10 Months!
Boy, does time fly!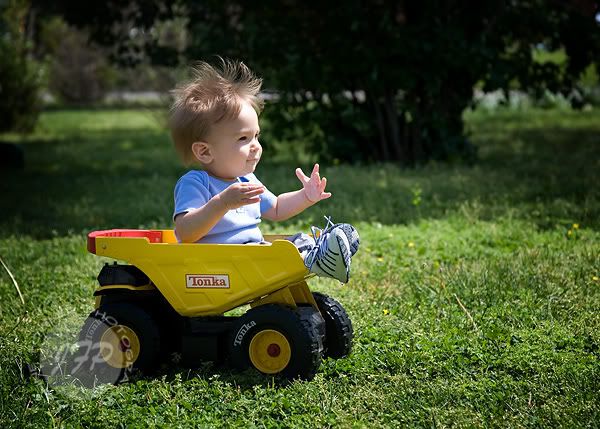 I can't believe this little guy is already 10 months old already!  
Seems like I was just taking his 9 month pics last week!  
I snagged some quick shots because everyone kept telling me it was going to storm soon.  
Um... doesn't look like it!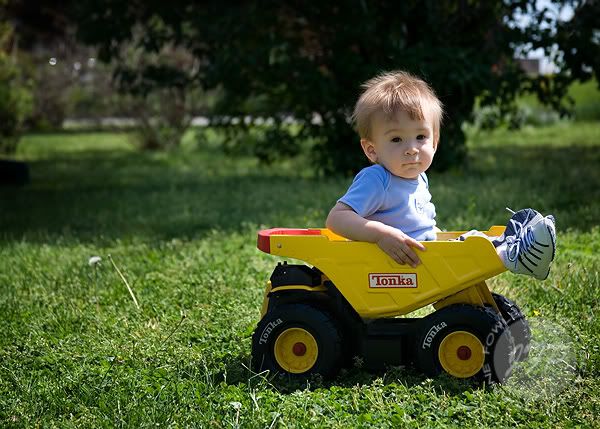 I have to be quick with everything about this kid because he's so quick!  
He was ready to get out of the truck...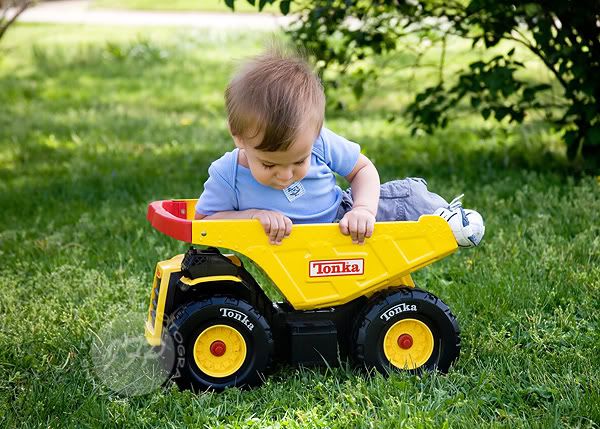 And push it around the yard!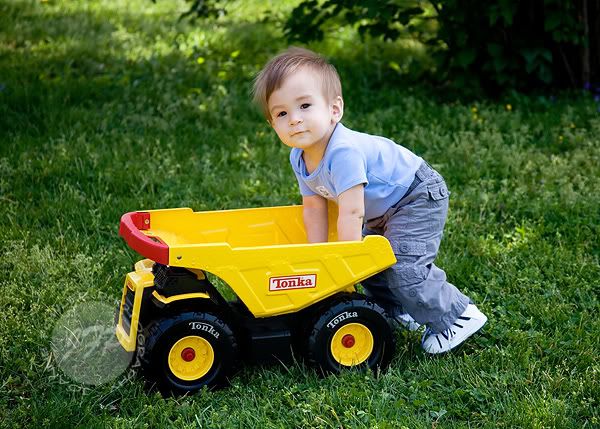 After a quick inspection first...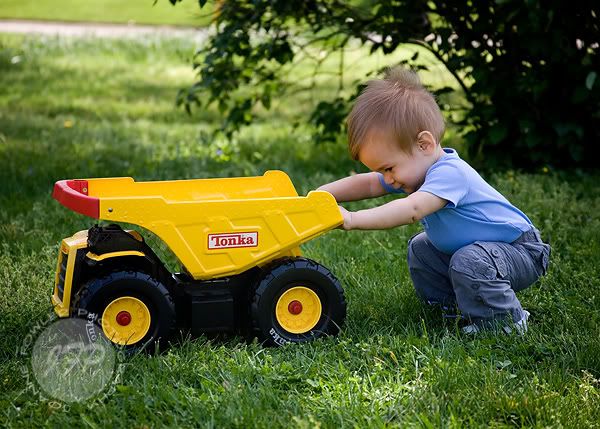 "See ya, Mom!"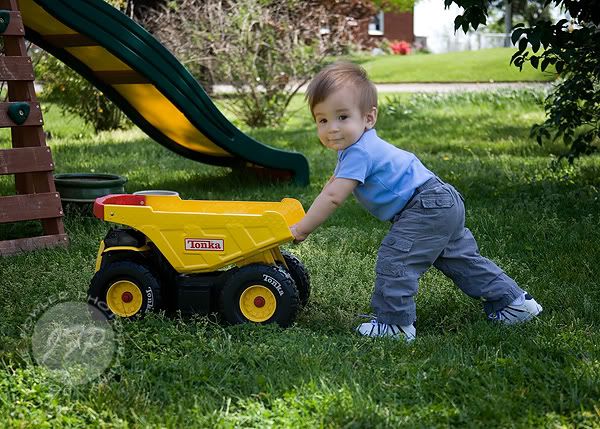 Joshua is a wild man!  He is so "busy" and never seems to stop.  
He loves all things boy - wheels, cars, balls, climbing... 
he's a little daredevil too, he wants to do everything!  
He can walk really well and has been doing great for a couple weeks actually.  He just loves to push things around!  He also loves to steal Jeremiah's toys and run off with them! It's hilarious but Jeremiah doesn't think so! haha! He has this little mischevious smile when he does it.  But he really is a sweetheart, and Jeremiah is still his fave person in the world.  One of his favorite things is when Jeremiah gives him a hug and kiss goodnight, he just giggles and grins all over!  So adorable!  However, here lately, Daddy is becoming a fave.  What about MOMMY?!?!?  Pfft!  He's a firecracker, that is for sure... never a dull moment but it's always fun!