{Daddy Moments}
John is such a good Daddy.
He loves you so much you can see his heart aching to know how to love you more.
He's your biggest fan, the most fun jungle gym, the bestest superhero,
and is the first to help you devise a plan to get Mommy to give in your every desire.

Daddy loving on Jeremiah... Jeremiah loving on Daddy... just hanging out together...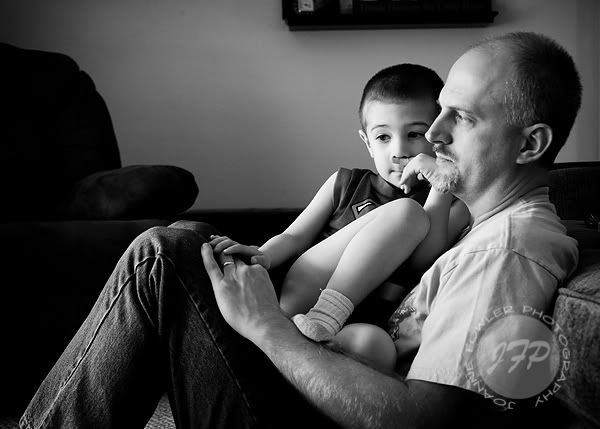 And yes, there is room in his big heart to love another little monkey.
Joshua is turning out to be Daddy's little shadow.
He seems to think Daddy is the coolest no matter how much Mommy does for him.

He's happy to just be with Daddy... Daddy's happy to be with Joshua too...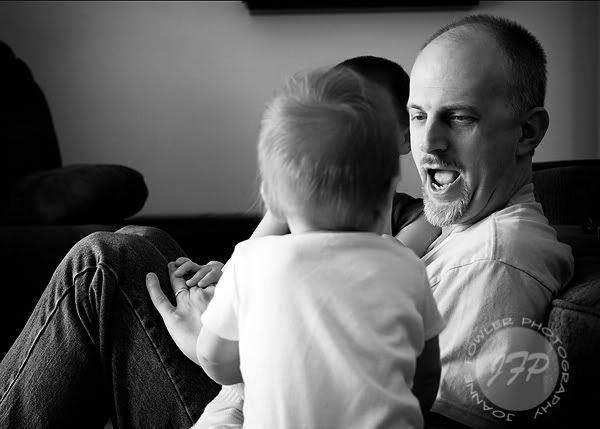 The boys being... boys.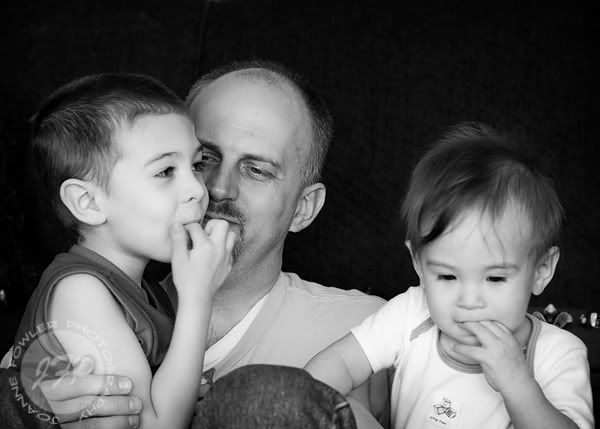 I think Jeremiah is teaching Joshua about boy things like wet willies.

Daddy figured it out before he was attacked...


He understands those boy things...
=)