Sum-Sum-Summertime...
I love summer! But I think I love it more in Southern California. This humidity is killer! But we find ways to keep cool. Or at least a little cooler!

I broke out my Canon XT with my "Nifty Fifty" lens (50mm 1.8) just to give it a whirl since I loved this combo for so long before my 5d joined my life. It felt so odd in my hands! But it was still a lot of fun. Here are a few shots of my boys in the pool taken with it at 1.8 - LOVE me some good Bokeh!

Love Canon Color...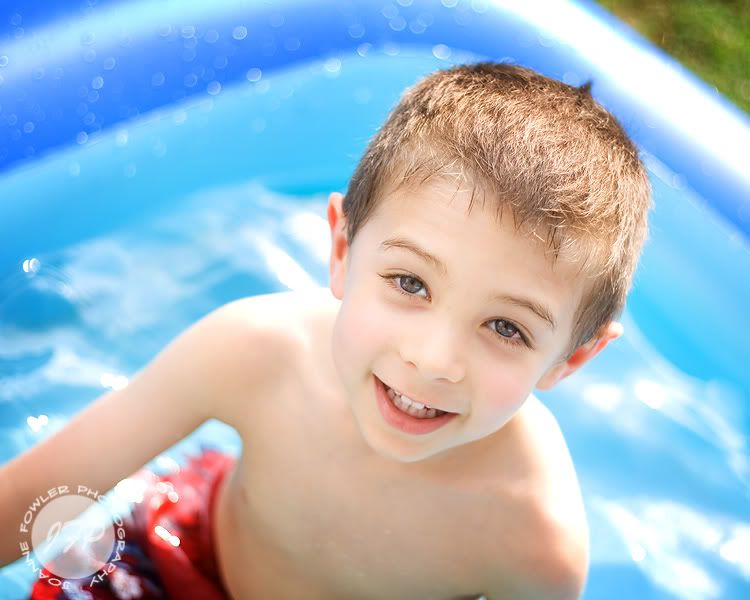 Prime lenses are so SHARP! Love it...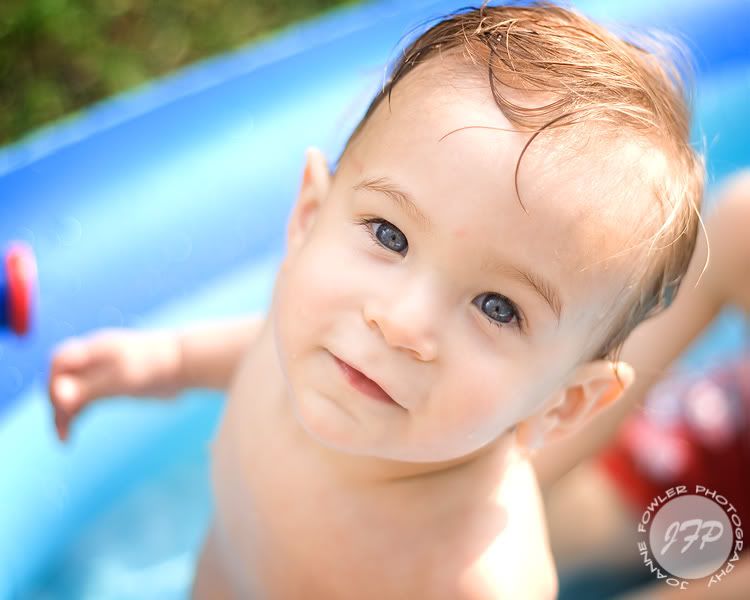 Jeremiah was so excited to be in the pool with the sweltering 100 degrees outside. Okay, it just felt like it was 100 degrees. MAN, it was HOT!!! He thought everyone needed a good spray with the water gun...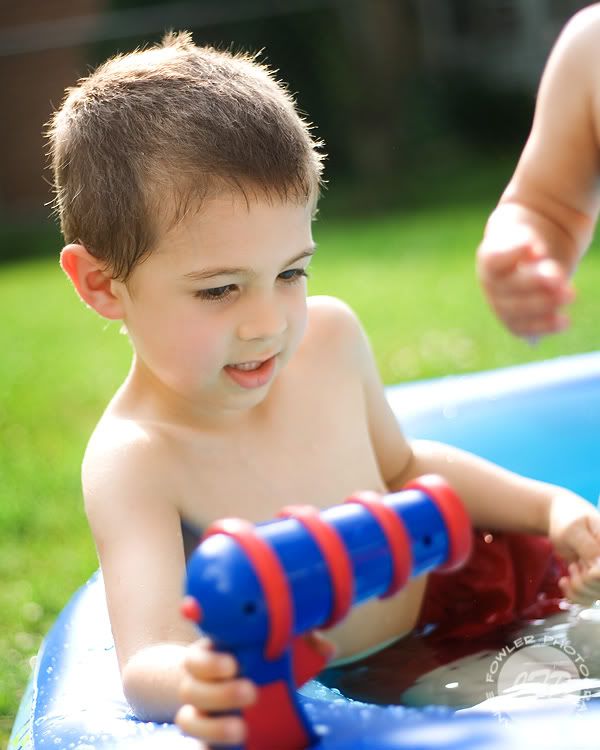 Joshua had fun but grunted everytime he got sprayed or splashed with the ice cold water. But he didn't fuss to get out so Yay! He did, however, decide he needed to get out when he spotted the kids across the street with their huge toy airplanes flying in the yard...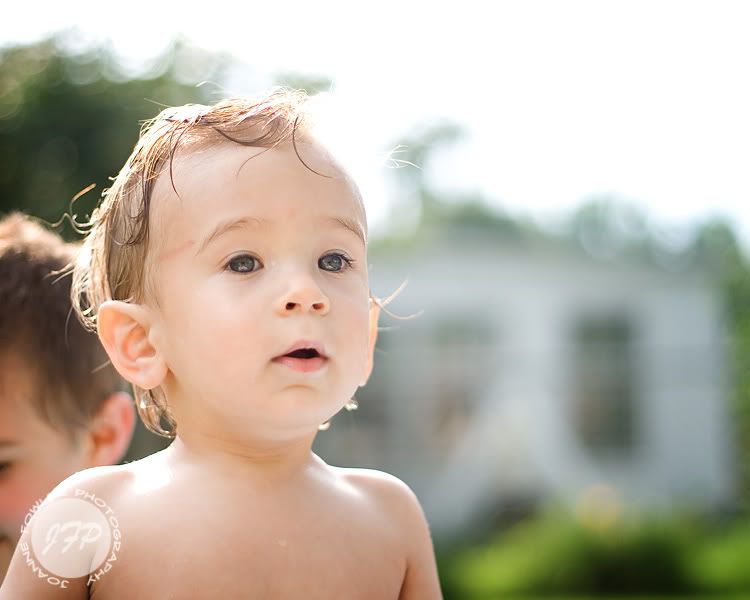 He got out quick and was headed over for a closer look! lol
After frying the boys in the sun we brought them inside for baths and as bathtime was nearing an end the skies broke open and it POURED some fast, heavy rain...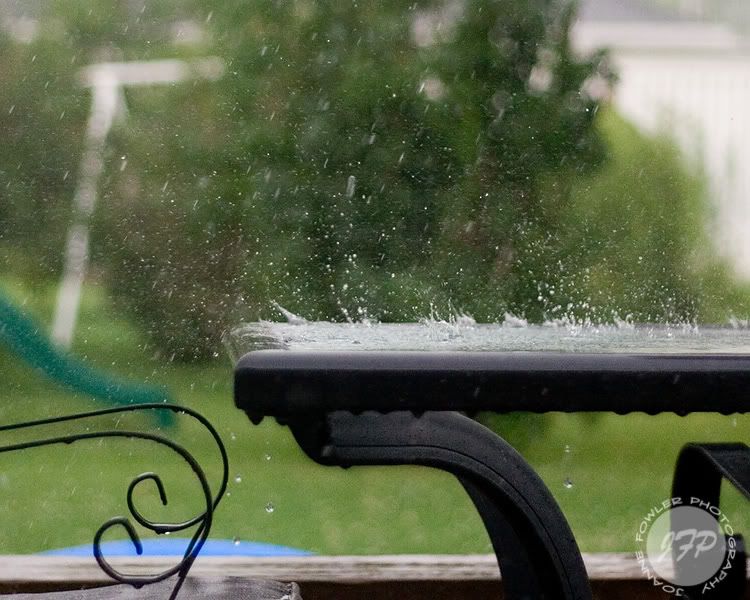 *WHEW* That was close! Hope you are enjoying your summer days!