Dreamy...
I forgot all about this image. I took this a long time ago when the boys were playing in the kiddie pool. I was goofing off with my Canon XT and the 50mm lens at f/1.8.

The grass is so nice and blurry that combined with his expression and wind-blown hair, it looks a little dreamy, don't ya think?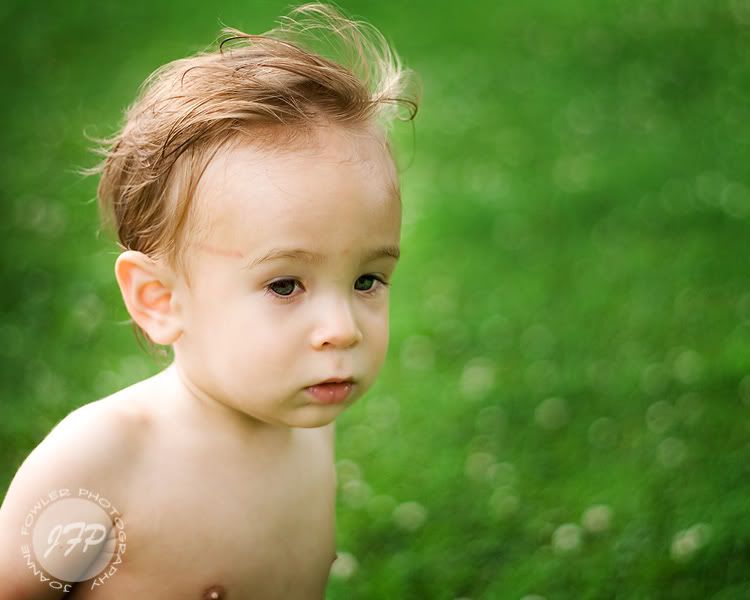 Especially in this chocolate B&W version...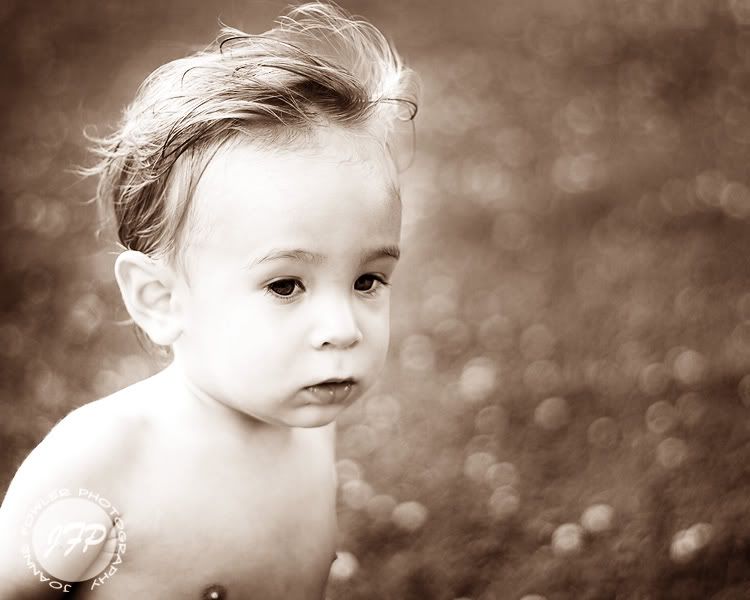 It's really all the ugly clover we had in our yard. But we have since (finally!) had our lawn treated and it seriously THRILLS me to look out to a sea of GREEN everywhere. It's so beautiful! I love my yard now! lol Yeah, I'm kinda easily thrilled sometimes. You would be too if you had as much clover as we did! It came with a ton of bees. Not fun on bare feet!