Well, It's Official...
Yup, it's official. His eyelashes are longer than the hair on his head...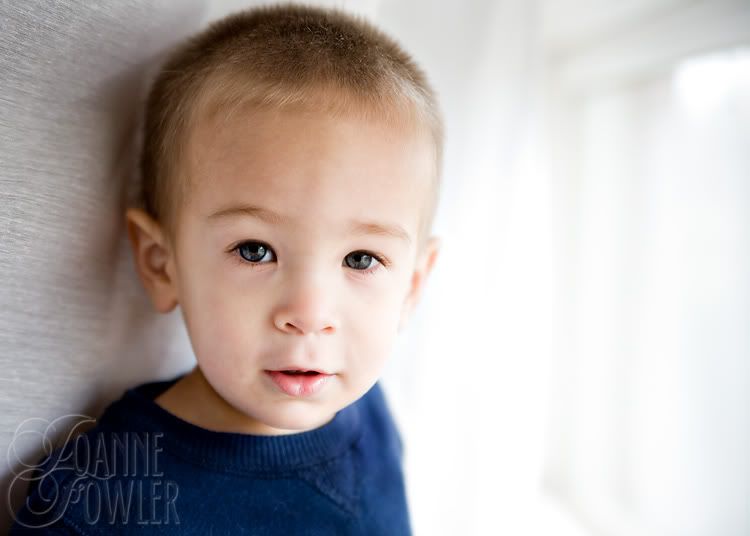 I tend to be a bit impulsive when it comes to haircuts. I will think about it for a looooong time but when I finally decide it needs to happen, I have to get it done ASAP. In this case it was easy to just run the clippers around his little head. My little 'porcupine' (Isn't that right, GG?). I was getting tired of the monk look and it just stuck straight out all over his head. This is much easier to tame!

I love kid pics in color but I loved Jess's Fave B&W action on this: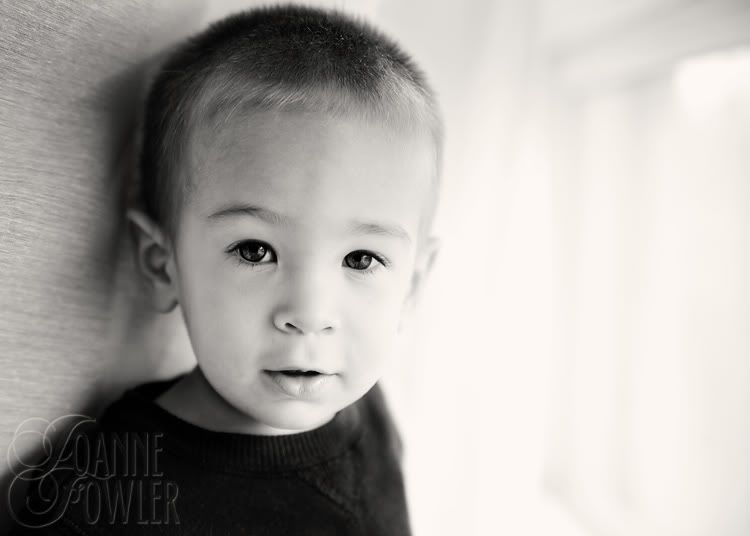 And for comparison's sake... It's just so unreal for anyone to have lashes this long!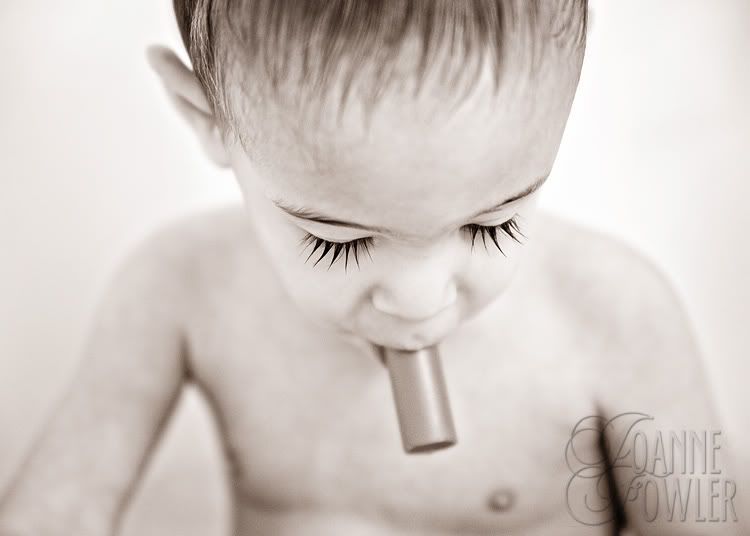 This was also Jess's Fave B&W action with a little of the folky layer left on. LOVE it! You can get her amazing MUST-HAVE actions here: CLICK THIS!!! Seriously, they aren't some crazy actions you will never use, these are time-saving tools that will rock your pics and you will use all.the.time! Check them out!

And Amy... this one is for you. It's a random snapshot but every time I look at it, I see another little cutie. Especially with his hair cut short he reminds me so much of - Guess Who! :) And I keep thinking about what was said about Caleb's hair when he was born: "Hims got a nice haircut." :)