Snow Day!
Warning: Image Overload! Grab a cup of cocoa if you plan to go through the whole post! :)

We had about 5-6 inches of snow this past weekend. It was so pretty! But frigid! When the wind stopped and the sun came out, I took the boys out to play. They had so much fun! John took a few pics before retreating into the house but I couldn't resist so I took over moment capturing. He took the first three pics.

It was still too powdery to make a snow man although we tried...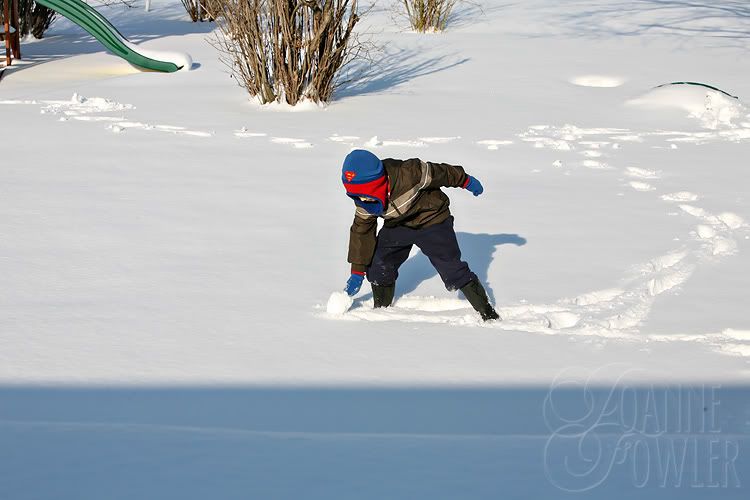 Joshua just didn't know what to think! He looks so small out there...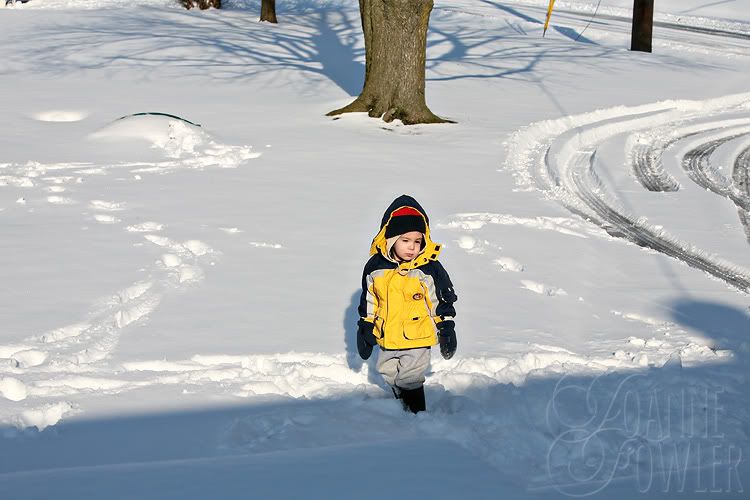 Whenever he goes outside (or escapes to outside) he first runs to the shed to play with the bikes and other outdoor toys. But he needed a little reassurance walking through all the snow...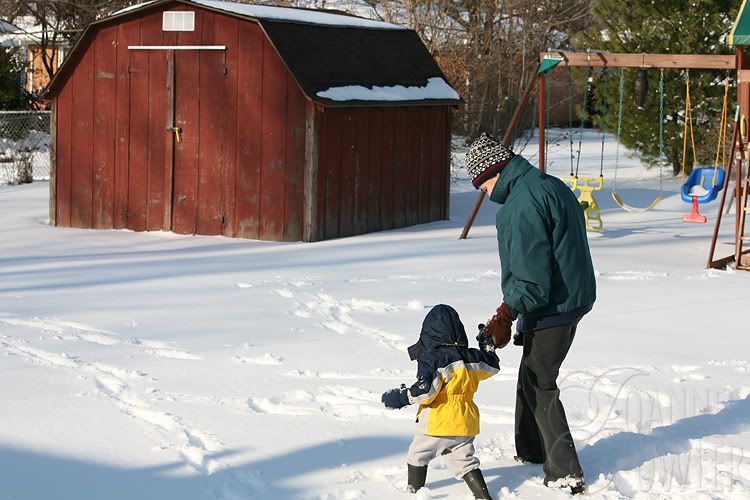 "Yay! I missed you, Bikes!"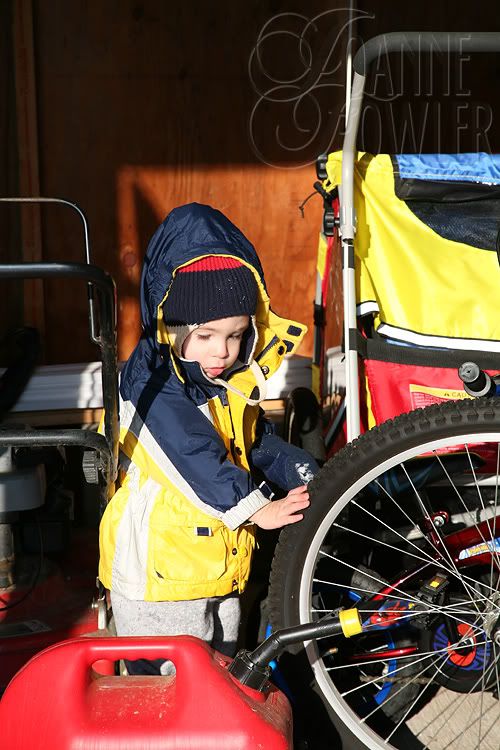 Jeremiah had fun throwing snow everywhere and shoveling it around the yard. He took a break for mommy to take some pics...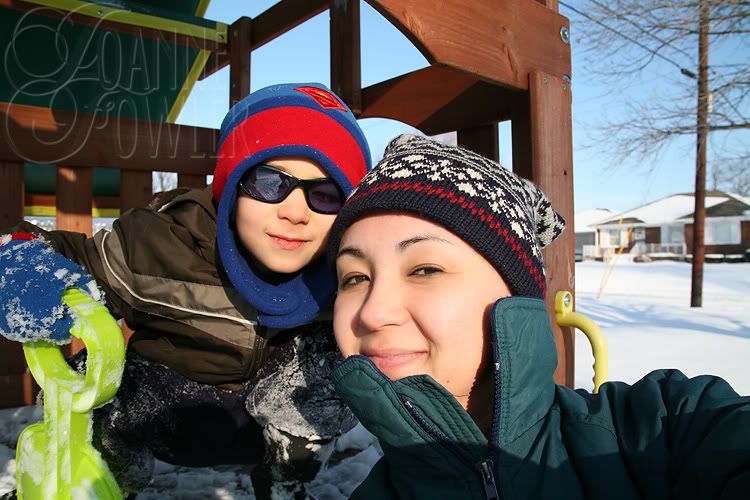 Mr. Cool...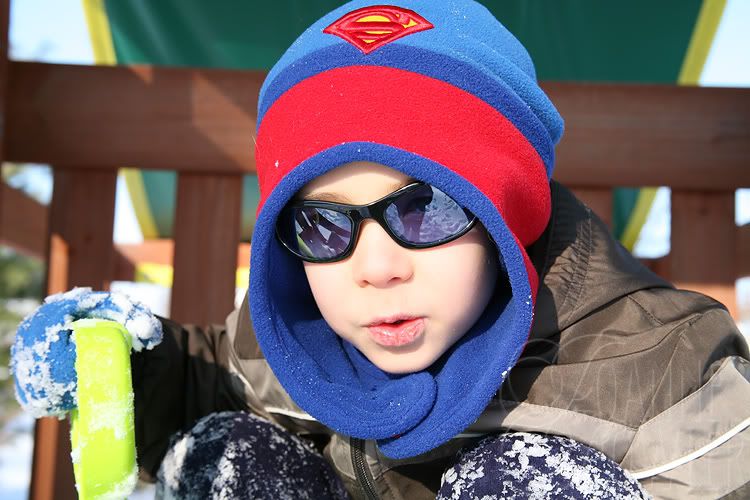 He slid down the slide and pushed all the snow off, landing in a big pile of... snow! Goofy kid...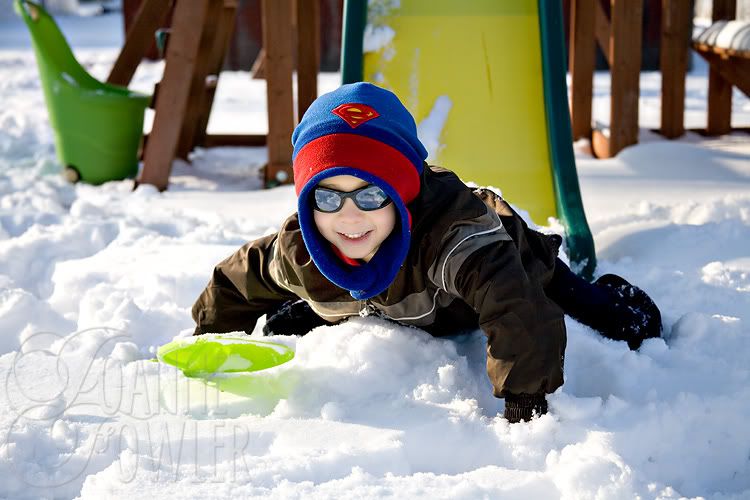 The snow was like velcro, it just stuck to all their soft clothing...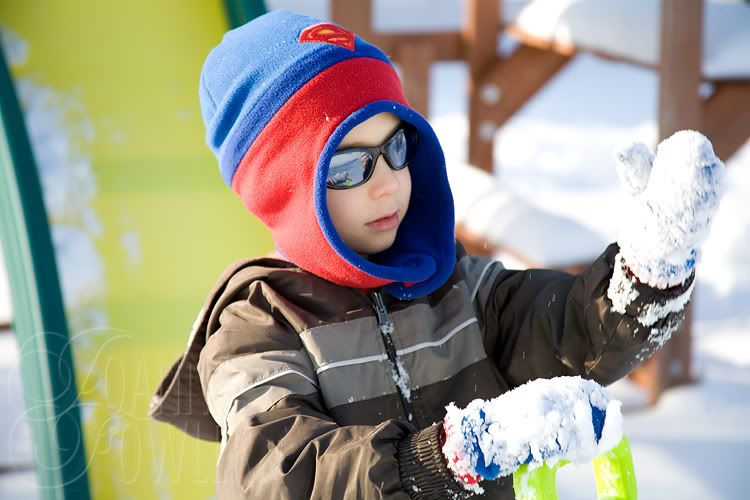 We don't get enough snow to need to get snowpants every year so we just make due in our regular clothes!

Joshua didn't completely trust his footing in the deep snow so he hung onto the shed wall for a while...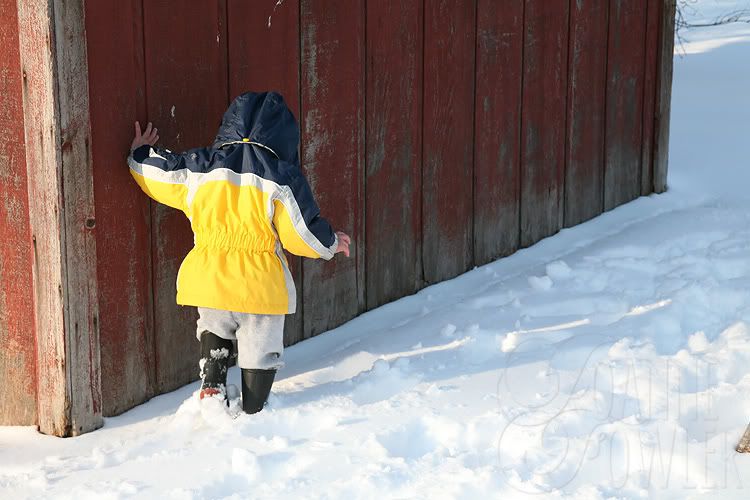 But then got used to things and ventrued out on his own to explore...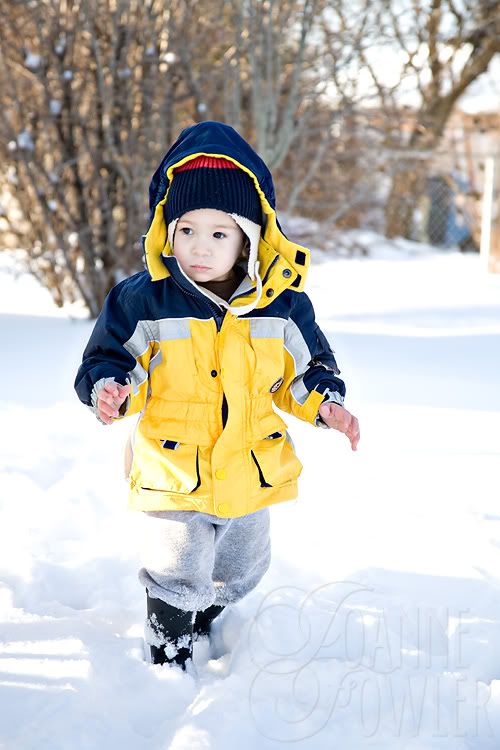 He tried to do all the things he does when there is no snow and was disappointed when he saw the playground full of snow. He whined about the slide but didn't want to go down like Jeremiah did. Funny how the tables turned today!

Good thing we bought him some boots to match Jeremiah's...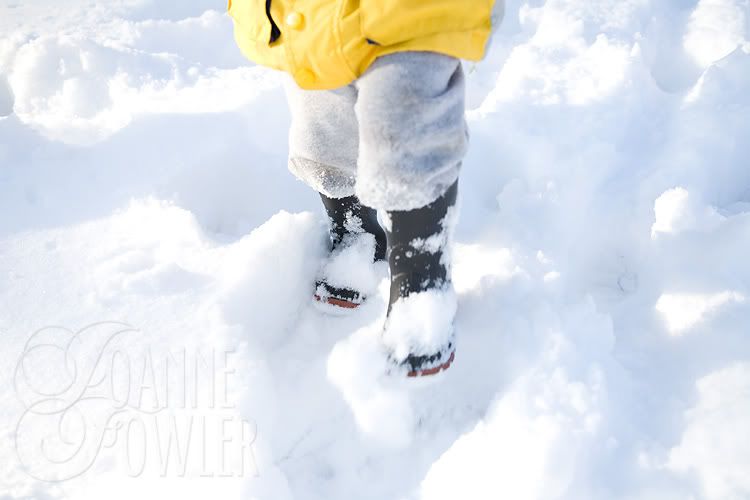 Jey posing for me and showing off the snow that stuck to him...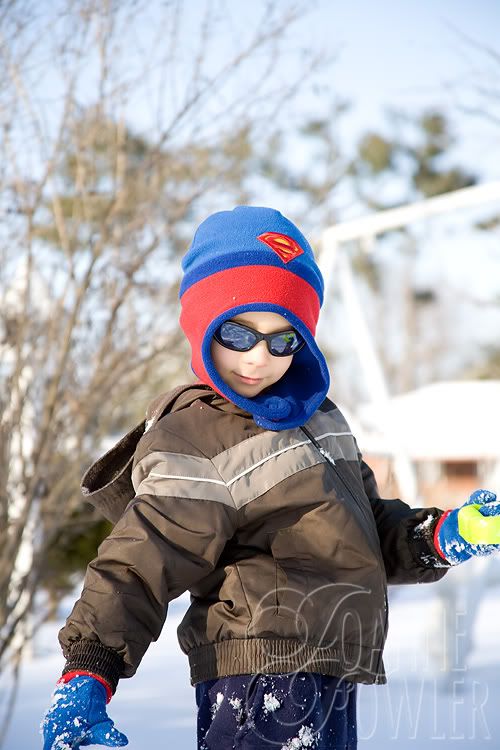 Joshua is done...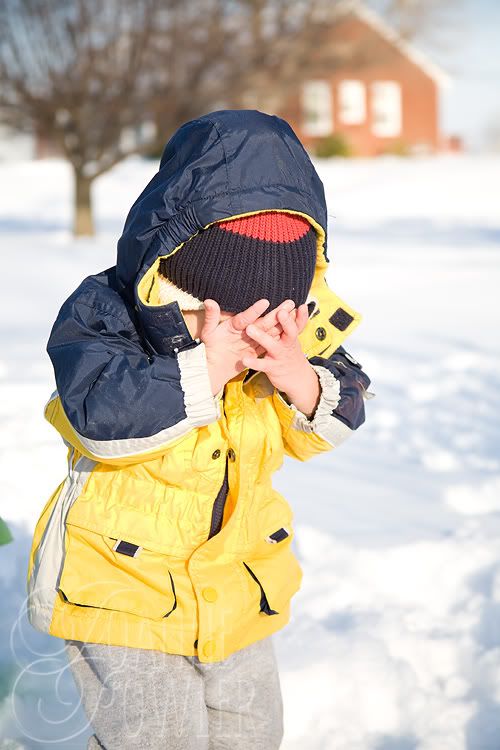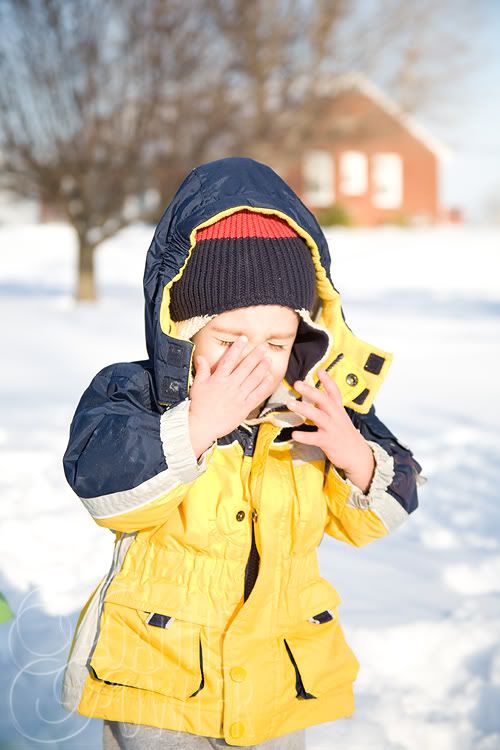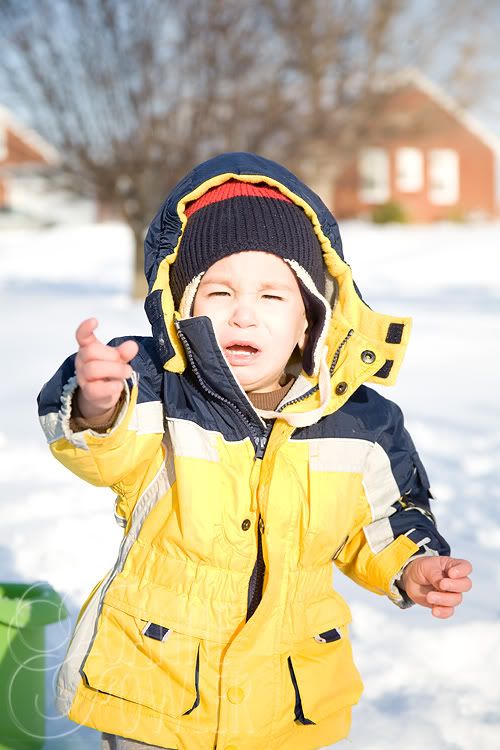 It was fun while it lasted!