Capturing Some Everyday Life...
I thought I'd take a break from client posts and put up some pics of my own kiddoes. I haven't been getting my camera out on them very often these days mostly because we have just been busy with life - enjoying more than capturing!

But I did get it out one late afternoon while we were all playing outside. I want to remember days like these forever!

I stalked Joshua by the swing...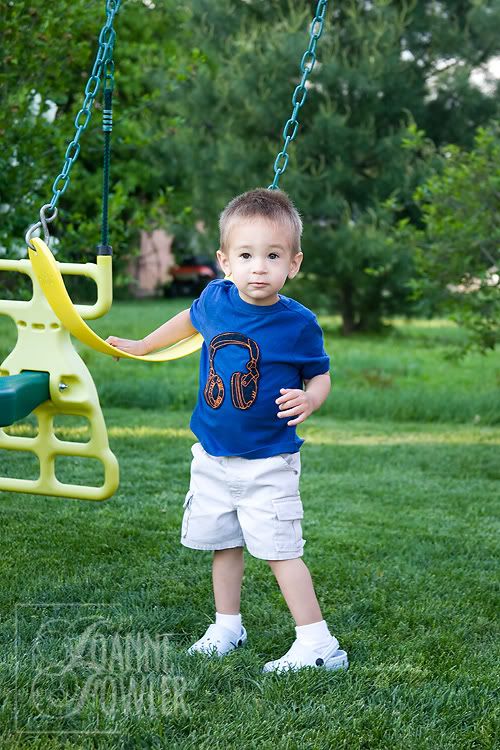 So he decided to pose for me...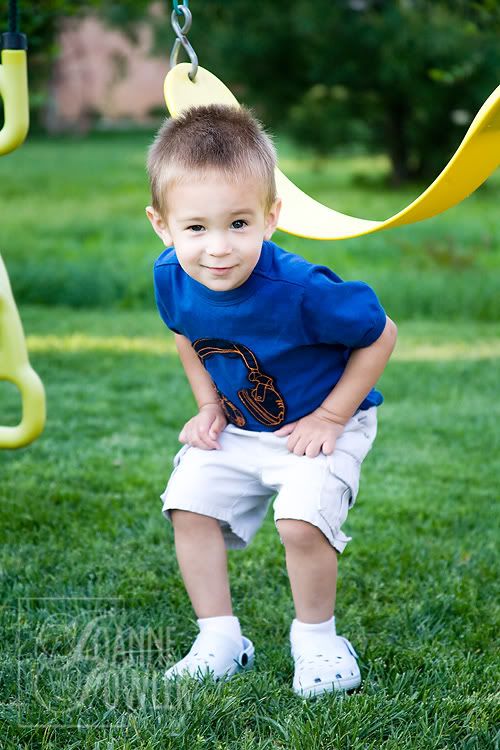 And then gave me this look... ???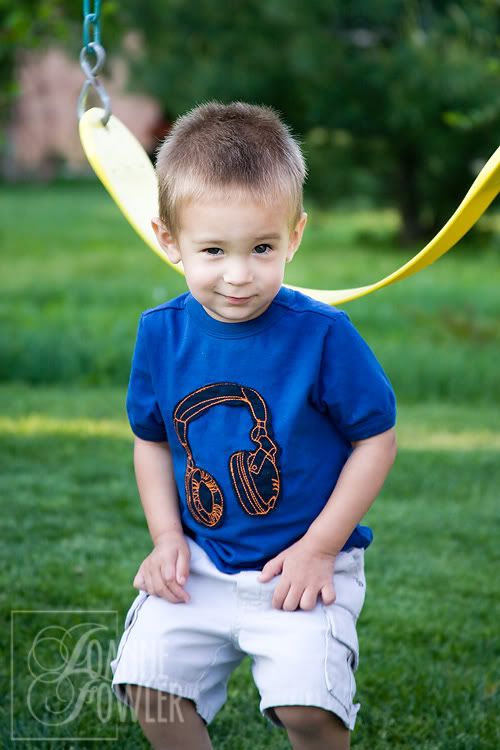 This boy is so much fun!!!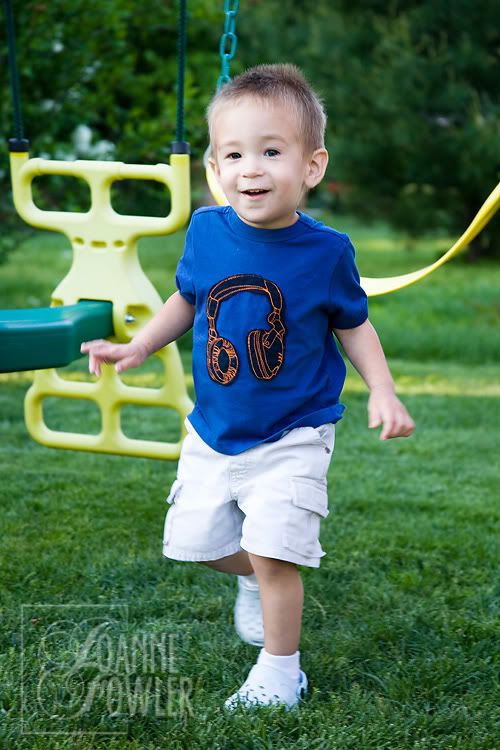 After hearing about a challenge to shoot something with the theme "movement", I knew I wanted to try panning. So I attempted it while the boys were playing on the glider...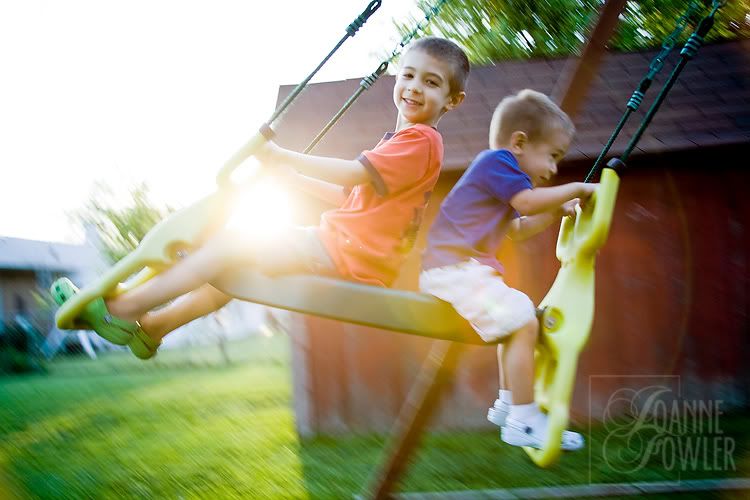 Love that evening sun!

Another attempt...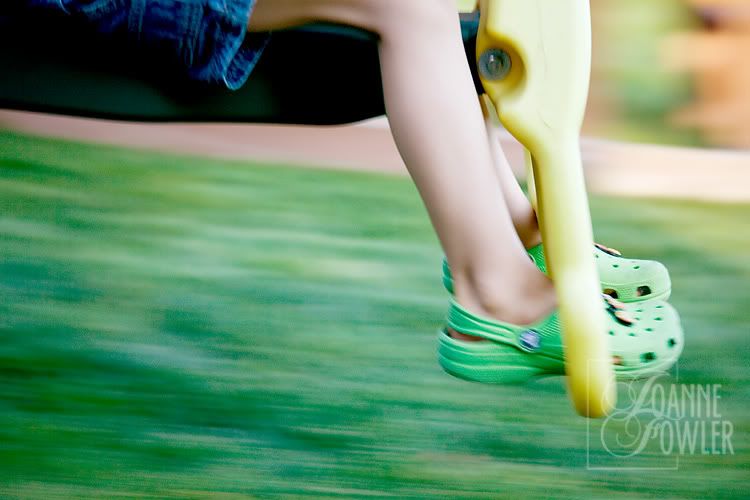 Ahhhh... summer is sneaking in. And I'm loving it!

* Someone asked what lenses I used. For these shots, I used my Canon 28-135mm f/3.5-5.6 IS USM on my Canon 5d. I didn't really care for this lens before I went to the full frame of the 5d. It was "slow" and "dark". But it is a perfect match for my 5d and I rarely take it off as it's a great walk-around lens with the variety in focal lengths. It's perfect for outdoors but it's not always the best indoors without a flash. It gives great color and is actually really sharp!

However, I love, love, LOVE my Canon 70-200mm f/2.8L IS USM. It's just so buttery rich and creamy... and super super sharp! It's great for weddings (it took a lot of weddings to pay for it, who am I kidding!). I also love to use it for portraits whenever possible. It gives the smoothest bokeh (blurry background) and did I mention it's super sharp? But you can't stand too close to your subject with this lens which is usually fine when I'm shooting a wedding or a senior portrait. It's the little ones that you have to stay kinda close to (or they run away waiting for you to scoot back and shout directions).

I also have a Canon 50mm f/1.8 that I really like but rarely use on my 5d. Not sure why, maybe I got used to the flexibility of the zoom lens since my zooms are pretty sharp. This little lens is really really sharp and gives some good bokeh as well. It was my fave on my Canon XT. I honestly haven't played with it much on the 5d. Maybe I should bust it out more and play around with it...

Another lens I have is a Tamron 28-75mm f/2.8. I really love this lens too. It's another good walk-around lens and it's not as "dark" as the 28-135mm. It had it calibrated and it's nice and sharp and the color is good. I use this one when I need a shorter focal length and my subject is dimly lit. It's great for indoors!

There are other odds and ends in my collection but I'll stop boring you! I don't even know who asked since they signed anonymous but I hope they come back and at least let me know if I answered their question! :) If not, maybe someone else got something out of this?

xoxo