Salt Lake City in 2 Days...
Okay so officially, the trip was 4 days. But two days were spent travelling! Joshua and I arrived late Thursday evening and we got to meet my awesome little nephew, Harrison! His official birthday was spent with some family quality time on Friday. My mom, sis-in-law Erin and I took the boys shopping and just had a great time getting to know each other and catch up. Erin was a real trooper as she was still getting over pneumonia! Then we spent Saturday playing and getting ready for the big First Birthday Bash that evening. My brother and I took the boys for a long drive to pick up the cutest cupcakes ever! But it was nice to get a chance to hang out finally. Erin's parents arrifved that afternoon and then guests arrived not long after. We partied until it got dark then ran out to see the sights of SLC by night! It was the only time to see them since we were leaving early Sunday morning! WHEW!

It was a whirlwind and I really didn't take much of a variety of pics. Mostly just wanted to hang out with the family! But I did try to get some shots to document what we did...

Joshua and I waiting for his first plane trip...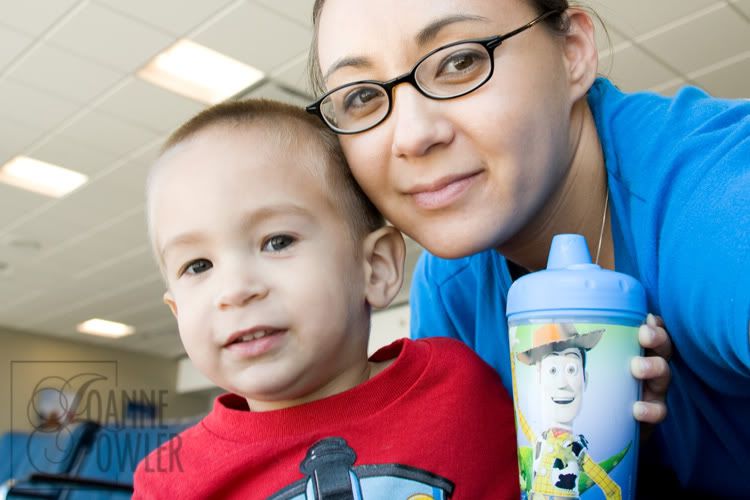 He was so good and patient as we waited for our delayed plane. Actually, he did FANTASTIC on the trip. Not much whining and kept busy enough sitting still. He loved watching the planes come and go...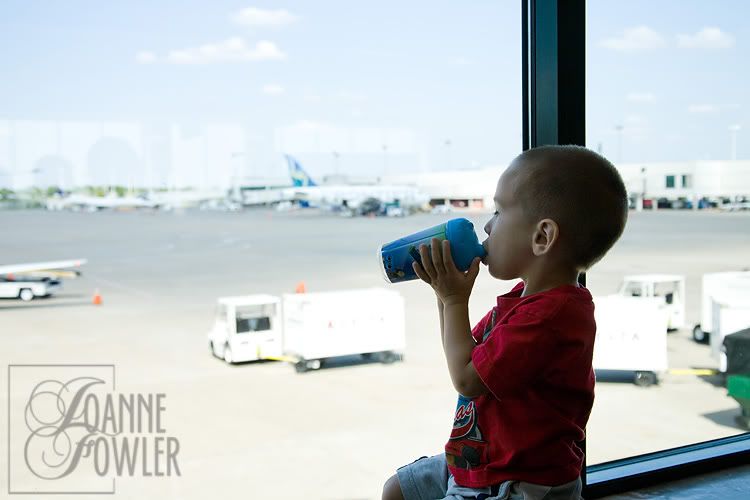 Getting ready to land in SLC...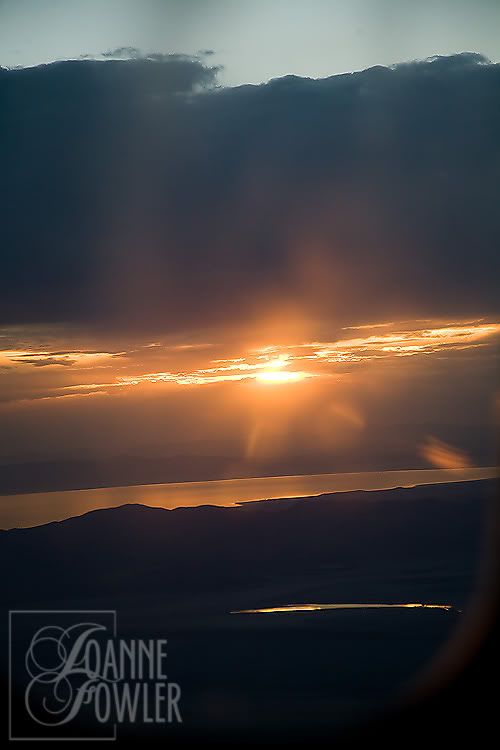 The sun was going down and bedtime was creeping up fast but J2 was still a happy camper!


We woke up the next morning eager to play with Harrison again! He is such a happy boy! Smiles all the time...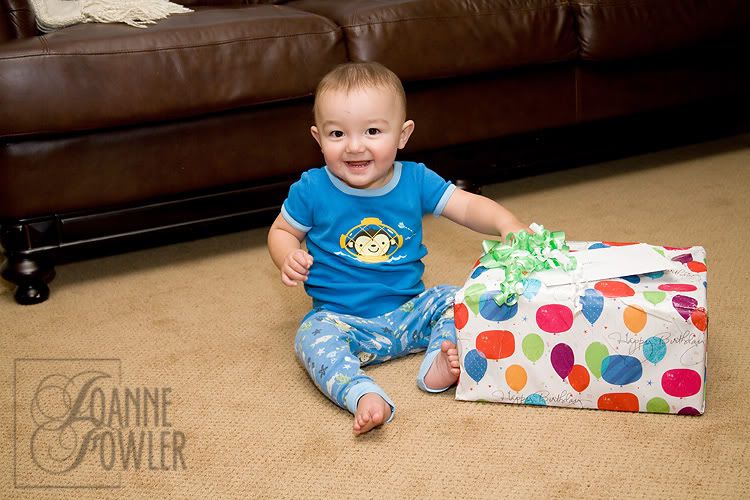 We gave him a couple presents that morning since it was his birthday after all!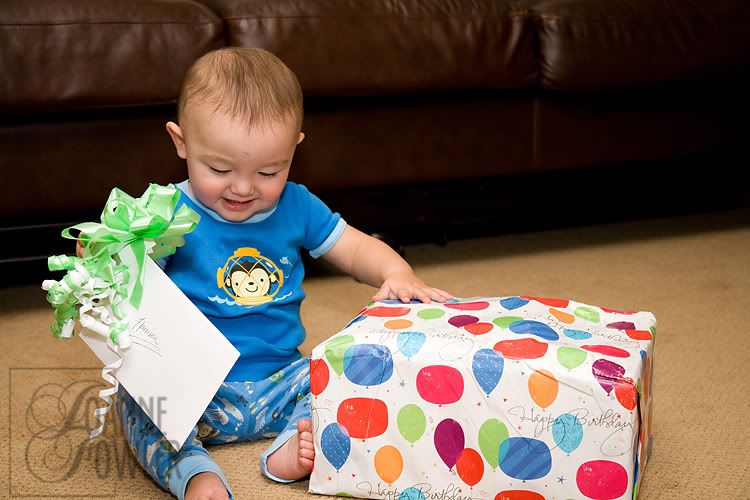 (sidenote: Joshua dug in my suitcase the morning before we left, unwrapped the presents and was beside himself happy at his find! I had to rewrap them and hide them from him. While we were there, he found two presents at two different times and tried to unwrap them! Crazy monkey!)

Cousins playing with the new puzzle together...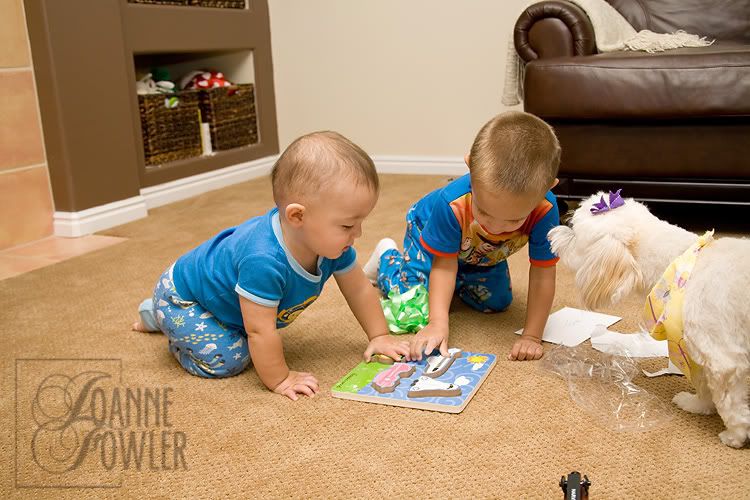 It was so funny to see Joshua playing the "big brother" role. He went by his only example: Jeremiah. Which meant he was a bit stingy and bossy! Poor Harrison took it all in stride! :)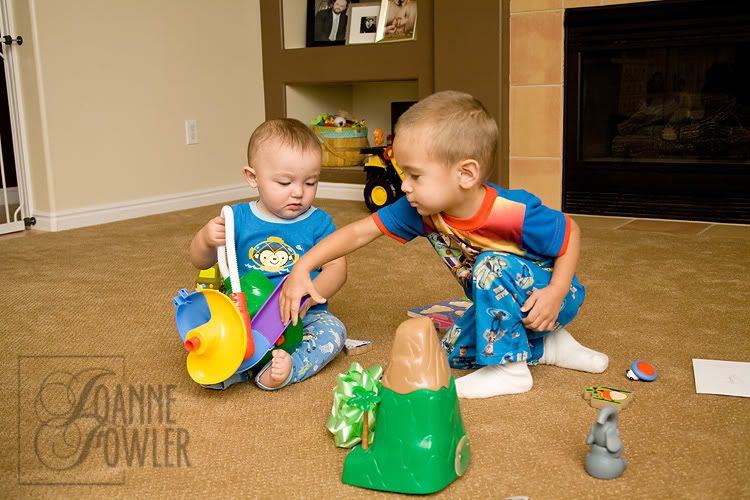 Isn't he a cutie?! I could just eat him up!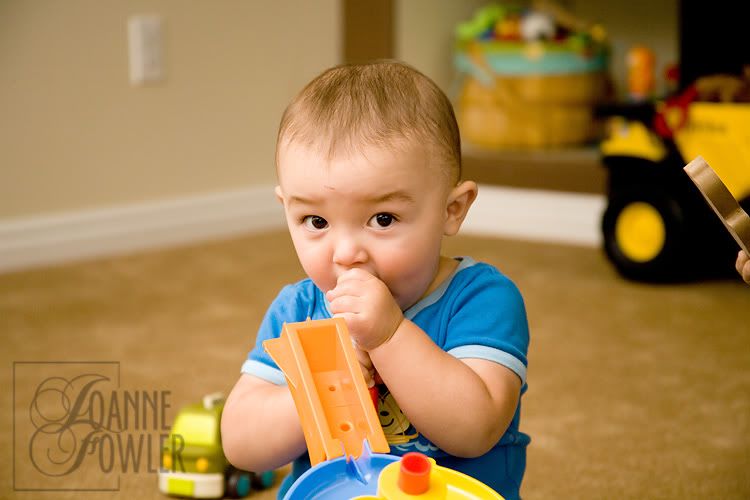 Big Boy Harrison...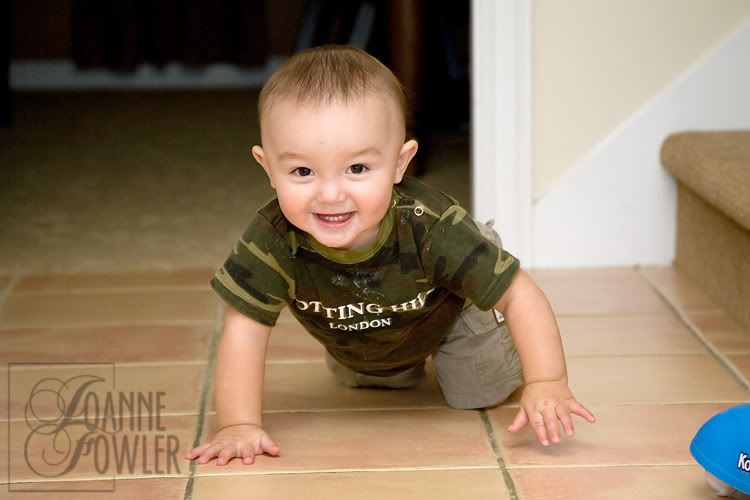 My mom gave him a walking toy and he LOVED it!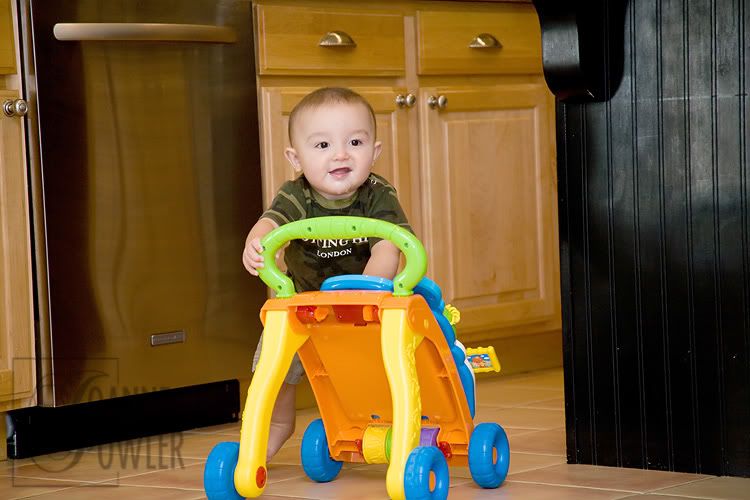 When Harrison was hanging out in the pack-n-play, Joshua would climb in to join him...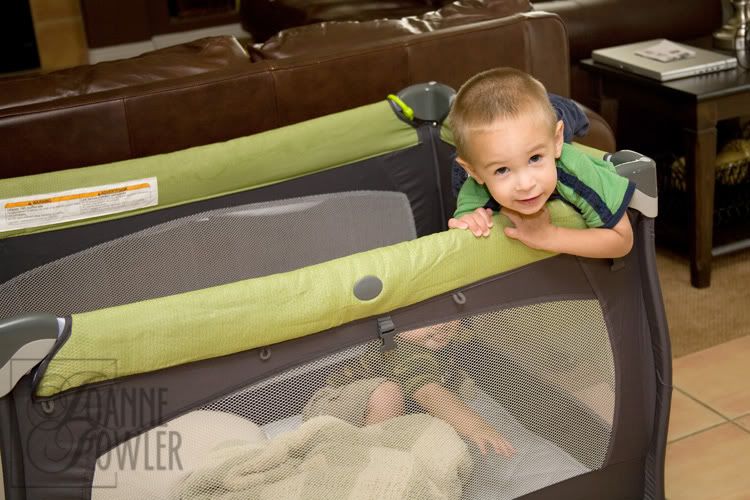 But why not? Look at his cute cousin inside!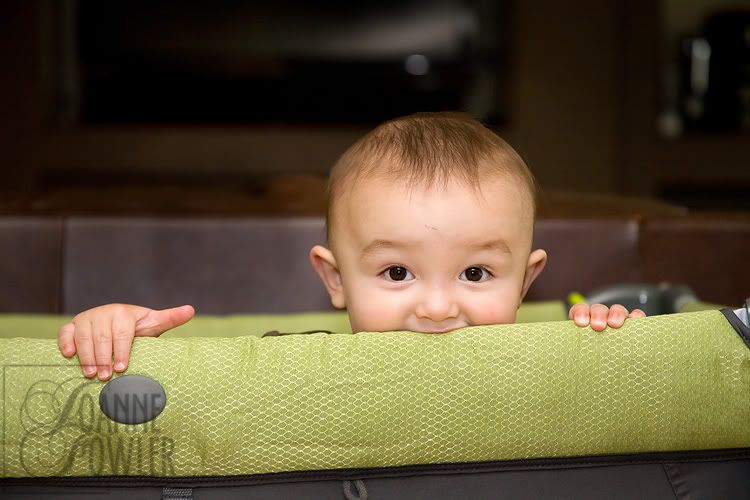 Joshua would climb into this walker to eat his snacks because he figured out Beanie the dog wouldn't bother him there.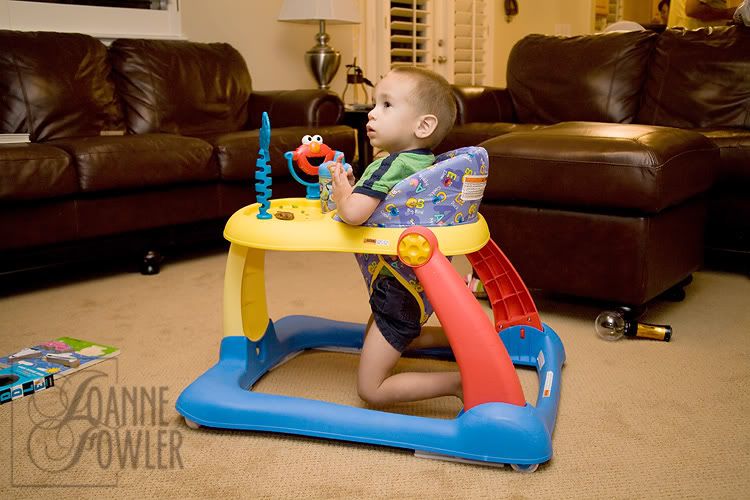 "Who me?"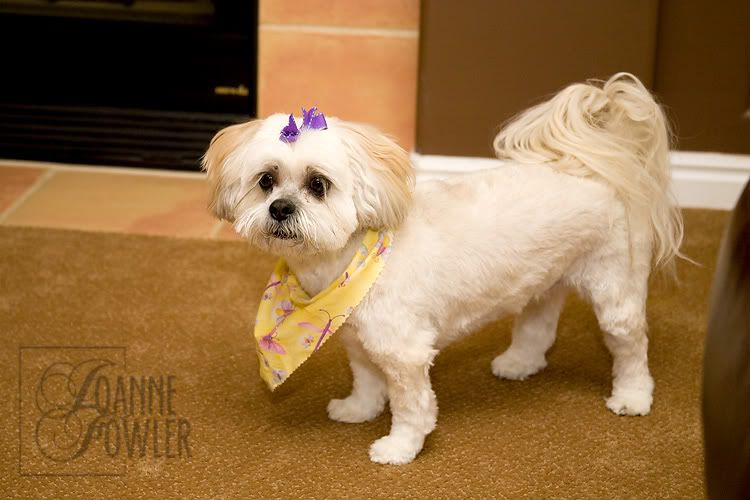 But he didn't figure that Harrison would be able to share his snacks...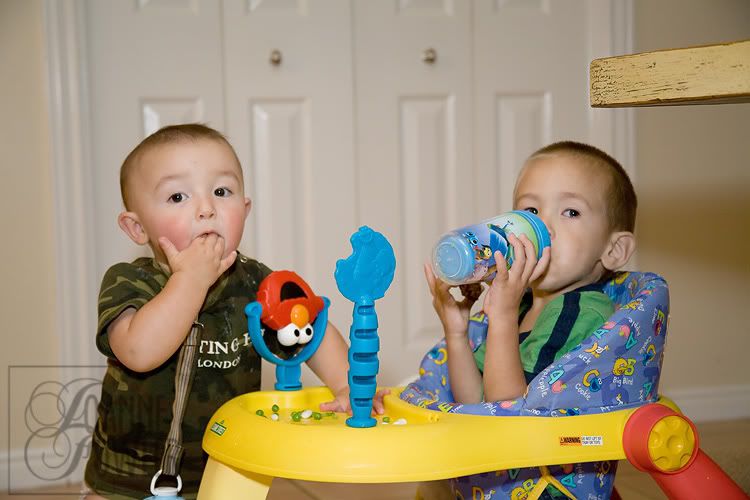 Yeah, stingy "big brother" didn't like it one bit...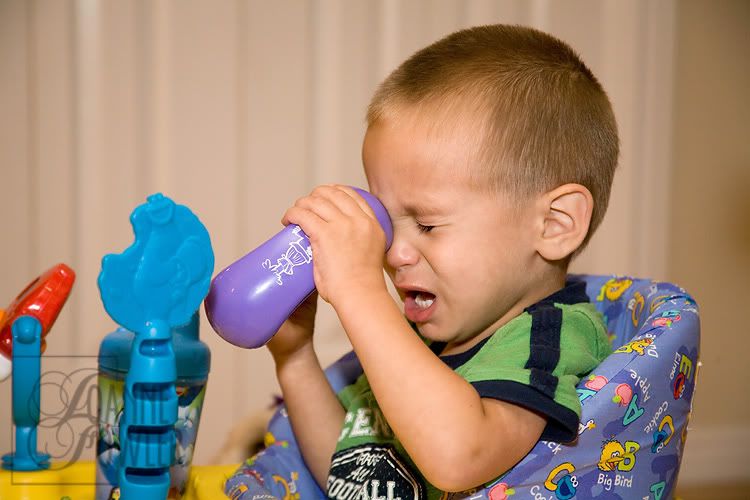 And to end this humongo blog post, here is a little Bday Video I put together of the bazillion pics I took at the party...



xoxo