Fall Festival...
I am beyond pooped but wanted to post a quick little post. Our church had our Fall Festival tonight and everyone worked so hard to make it happen! I'm so proud and appreciative of all the volunteers who made this happen - THANK YOU!!!

I didn't take a ton of pics since I worked some of the booths and spent the rest of the time trying to keep my two excited boys within reach in the midst of the crowd. They had SO MUCH fun! Joshua was beside himself giddy that he got to putt with the golf club and toss a football. He was just beaming and hovered around those booths as often as he could! Jeremiah loved the huge inflatable obstacle courses and that he could get prizes and candy at each booth. Seeing their little faces so bright and excited made my heart so happy. It seemed so simple to me but they were having a blast! We've been so busy lately, it was fun to just spend time enjoying their joy. Joshua missed his nap but didn't get too out of sorts and Jeremiah worked up a serious appetite (probably from the 50 million trips through the obstacle course!). If you know this kid, you know he's not a big eater and he's a picky one at that. But he ended up eating a hot dog and 3/4 of his hamburger! That is almost more than he eats altogether in one day! Also, it's amazing that my picky pete ate a hot dog.

"Hey, Mom" he said a bit puzzled. "Hot dogs are not hot!"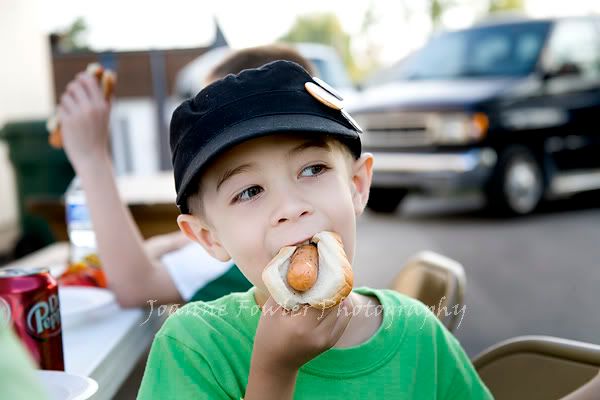 Joshua was pretty awesome at the football toss. He scored like 80% of the shots! Little shorty...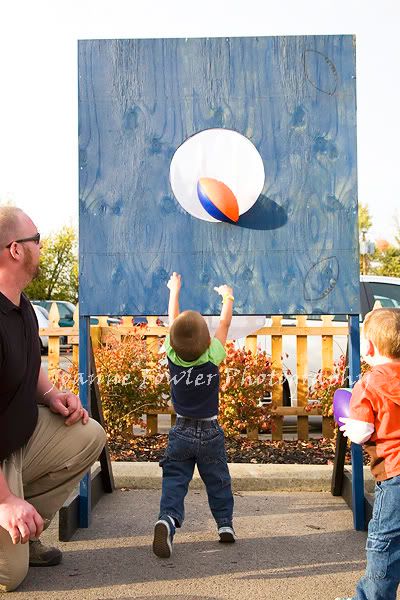 I am pooped. I feel like I didn't work near as hard as so many others since I spent half the time chasing my own kids but I'm wiped out. I'm going to sleep good tonight (I hope!) and am looking forward to worshipping with others in the morning! God is so good to us!

xoxo