Snow: up close...
Thanks to a sweet sweet friend, I get to try my hand with a macro lens - Canon 100mm 2.8 to be exact. Let me tell you, it's not easy! I usually have a pretty steady hand but this lens is really quite picky and looking through my glass, I feel like a rickety old lady shivering in the cold trying to be still! No wonder it's hard to get things in focus! Maybe I need the lens with USM feature AND the IS...

Anyway... I was just playing around to see what this little bad boy can do and I was amazed at how close you can get! I could NOT see these snowflakes with my naked eye. I could only see them through the lens! I did a 100% crop so you can see the detail of the tiny snowflake. I know, it's a terrible picture but I felt I needed to post about it for those who knew I had this lens in my bag on borrow. Krista, I have SO much to learn!!! Help!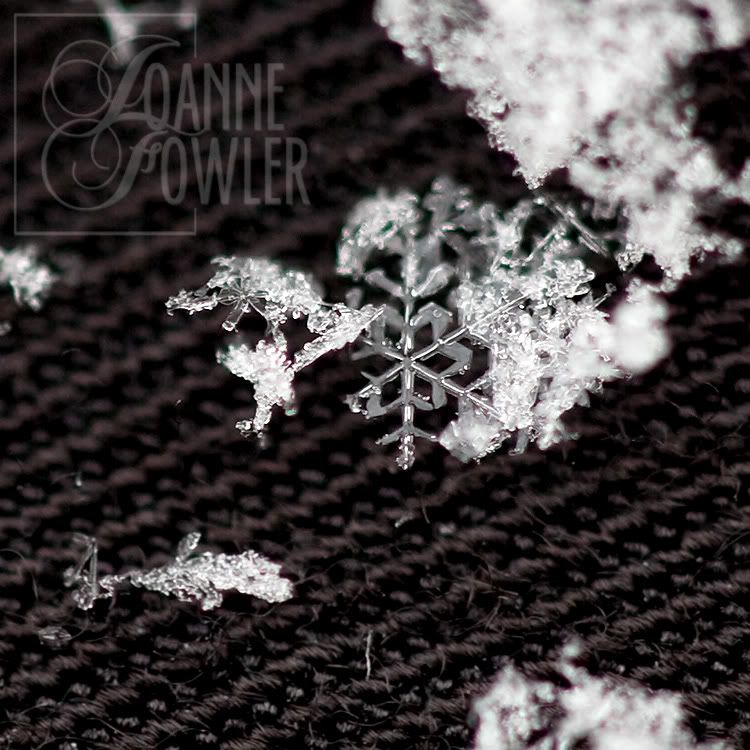 Just how tiny was this? I took a pair of black pants outside and let it cool (freeze!) to the outside temp. Then tossed some snow onto it and began shooting. Here's a pull back with my glove to give you an idea of how micro this macro lens can get!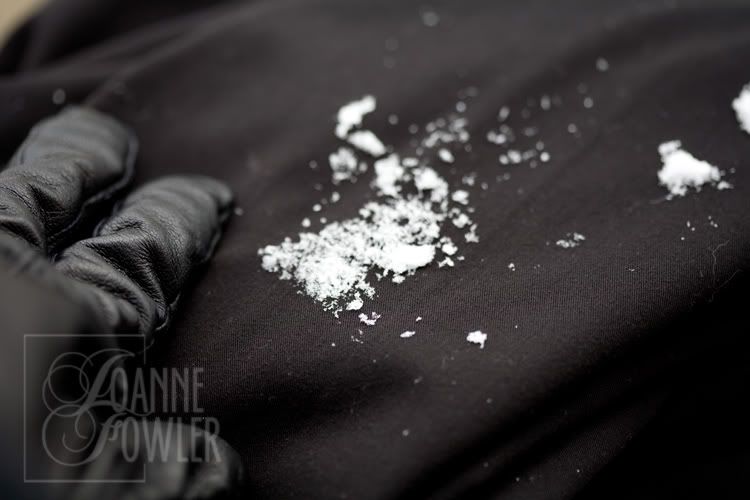 Haven't gotten any good shots but definately hooked now! *drooling*

Dear Santa,
My list is getting too long, isn't it?

xoxo