The Crazies...
I had these grand ideas of capturing some fun pics of the kids. Of course it didn't go as planned. They were already wound up and crazy for the night. I tried to get them one at a time and that didn't happen either. But at least I got one cute shot of my cute boy...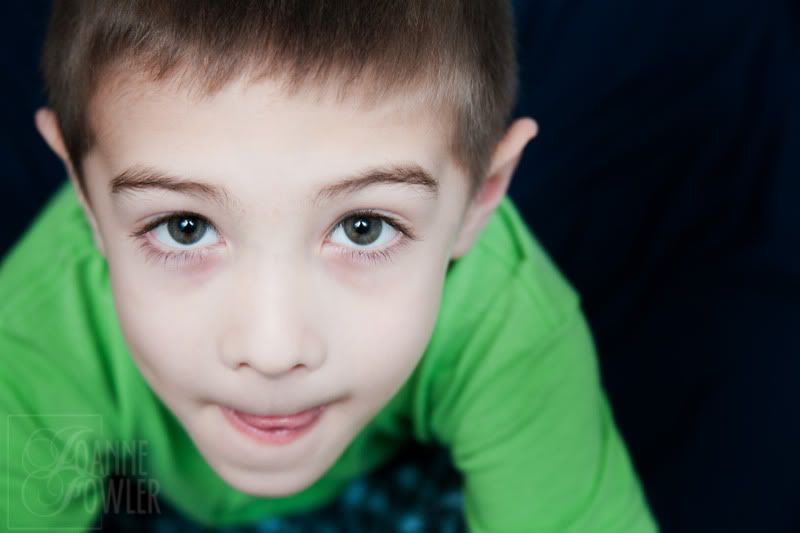 And this was not what I was going for but I love it... *brotherly love*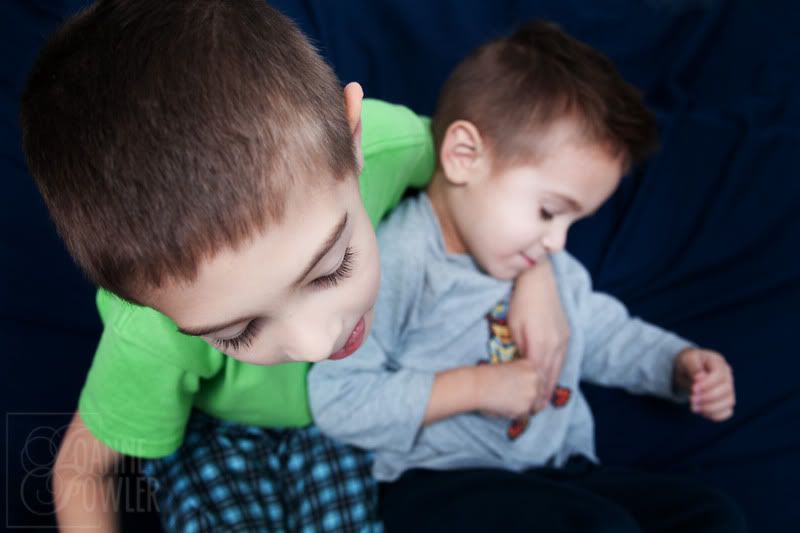 Most of the shots were along these lines...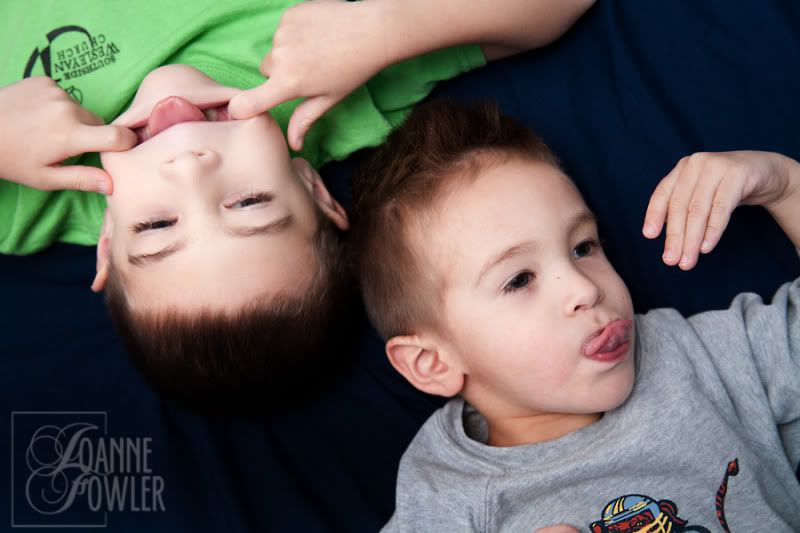 So I decided to just go with it...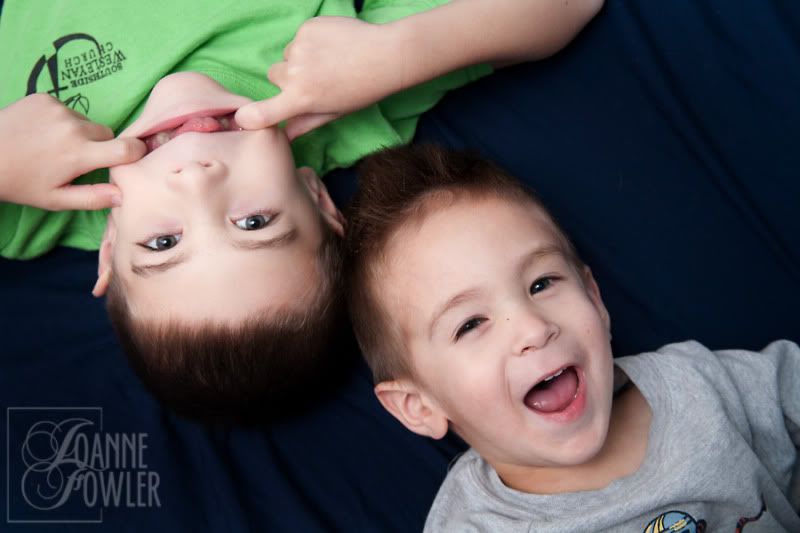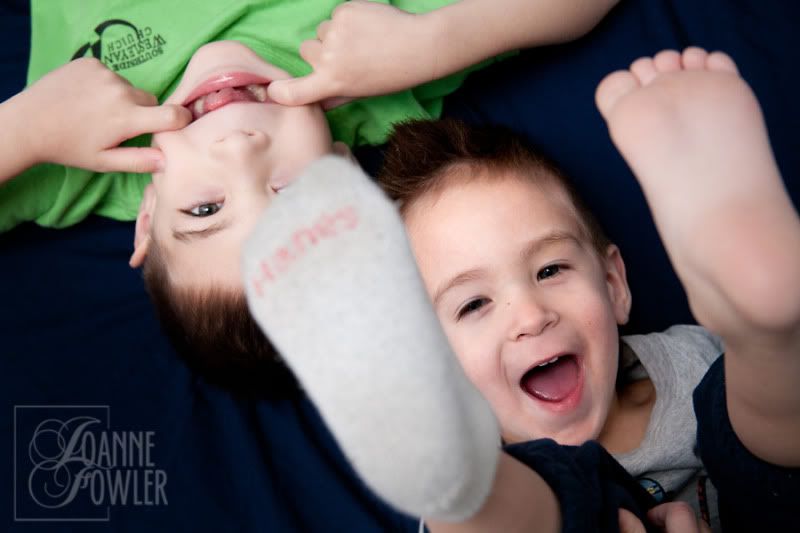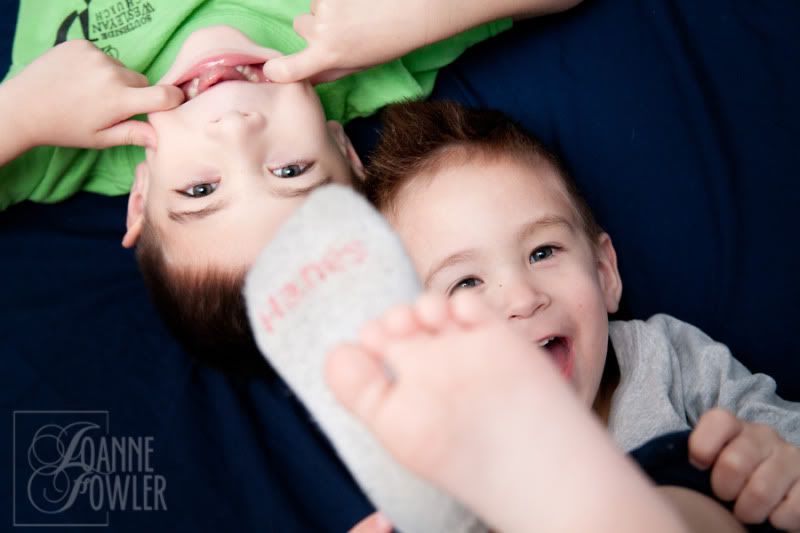 Still not sure why Joshua only has one sock on. But that is so him. He's our one-sock wonder.