Littlest Chef...
Joshua loves to help me in the kitchen. Which is really nice because it helps me keep this happy hurricane within view when I'm tending to the stove! I laughed when I was taking these because here sits a two year old stirring a boiling pot of soup. I think the authorities might be after me? I laughed because Joshua helps me so much in the kitchen that he really has learned to be careful and knows what he should and should not touch. I do keep a careful eye on him, I promise! He can do this then I let him down and he'll run down the hall, run into a door frame or climb a 6 foot shelf or... ??? Hurting himself while cooking is the least of my worries sometimes!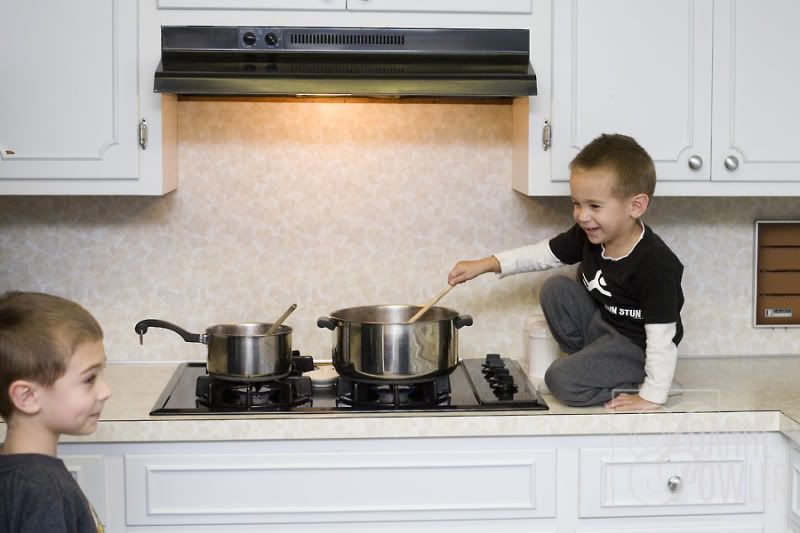 (heehee, Joshua's shirt says "I do all my own stunts".)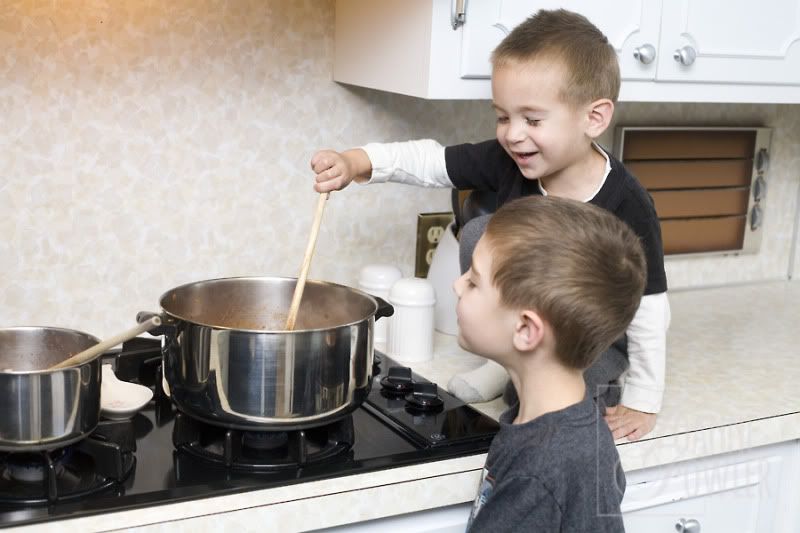 I know you're digging my retro kitchen. At least I'm calling it that so I don't feel too outdated. Even thought that doesn't work either. :(
And just a note: That strange thing on the wall behind Joshua? Can anyone guess what that is? :) I know what it is, but I haven't met anyone else who knows so I'm curious if we have the only one still in existence and maybe it'll make it special and not an eyesore! (A girl can dream, can't she?)
The taste test...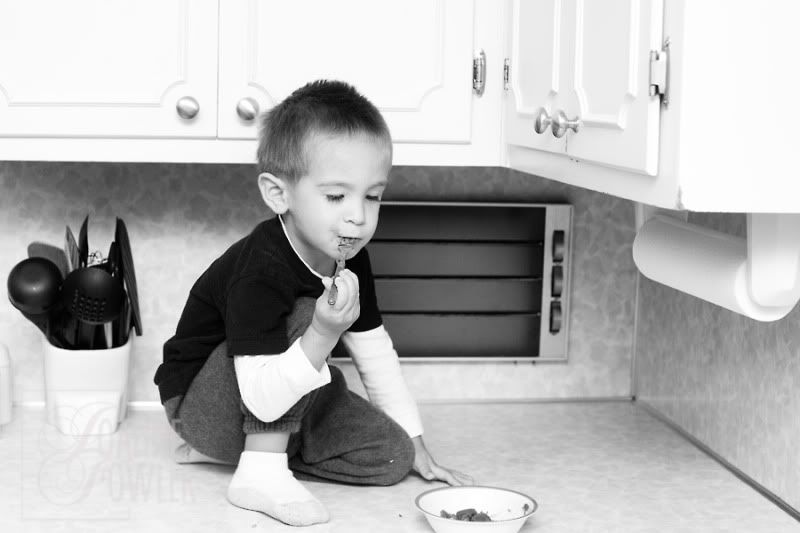 It's a hit!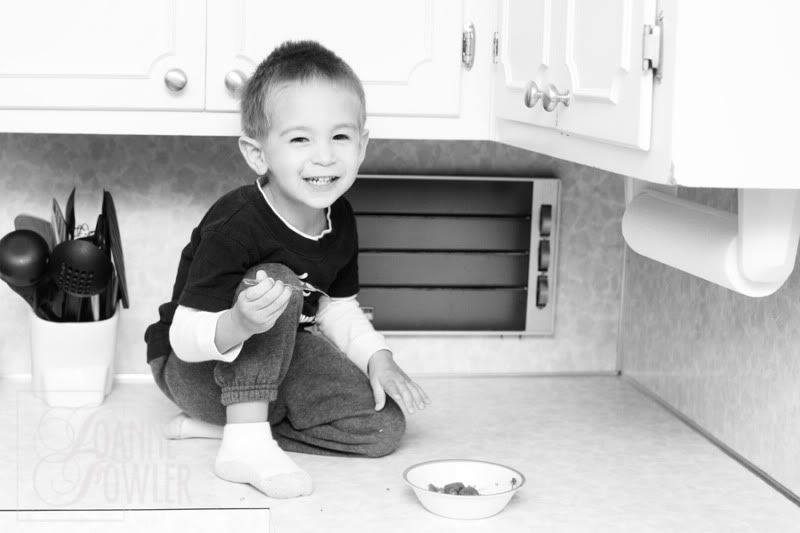 Nom nom nom...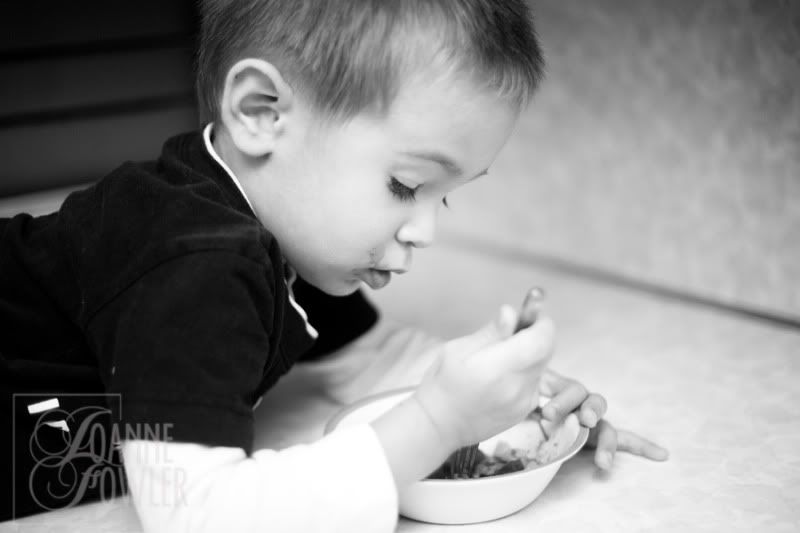 Taco Soup. My sister-in-law found it on a teacher's desk one day while subbing and we've been making it ever since. It's super easy and SO yummy!!!
(Sorry, I'm can't seem to make food look good in pictures)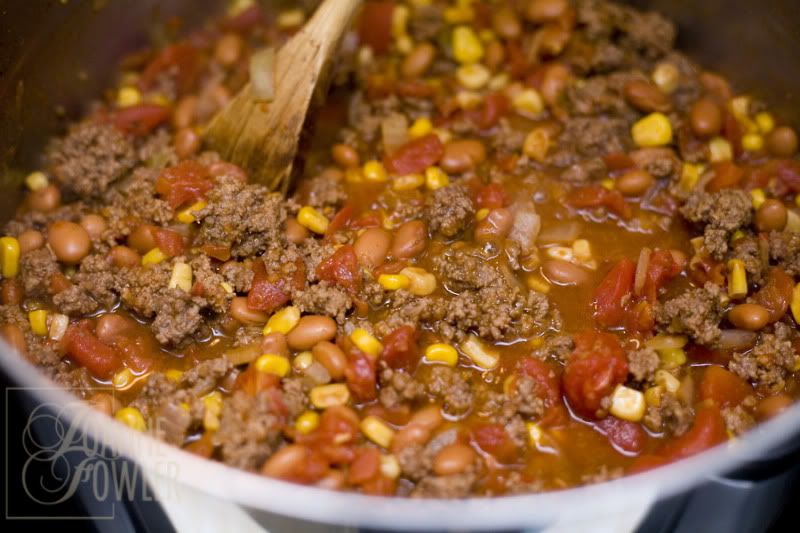 Taco Soup:
1 pd ground beef
1 can Rotel (your fave flavor)
1 can yellow & white corn (or one of each)
1 can diced tomatoes
1 can pinto beans, drained
1 small onion, diced
1 packet taco seasoning
1 packet ranch dressing seasoning
Brown ground beef and onions, drain. Combine all ingredients in a big pot, heat to boiling. Allow to simmer until you can't stand it and have to eat it. :)
We like to add shredded cheddar, sour cream and Frito chips to our bowls. Yummy Yummy!
Enjoy!
xoxo