Find It First, Find It Fast...
Jeremiah is obsessed with anything
I Spy
or
Pictureka
. So much that he makes up his own games by drawing elaborate, detailed drawings with a list of things to find or he'll set up random toys and we sit and play...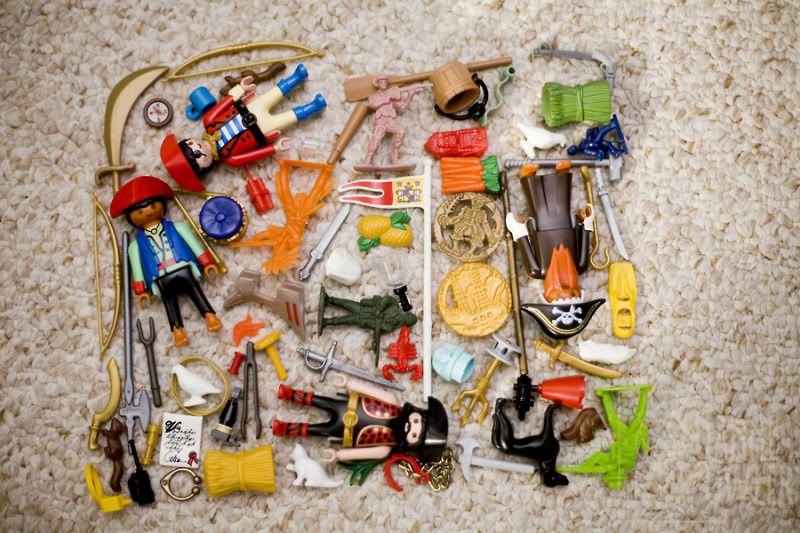 Can You Find... (Jeremiah's list)
... fingers
... wooden things
... legs
... head coverings
... men with guns
... animals with tails
... sharp things
... things that are red
... legs with boots or shoes
... things in a kitchen
If you haven't played
Pitcureka
, you're missing out! It's actually really fun. Jeremiah has been playing it often this past year and has since collected every version of it we know of. There are three editions of the board game (and yes, we've put them all together for even more confusion!), as well as a card game and a
Pictureka Flip!
game. And somehow we ran across a Pictureka game you can play on your computer (pretty fun and keeps you hopping!). THEN... (as if that were not PLENTY), we found that it is also a
GAME SHOW on the Hub channe
l. It's completely family friendly (not to mention wildly silly) and there is no limit to the number or ages of players. Joshua is actually a pretty good searcher at his ripe old age of 2. So there you have it. You are now an expert on Pictureka. Have fun!