This House on Thursday...
I decided to just take some random pics of life around there today. It started early...

I got out of the shower this morning just as hubby was walking out the door for work. The boys had not been up long before my living room looked like this: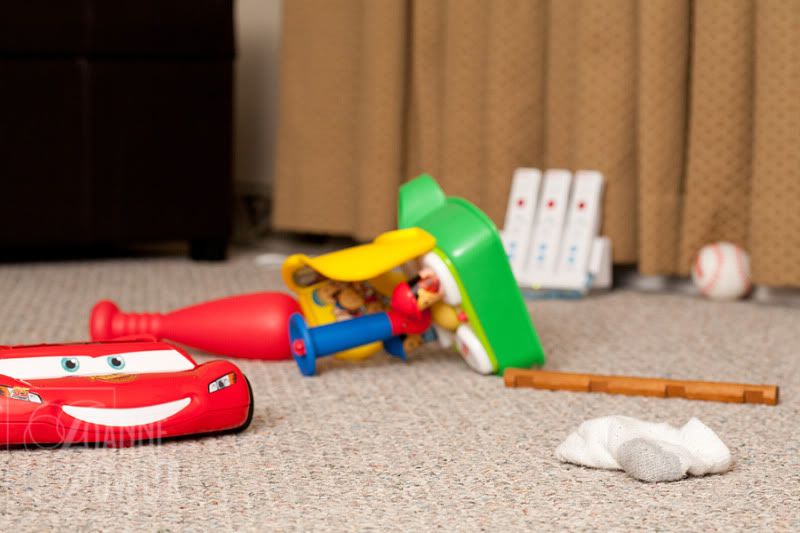 (no one had socks on so I'm not sure why or where this sock came from)

Hmmm... maybe I can capture them looking cute at a random moment after breakfast?



Nope, too busy playing Mario Kart...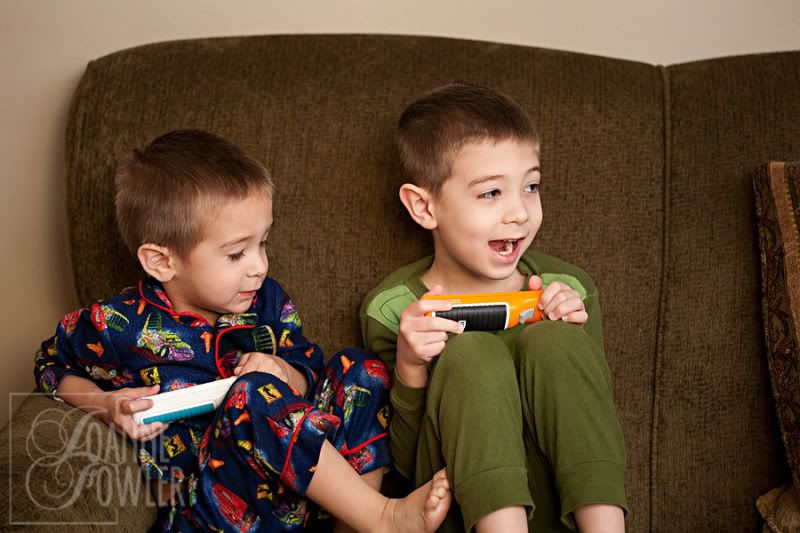 Ok, let's put the Wii away. Everyone on the couch for some adorable brotherly shots!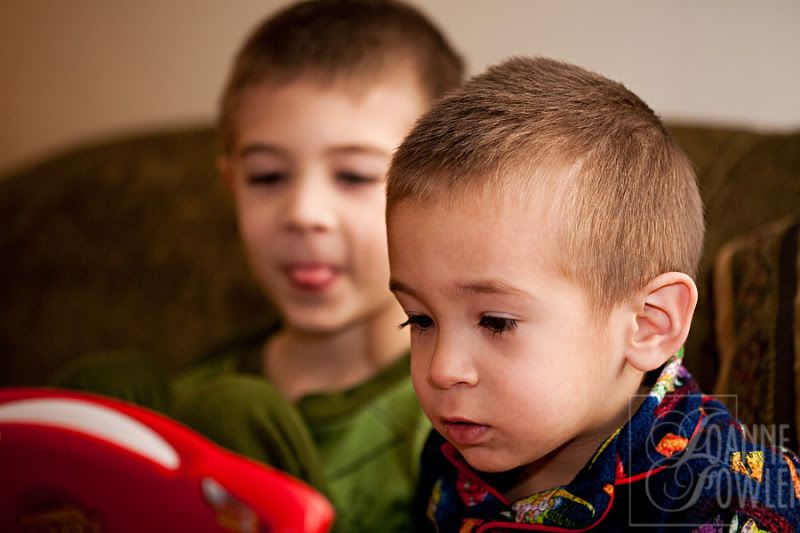 Or not. We can just play with Joshua's McQueen "laptop". "What, mom?"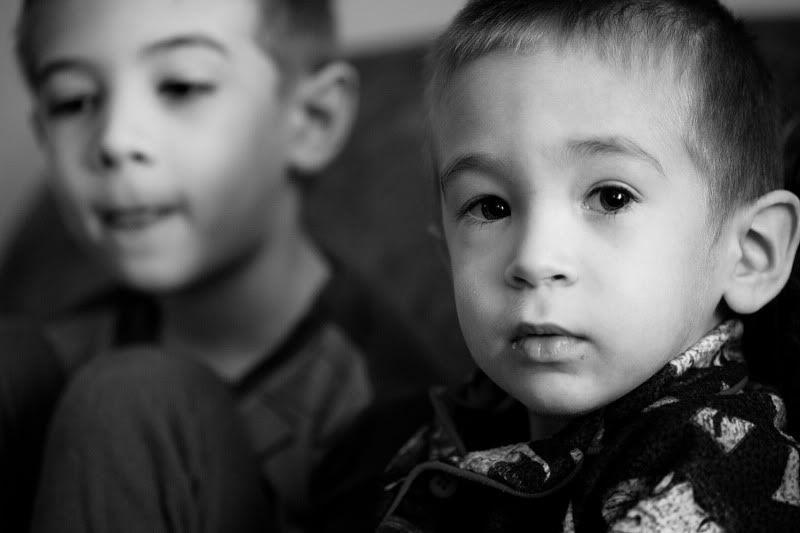 Well, at least his piggies are cute and will pose for me...



Then Joshua wanted to take some pics...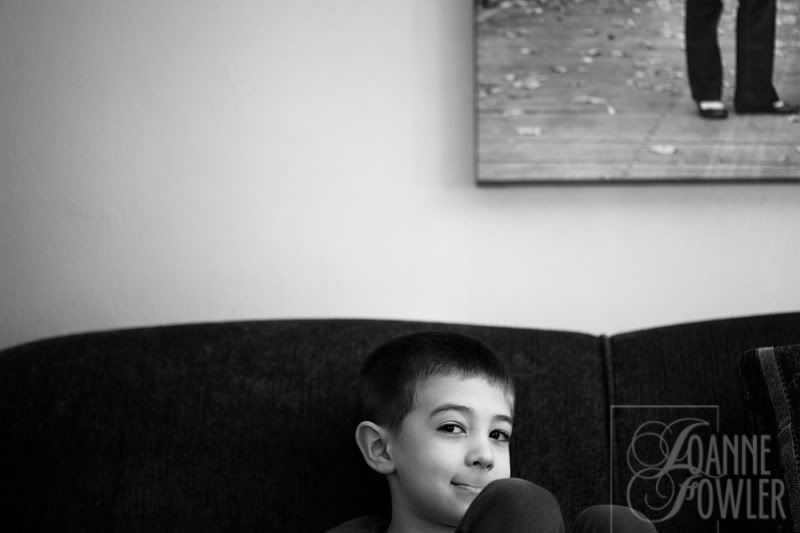 He's kinda artsy with his cropping...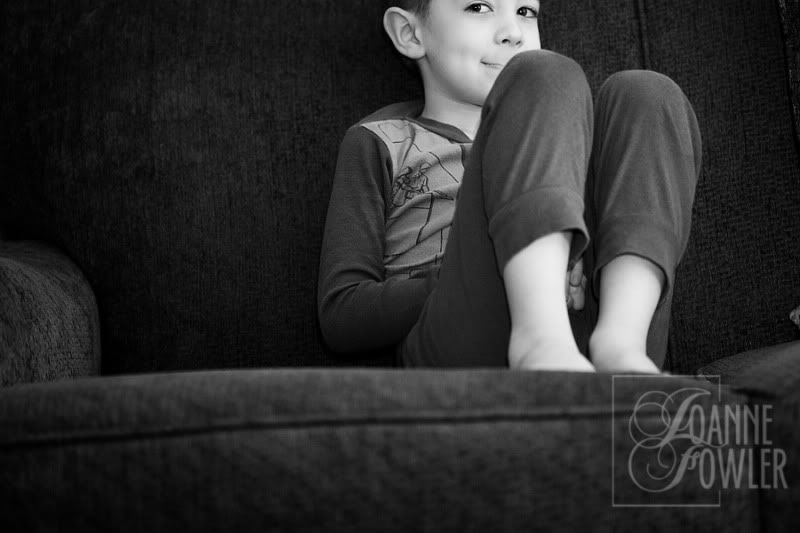 Stop for a potty break...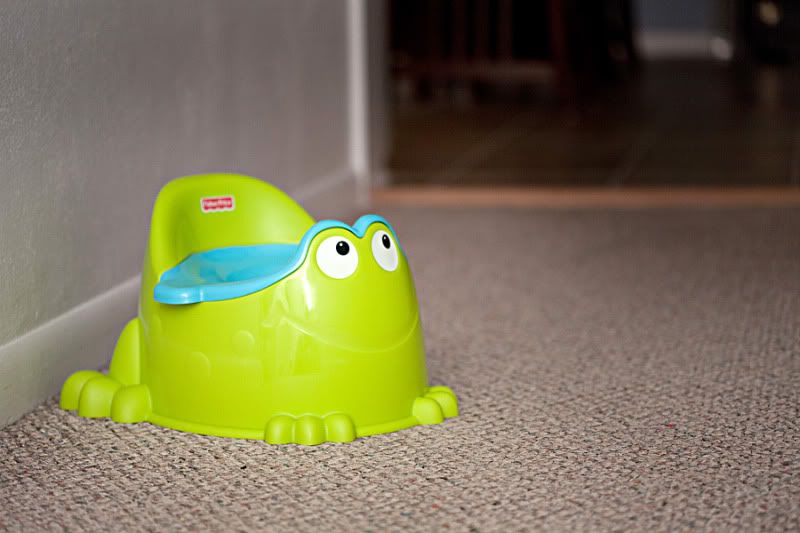 (By the way, this is the BEST potty seat for a little boy! It's high enough for... well, it's high enough. :) And it's made well so it's comfy and easy for him to dump himself. I give it two thumbs up! The Elmo one we had for Jey years ago was a joke! If I could love a potty seat, it'd be this one!)

Okay, back to the couch. Hug your brother!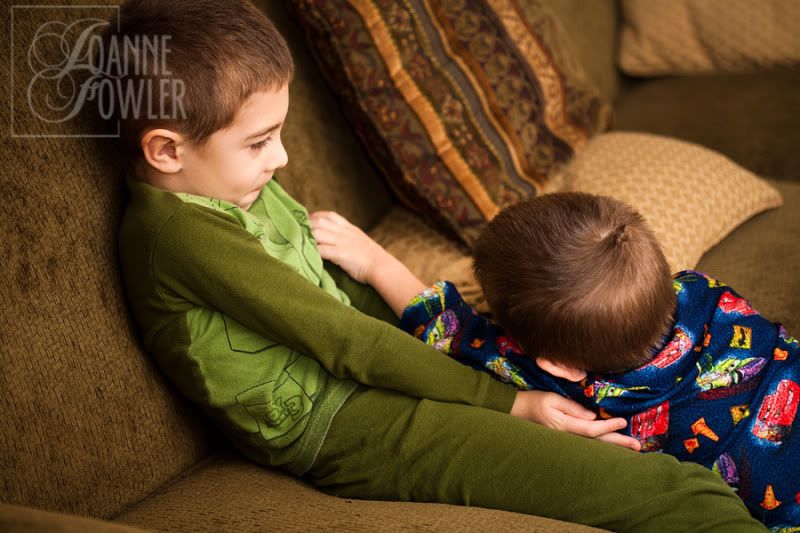 Or tackle him. Whatever.

Last try...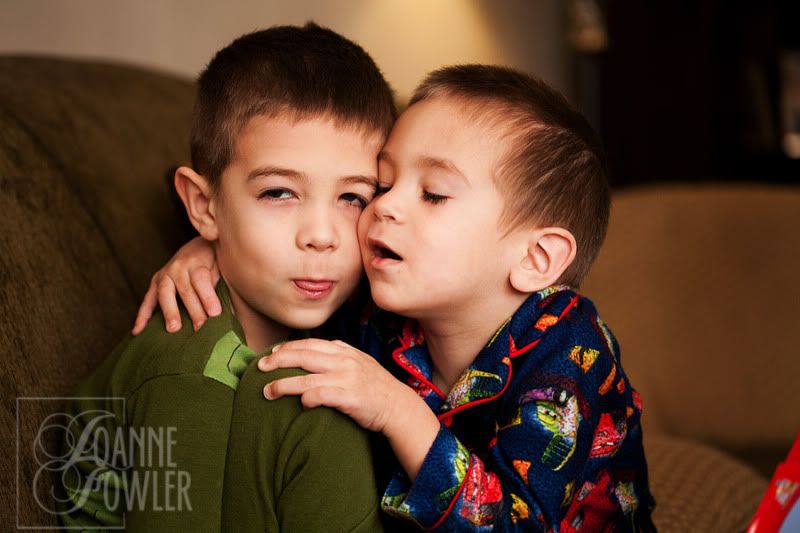 I'm taking what I can get. One day they'll wonder why I have such crazy faced pictures of them. I'll just tell them that this is apparently how they wanted to be remembered since it's the faces they made when I asked them for a pic! So there. :P