CHAOS...
At least it feels that way to me. Two aspects (of many) that need organization to run successfully are our homeschooling and my business. Right now, those two things are feeling very chaotic! Due to the renovations going on, the main components of my office (homeschooling and photography biz) are now piled on my dining table...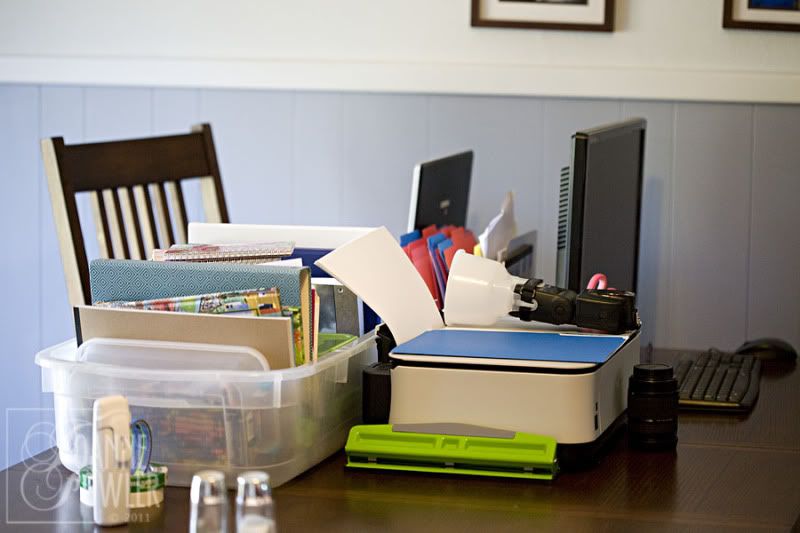 Homeschool in a box...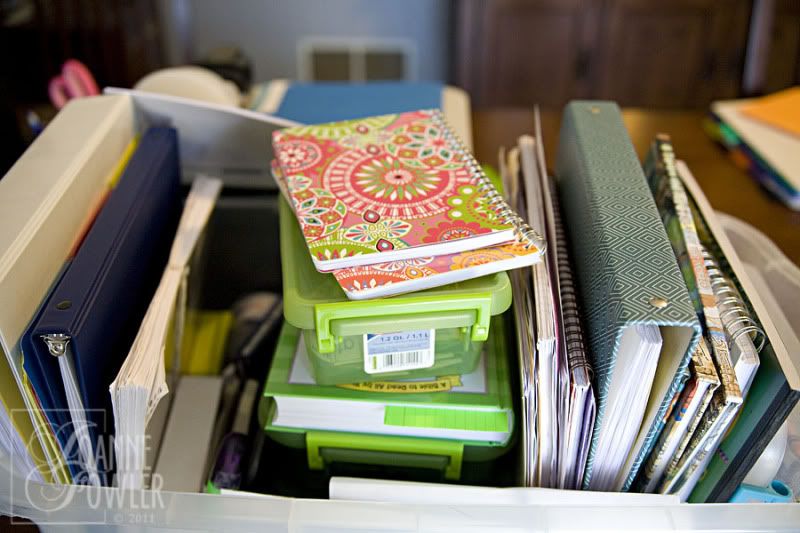 Here is our garage during demo...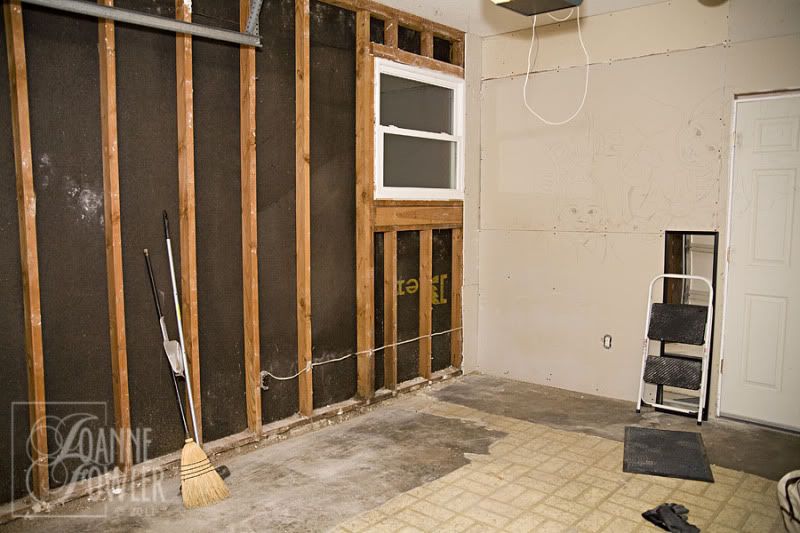 Seriously, who glues brick-looking linoleum onto a garage floor?!?!?! I'm SO happy to see that going away!
And nasty wood paneling - SEE YA! John ripped out all the old paneling and cleaned out the so-called insulation. It was like sparkly kitty litter. Strange and highly annoying (not to mention MESSY) to get out!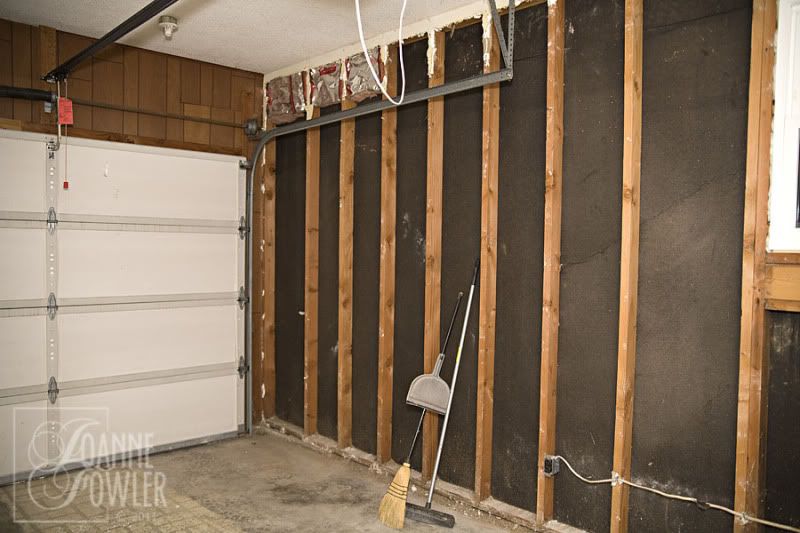 The door is out and the boys were really happy to see the Pink Panther on the wall of the house...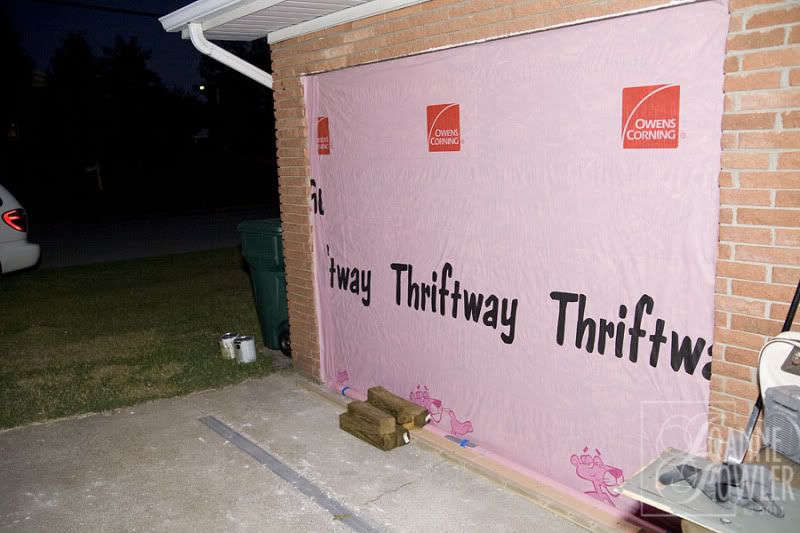 We now have more of the wall complete and drywall up inside - woo hoo! It's coming together really quickly! If you are looking for a great contractor, I'd highly recommend Jimbo Mourning of Men at Work here in Owensboro. He does an amazing job and is so considerate of the client's needs. He's done most of the work in this parsonage and it's all been awesome!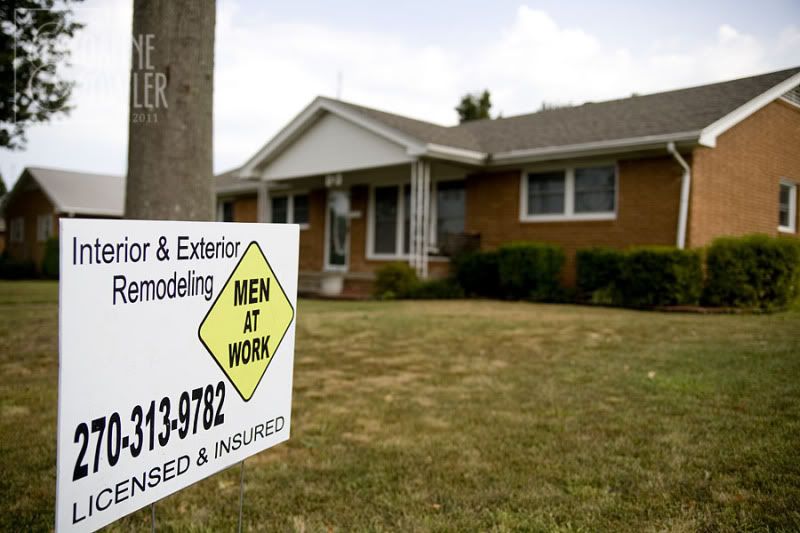 Here is today's update. Siding going up...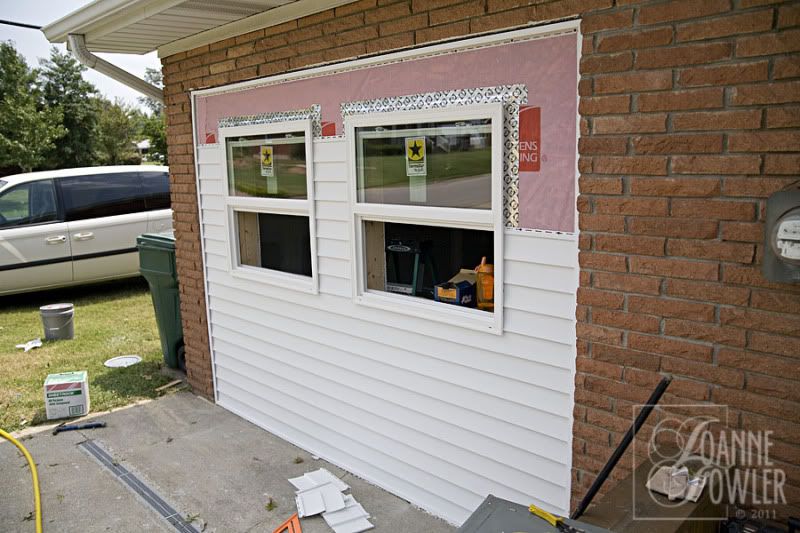 Drywall up...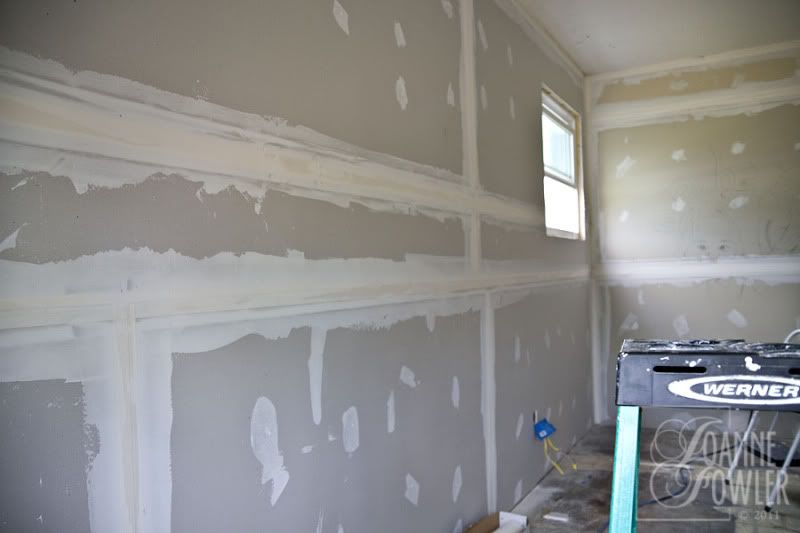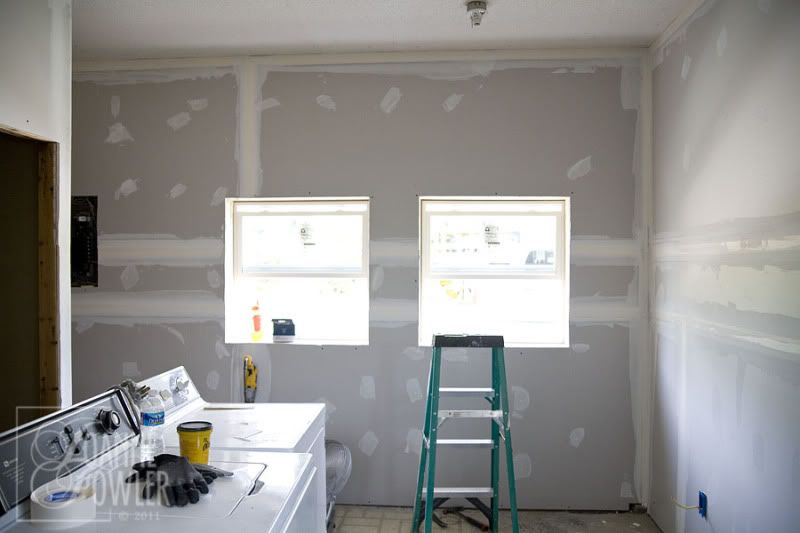 Yay!