Cityscape, Scrap Style...
A couple weeks ago I was battling a nasty sinus infection -bleah! I knew I had to prepare an art class for Jeremiah's homeschool group and decided to ditch the one I had planned at the last minute for something a little more simple. Armed with a headache, congestion, magazines and scraps of construction paper, we tried out a collage idea at home the night before. It was a hit! Jeremiah has been making these often since!
The "hard" part for Jeremiah was that he was not allowed to draw. He could only cut out shapes and such from the magazine and paper. It's good to learn to express yourself in other ways now and then! :) The goal was a cityscape and here's how we started...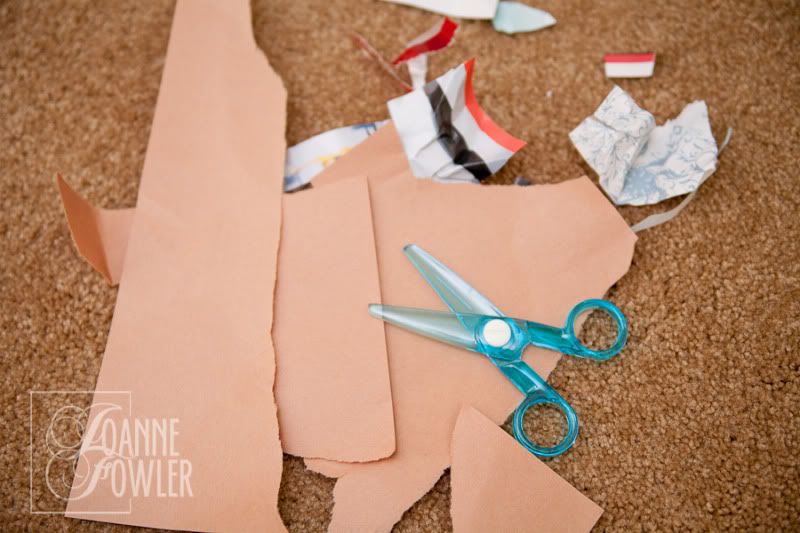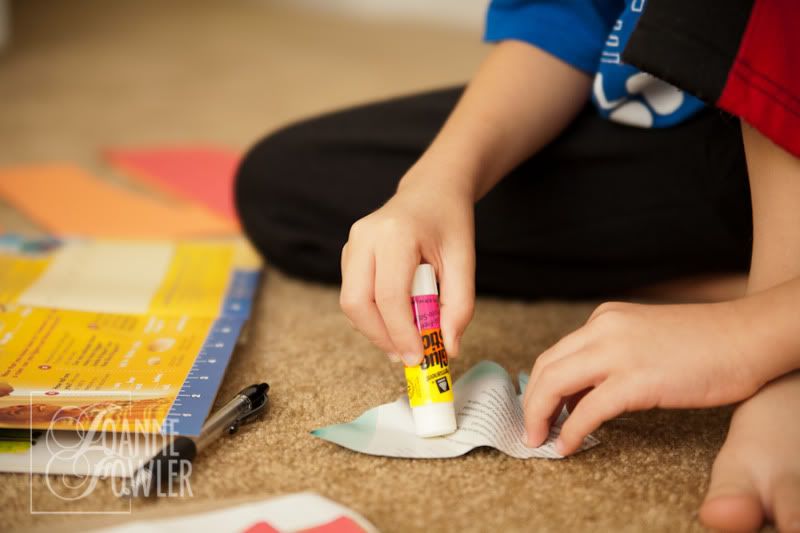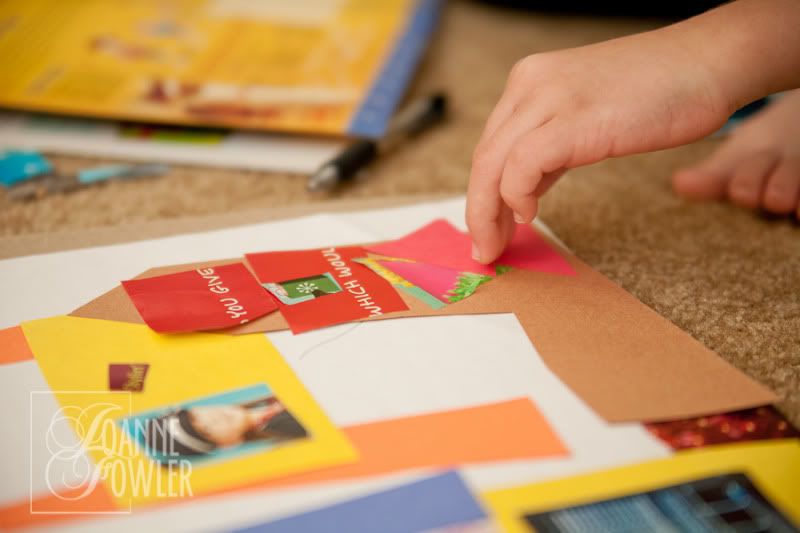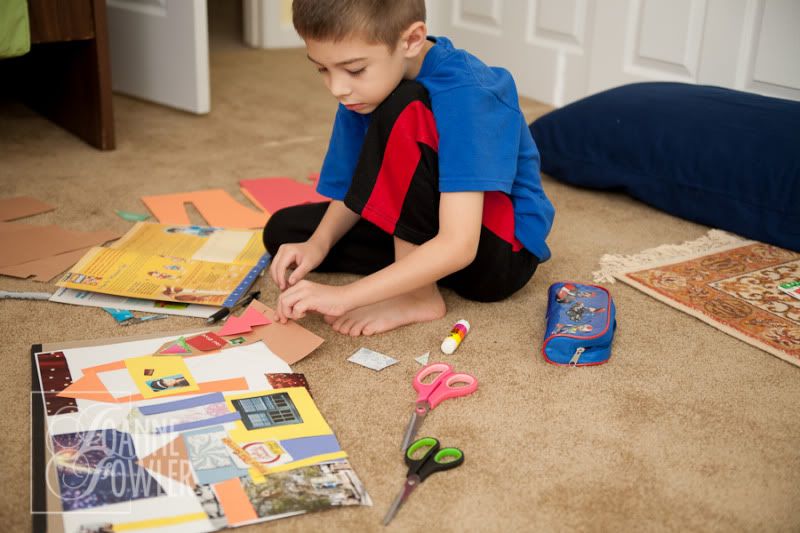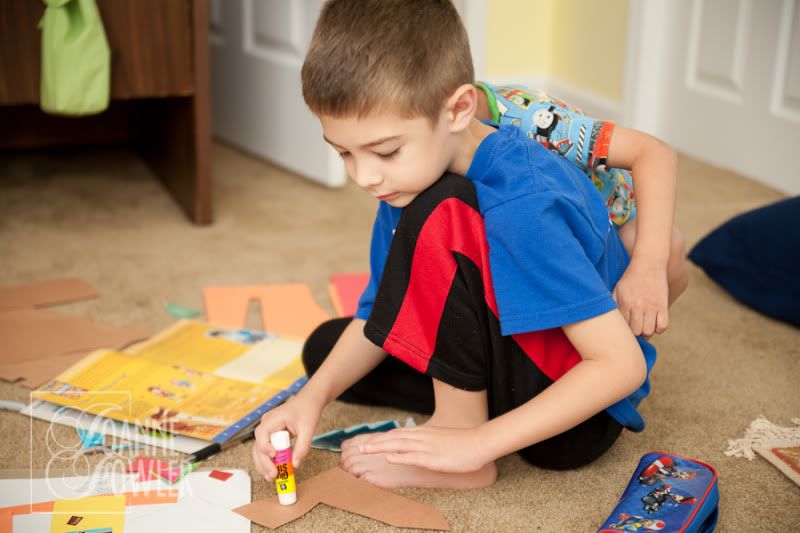 (It's nice to get some extra help and a hug in the building process!)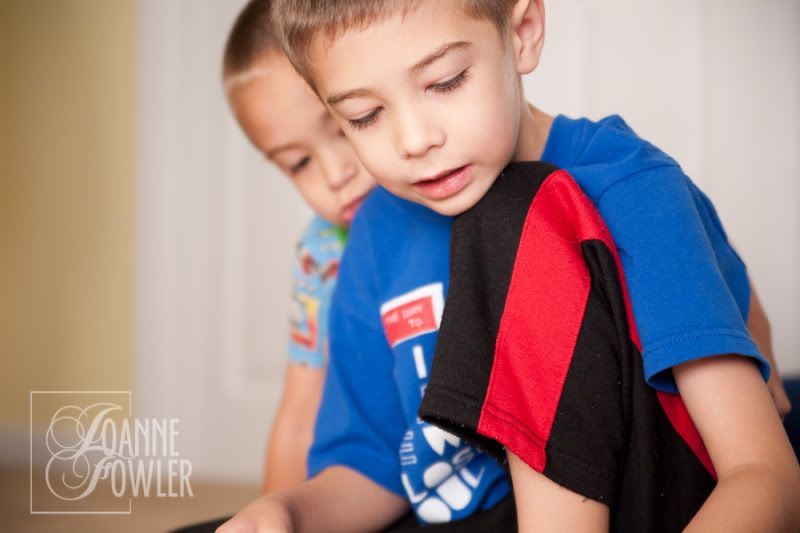 Fun! My house is the one with the blinds, next to the bread store. Jeremiah decided he wanted to live with me. :)