This House on Thursday: Almost There!
Slowly, but surely we are getting to the end of the renovation - YAY!

Just a quick update!

I took a couple pics of the room. It's pretty much finished, just have to hang some doors and let paint dry. We were actually able to put some furniture back in last night and this morning (YAY!) so it's coming together. I snapped a couple pics before we moved the furniture in to post an update. I'll post more when the room is really, completely done!

Love the pale butter-yellow walls! So sunny and warm! View of the new wall...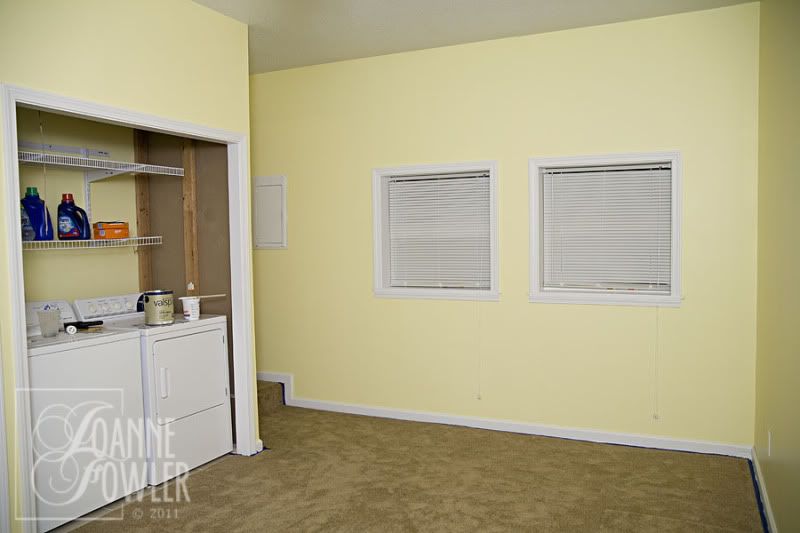 View of the other side of the room...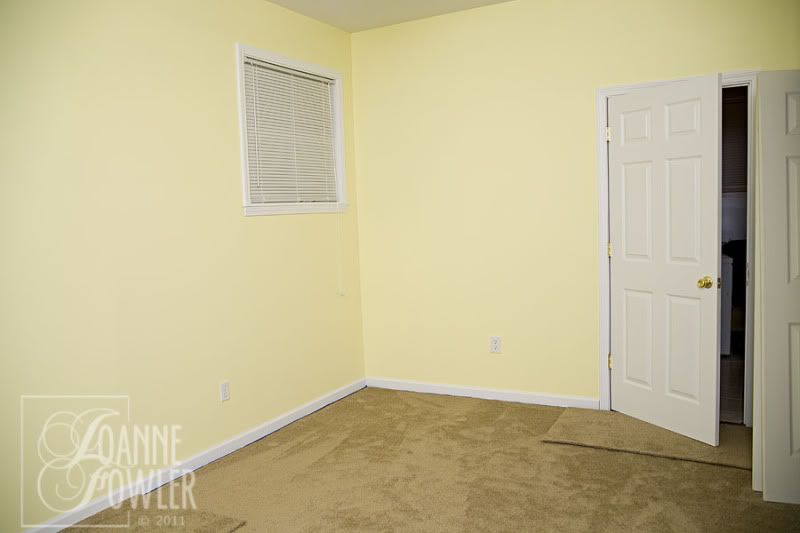 See the door that is slightly ajar? That is the door to my office. You saw my make-shift office in a previous post (on my kitchen table!) and now you'll see what my actual office room looked like for almost two weeks...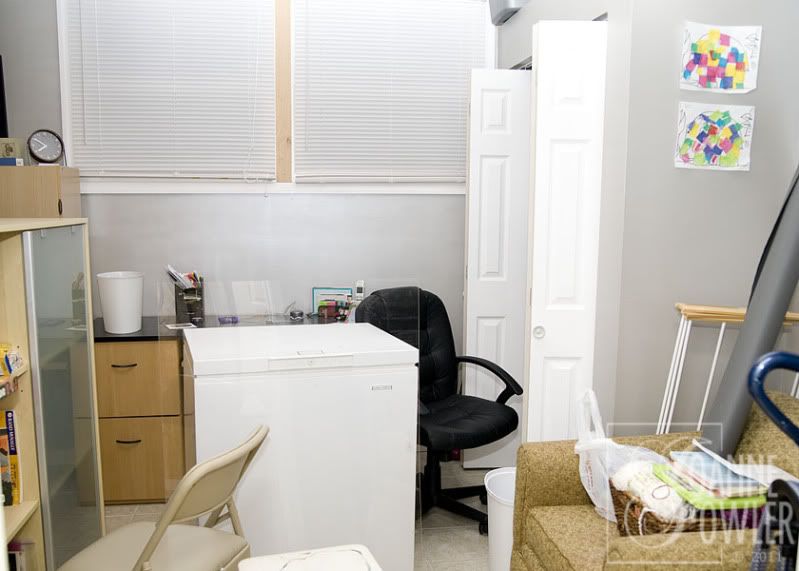 The strangest combination of things! In the middle of the room is our deep freeze and a huge cabinet. Stashed all over the place are random things that had been stored in the garage...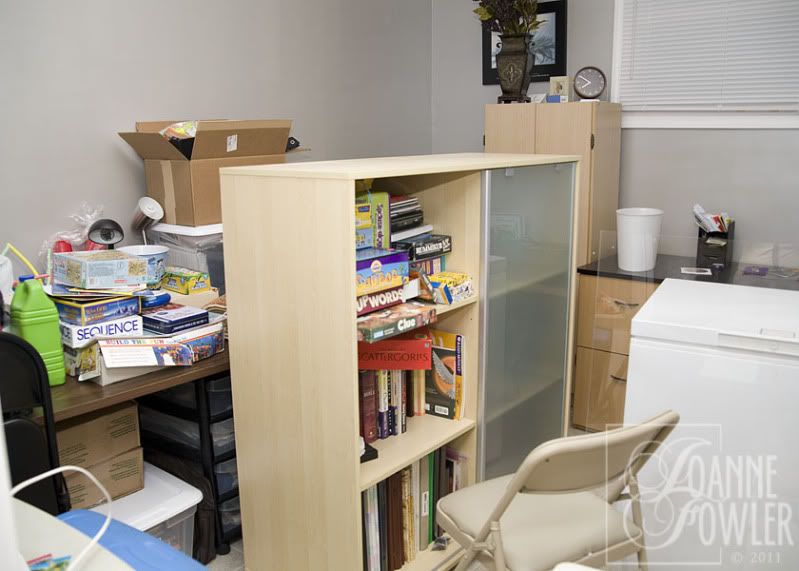 Now you can understand why I have been walking around like I've lost my mind. So thankful my house doesn't look like this all the time! How can one stand to live with so much clutter?!?!?! They must have a lot of patience. I just know that I feel better when my home is organized and de-cluttered. The funny thing is that when I go to someone's house that is cluttered, it really doesn't bother me all that much. I don't really take notice, I guess since I'm there to visit them, not their home. :) I just pray others feel that when when they come to my home!

So there is the latest update on our new "school room" (at least that is what I'm calling it!). It should not have taken this long but we had to wait on others for things like carpet installation and random things out of our control. Otherwise it was a pretty smooth operation!

Oh, and in the midst of all of this, I was without a washer for several days. we were able to hook it up again over the weekend and I was so happy!!! I did 10 loads of laundry! I was finishing up the last load before he came back to finish the tile and grouting (and needed to unplug it again) and it was then that my washer died. It filled up with water and then went kaput! This house is cursed with something to go wrong with every renovation. It was filled with towels so that was a booger to wring out! However, I had to smile while wringing it out and praying for God to provide. I was so thankful that we had such a luxury and I thought of a Missionary family in the Philippines who live across the street from a stream where the locals get their drinking/cooking water. This stream is also where they dump their waste and sewage. I prayed for the people of that village of people and their unclean water and thanked God for his abundant blessings. I need to post a pic of that family in my laundry area to remind me just how exceedingly I am blessed!

Here is a link to their website to learn more about their missions: Courtney Family