Last Chances...
The last chances are sneaking up on me. These moments I thought wouldn't be a big deal are turning into milestones, digging into my heart and pushing hard in an attempt to make a lifelong indention, an impression into the deepest parts of my quickly aging heart...

Today at lunch, Jeremiah suddenly looked up at me quite surprised and confused. "My tooth is broken!" My first thought was "Finally! The boy is going to lose a tooth!" I smiled at my big seven year old and asked to see his tooth. He unwillingly parted his lips a crack and I quickly gave it a little wiggle and sure enough, it was wiggly! He was very distraught at the thought of a part of him coming out to be lost forever, even after the years of my preparing him (because I just *knew* he'd be distraught about it!). Thankfully, there were several older kids eating lunch with us and they all chimed in with the excitement and fun of losing a tooth. This seemed to help a little.

Once we were home, I asked again if I could see his tooth. He opened wide this time and I saw something I missed at lunch - another tooth already poking through right behind his wiggly tooth! He said he didn't notice until today that his tooth felt "broken". He was immediately upset again at the thought of losing his tooth. This time he said he could not let it come out because it was his "lucky tooth". Since when? haha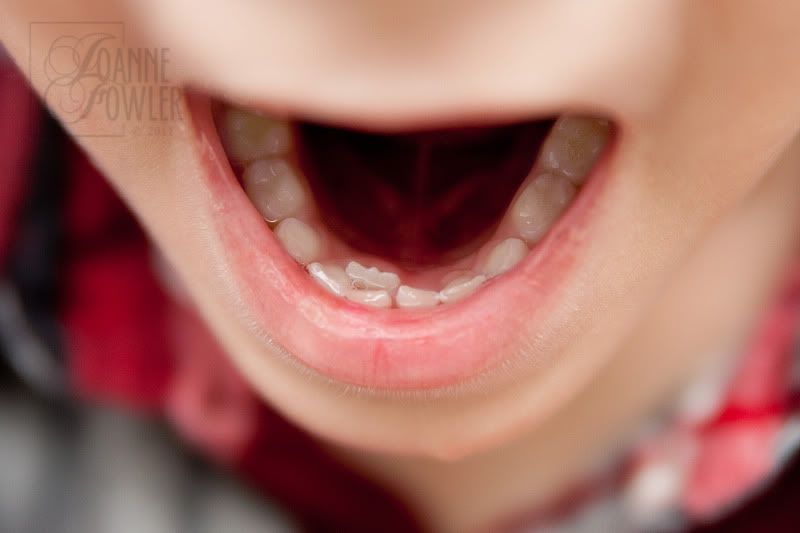 When Daddy came home, I left him with Joshua so Jeremiah and I could take a special trip to Hobby Lobby to look for a special jar just for his "lucky tooth". I opened up the van door and he hopped out, immediately grabbing for my hand. We walked towards the doors talking about what he did in school that morning. As he chattered on, I couldn't help but notice the tiny fingers I held in my hand. The smooth, young skin, the way my hand seemed to overwhelm their tiny-ness. I suddenly wanted to soak up everything about this moment. I wanted to swallow up every detail, using every one of my senses to gather up all the goodness I could of this moment. A vision of us walking together a few years into the future flashed before me and it caught my breath for a fleeting moment when I saw that we were not holding hands and I knew that the time was near when we would not longer walk hand-in-hand together. My heart wanted to break at the thought. And so I squeezed his hand a little tighter, hoping it would make an indention into my hand to remember this time in our lives, an impression on my heart to remember the love I feel for this little guy in these moments, these last chances of enjoying my little boy as a boy. My last chances to love this little 7 year old boy and feel his love through the simple act of tiny fingers curled up into my own. Maybe if I spent more time looking at life as 'every opportunity', I would not feel the pressures of viewing them as 'last chances'. Maybe I should start now, before these fingers get too big to be held in my own. Maybe I need a little jar for my own lucky tooth so full of boyhood memories to be cherished forever...