Eleven Months!
Wow, time sure does fly! This past year has been a whirlwind of events and I feel like I missed too much! Joshua grew up too fast behind my back. Little Sneak...

Big Boy is still very busy. Probably busier. He now likes to run laps around the living room before heading off to bed. Yes, laps. Is he practicing running? He's pretty fast and doesn't seem to be going anywhere but back and forth and in circles! He will eat just about anything and everything. He doesn't sit still and hates to take a nap because of it! He still loves to wrestle with Jeremiah and is now trying to do somersaults. Mostly off the couch. He doesn't care much for toys unless it's a ball or a vehicle. He seems to prefer tv remotes and cell phones but only real ones, he knows the difference...

I'm sure there is so much more I'm forgetting to tell you about this little man but I'll just move onto the pics!

Here is Baby J in the Tonka Truck! It was really overcast and threatening rain all day but we managed to snag a few shots of busy boy:




Until he realized I didn't put him in there to push him around the yard...
"Oooh, doggies!"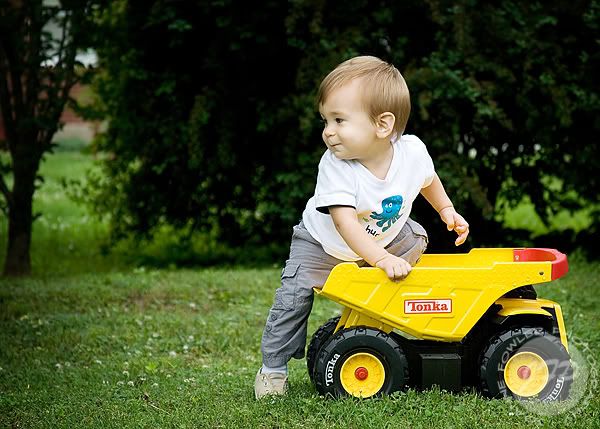 "Forget this, I'm going to get that ball over by the pool..."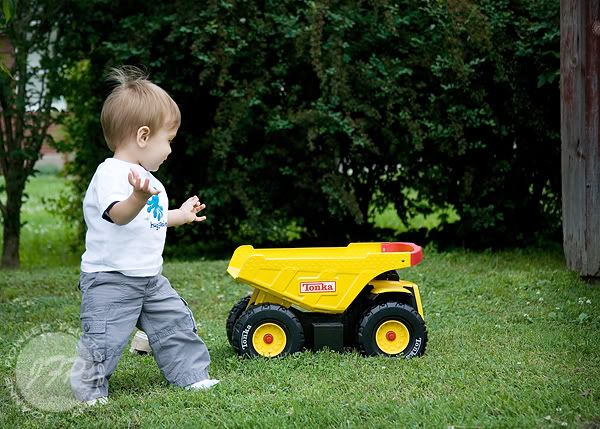 Left the truck, his shoe and me behind...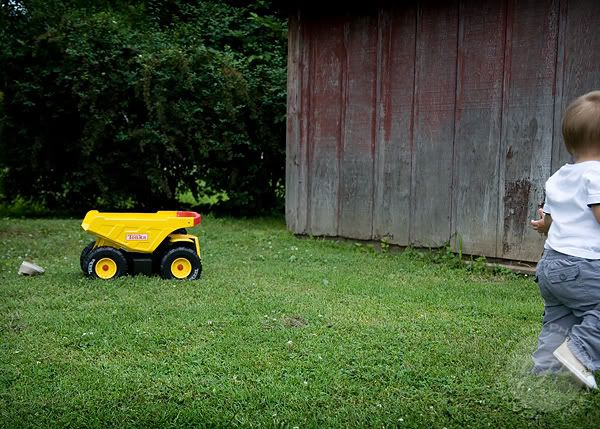 Have a great day!