Five Years!!!!
I can't believe it's been five years already!

My little guy has grown up so much! Especially these past few months. I look back over this past year and it's like a whole different kid in our home. He's the best big brother, even if they have their little tifts now and then. He's really into the Justice League. Pirates have taken second place but still have a big part of his heart! He tried to tell me he was six all morning. I kept asking him why he was saying this and he finally said, "because six is better, right?" I told him that it wasn't. And it's not. At least not yet. He's growing up fast enough, let's not take away another year!

He did let me snap a few shots of him. Very few. But I'll take what I can get of this busy guy because he won't look like this for very long and I want to treasure every moment of his life that I can!

Isn't my little man adorable?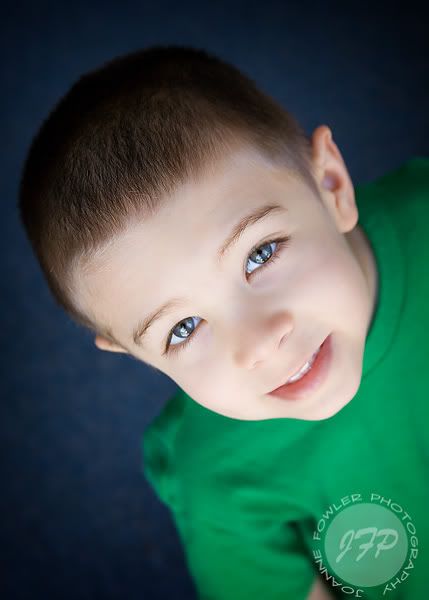 I tried to get him to smile and said "Where's your smile?" and he replied,
"Here it is!"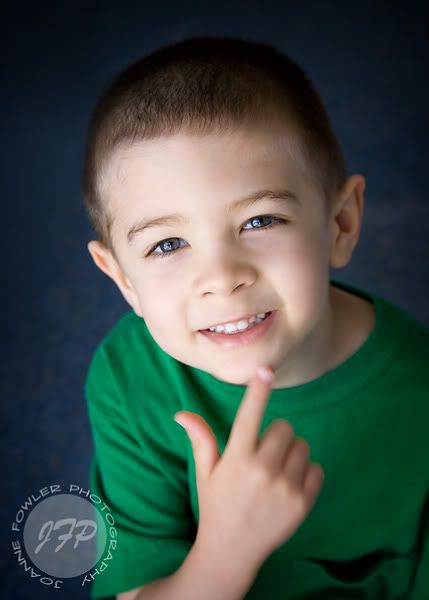 We made some cupcakes for his class at church tonight and he decorated them sparingly with heart shaped sprinkles leftover from Valentine's Day. Most had a *few* more than this but one was especially simple and artsy: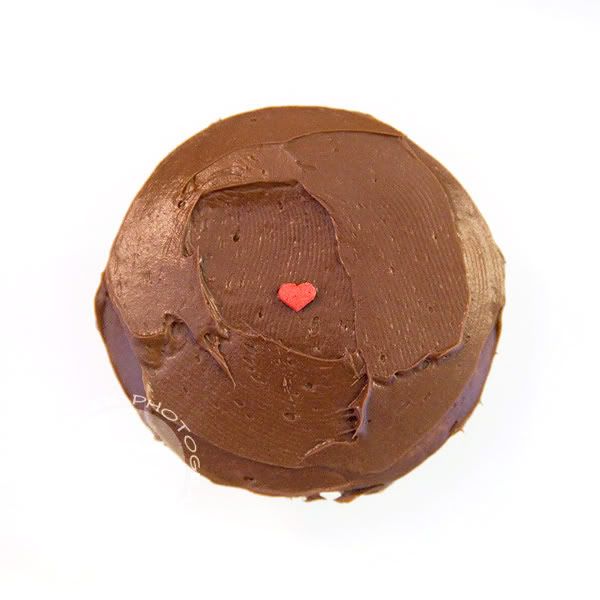 I took my camera on our typical morning walk/bike ride up the little hill and back.
Jeremiah thinks he's so big on his little bike and he takes his feet off the pedals and coasts down the hill, the wind blowing in his hat...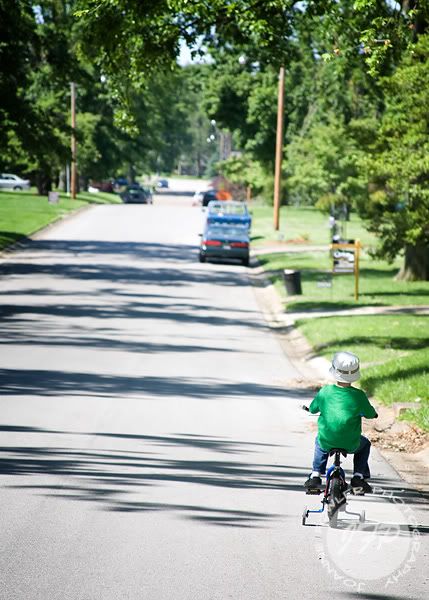 When I look at this pic it is all about him growing up. He looks so small and has a big road ahead of him. But although there will be bumps along the way, I think it will be a grand adventure and hope that every now and then he will pick his feet up and enjoy the ride... with the wind blowing in his hat.

There is a quote that I feel fits this image and how I'm feeling today:

"Making the decision to have a child is momentous. It is to decide forever to have your heart go walking around outside your body." ~Elizabeth Stone

*Sigh*