Gone Fishin'...
At least that was the goal.

Jeremiah was invited to go fishing after church last Sunday
and he was SO excited about it!
He picked out his clothes and surprisingly chose to wear a this ball cap
rather than his ever present fishing hat!
But of course the boots were part of his gear! He was so thrilled to be
going fishing that he even posed himself for me to snap a few shots of him before he left...

"Cheese!"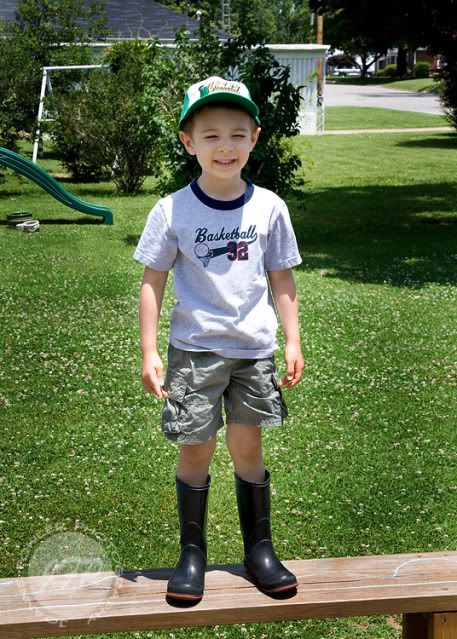 "I LOOOOOOVE Fishing!" (Even though he's never been!)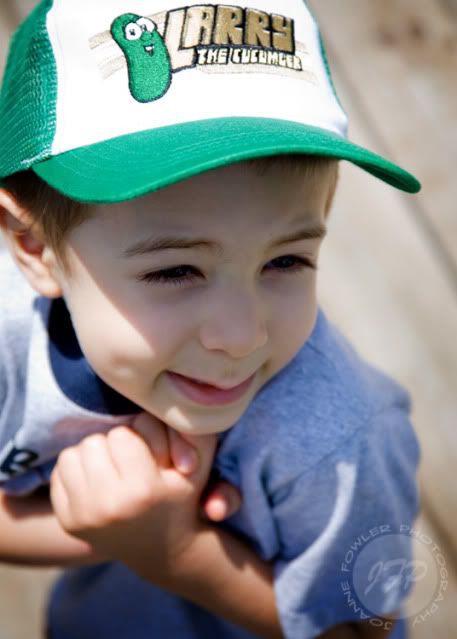 (Sweetness!)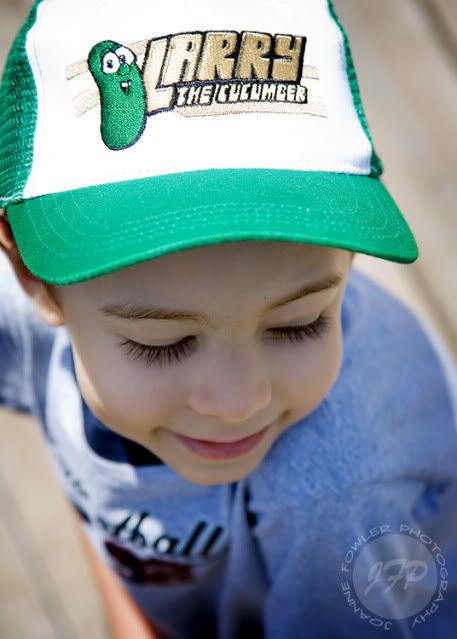 They grilled burgers before fishing and while they were finishing that up, J tripped over a log and scratched his arm and decided he wanted to go home. He did manage a trip to the go carts before leaving the park completely and he arrived home full of stories about his afternoon of which none of them included fishing! They never got that far since he convinced them he needed to go home to nurse his arm before anyone got a chance to break out a pole. lol

Is this not the cutest kid you've ever seen?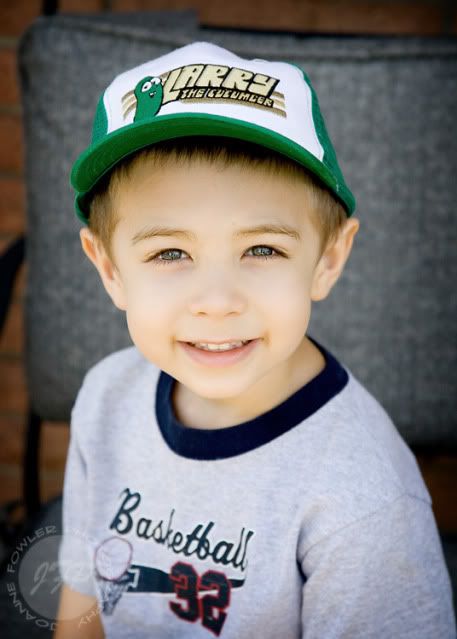 At least one of the two cutest. Joshua may be tied for the lead...
*wink wink*