Birthday Snapshot Overload...
Yes, that is what this is... the Birthday Snapshot Overload. I have hardly been online in weeks and really just need to post some stuff so in a mad rush to compile some documentation of little man's first B-day, you get play-by-play snapshots of the party. I crack up at these because I thought I'd leave the "BIG" camera (5d) at home and take my "little" camera (XT) instead and I used a lens I haven't really used in what seems like forever. The cameras are so different I felt very out of sorts trying to get decent images on the fly. So I just snapped and laughed at myself and just enjoyed this special time in my Little Roo's life. Hope you can enjoy it too!

He didn't seem to know why we all gathered at the church fellowship hall (more room than my house!). He was a bit clingy and wanted Mommy and not Papaw! We always said they kind of looked a like... same expressions? lol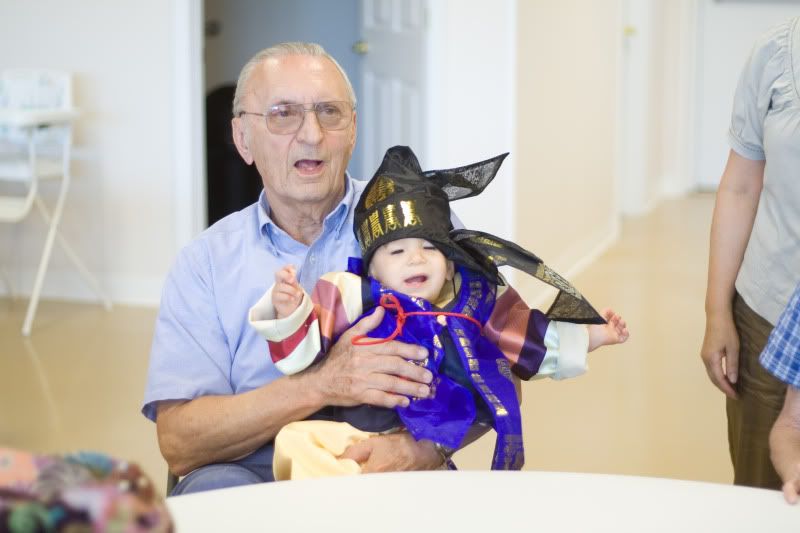 But he cheered up a bit when he saw he could hang with both Grandmas...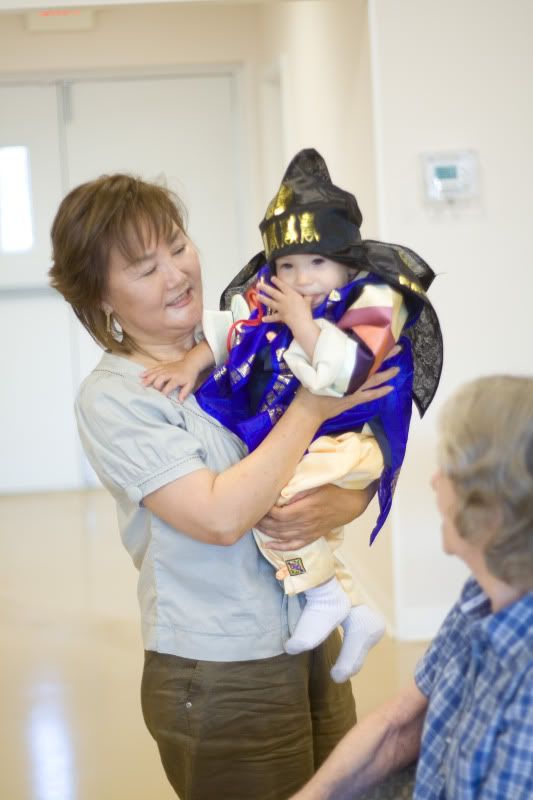 Mmmmm.... LOTS of yummy Korean food!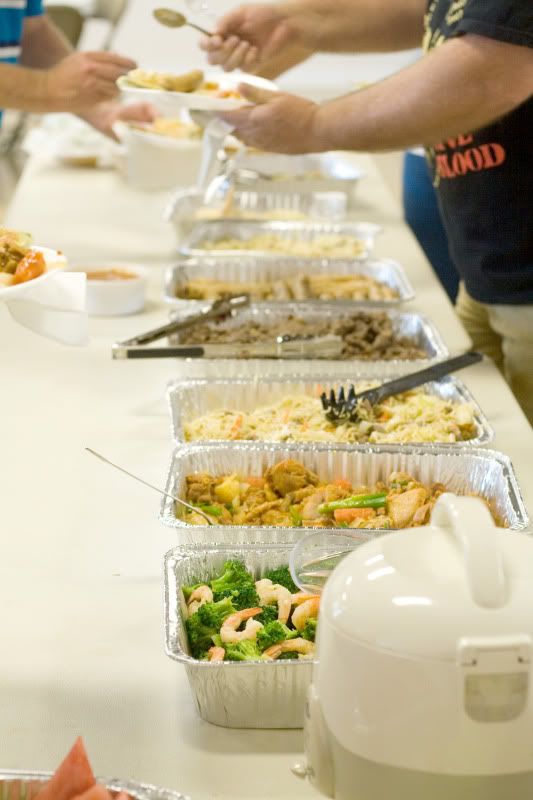 Heehee, see I can't even focus right! I forgot how it can be tricky to shoot at 1.8 when you are too busy participating in the festivities at the same time! A Korean tradition on your first B-day is to set out a bunch of things and see which item the baby picks up first. There is a pencil or book (Jeremiah picked the book) for intelligence, a thread for long life, money for prosperity, etc... I'm not superstitious but we did it for the fun of Korean traditions. Joshua gave us a show as he first reached for the ball... an athlete?



But he didn't actually touch it and he reached for the pencil but again, didn't actually touch it. Then the ball again but nope... barely missed that one too. The little stinker.

He finally settled on the thread. So instead of being smart or prosperous, he'll just be around for a long, long time? lol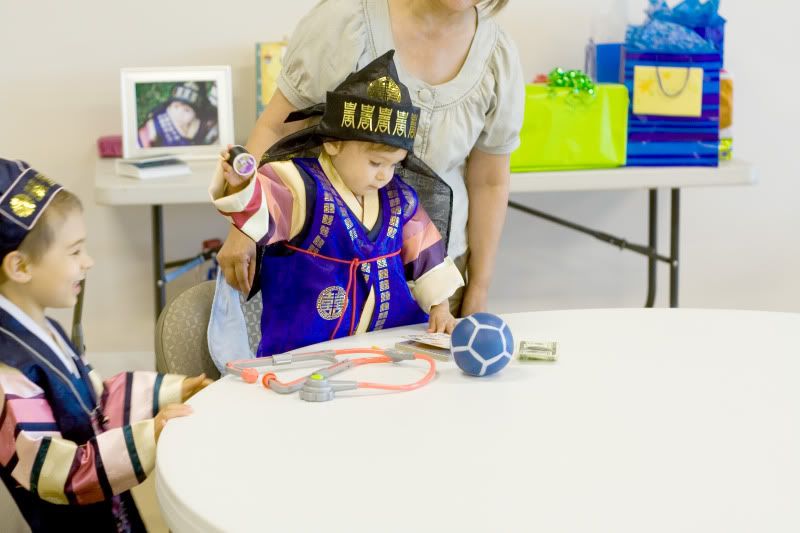 (I'm sure it's because he's usually not allowed to play with my thread! lol)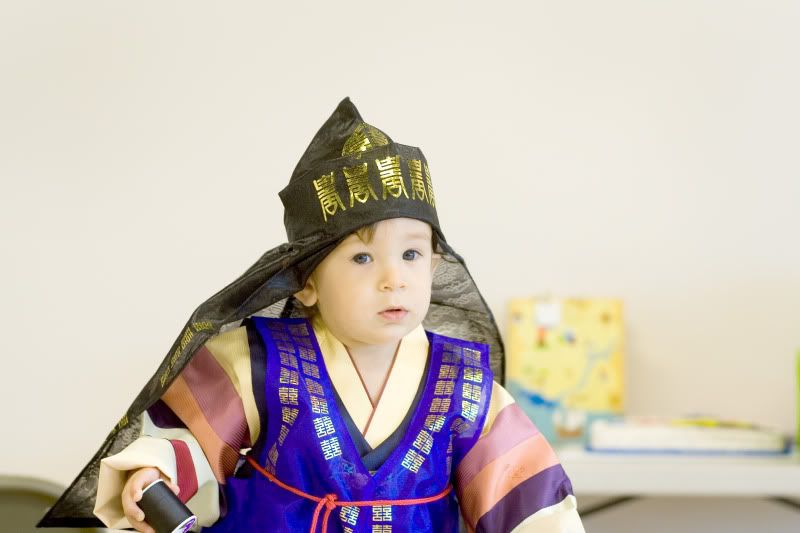 He had no idea why everyone was singing to him, he just wanted to get his hands on the cake! He watched it's formation and whined for some for a whole day until this moment!



We decided on a Curious George smash cake since he's been knicknamed Curious George due to his meddling nosey-ness. And the big cake featured a Tonka Truck to round out his monthly birthday truck pics. The amazing art work on the cakes was by a good friend, the insanely talented Angie! She says her forte is wedding cakes but she sure did a fabulous job on these! If you want her to whip you up an awesome cake, ask me for her number!

Joshua was a bit leery about jumping into the cake...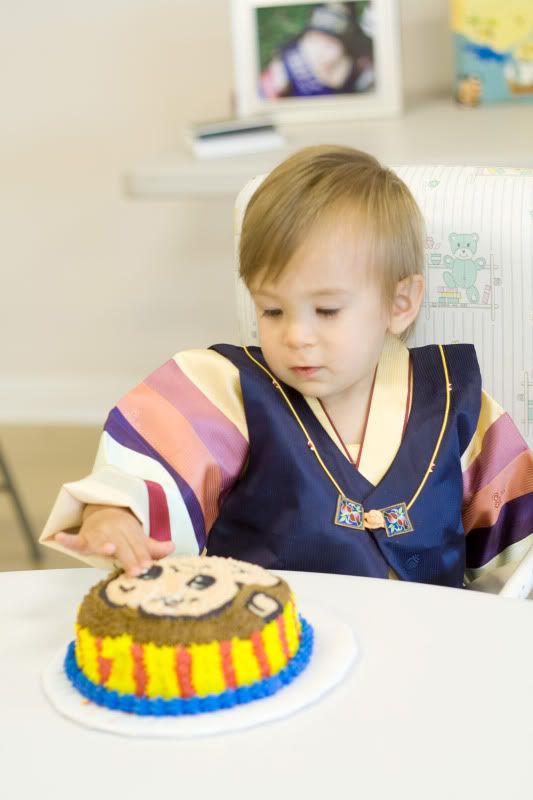 But he soon figured out it was yummy frosting and savoured every lick...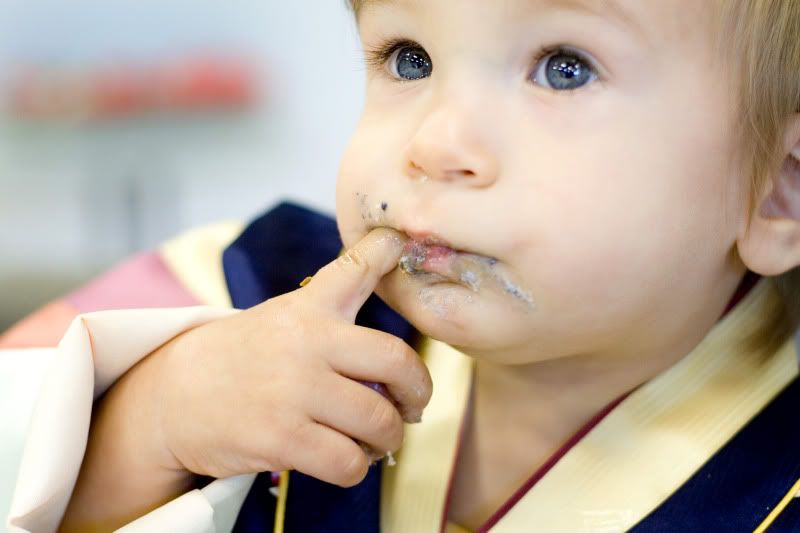 But this was about as messy as he got...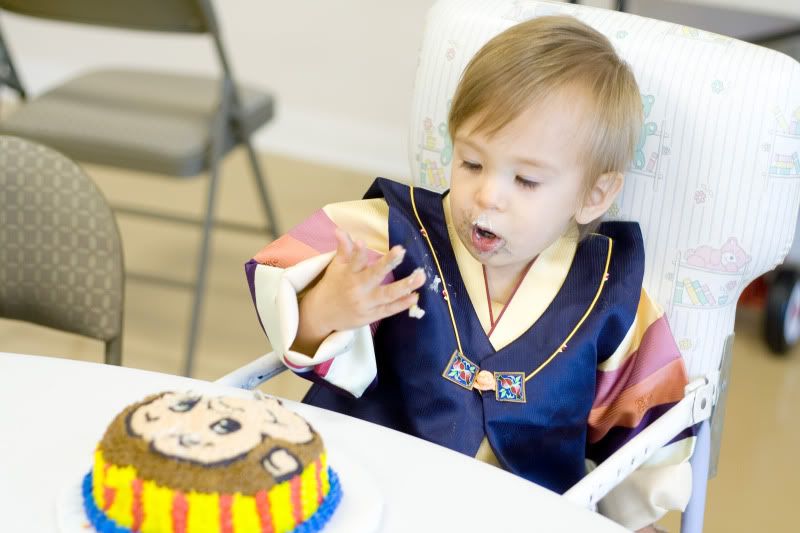 We were all shocked considering how messy he eats his regular meals!

Poor George...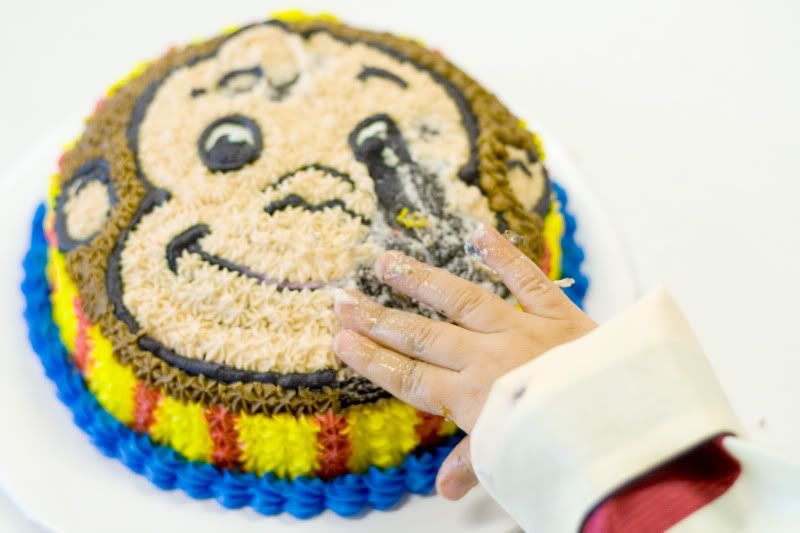 Jeremiah snuck (sneaked?) a bite of George after eating his piece of the truck cake...



I think he ate more of it than Joshua did but Joshua didn't mind...


He was more interested in the spool of thread...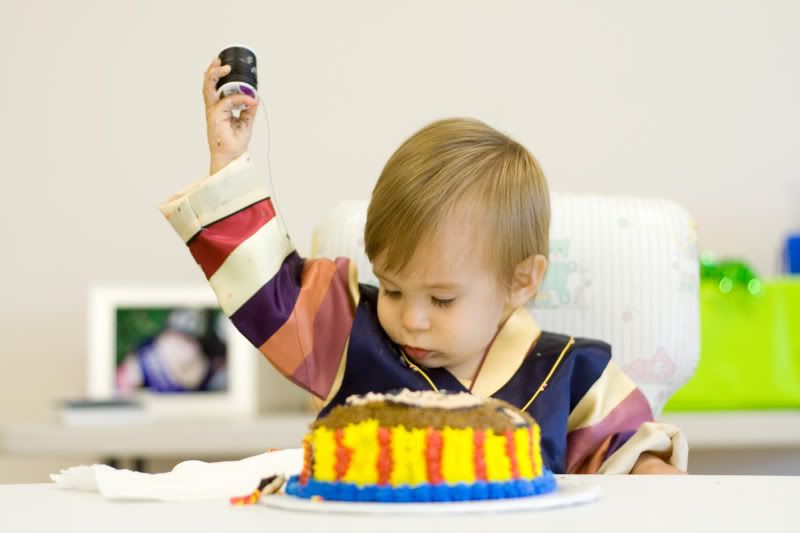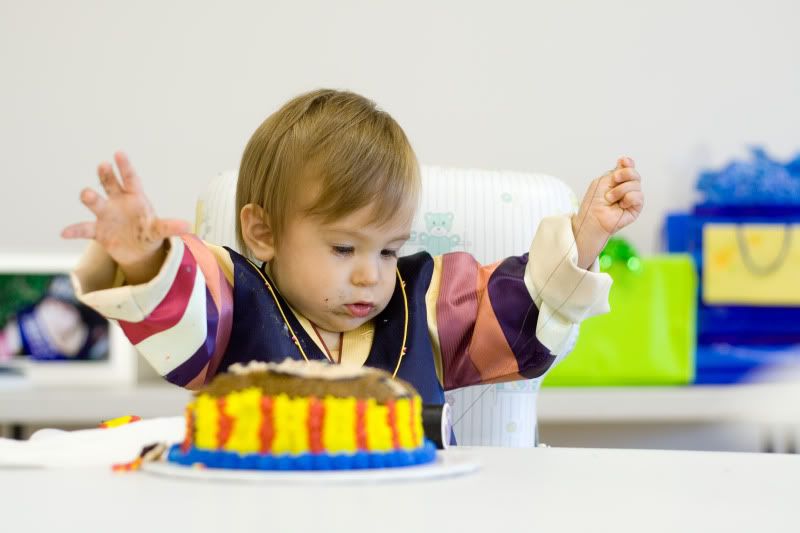 It was a fun time with friends and family. I can't believe the little guy is a year old already (although he seems to think he's going on 3 - Pffft!). Love you, Little Roo!