Impulsive and Sneaky Mommy...
I decided that the boys needed haircuts. All three of them - Jeremiah, Joshua and Daddy. Daddy and Jeremiah are easy - just run the clippers all over their head. I didn't think I was ready for Joshua to bear the baldish head but he definitely needed at least a trim. Why is it that I always think "Hmmm... surely I can do this." ????? So I gave it a whirl and decided that if it was THAT bad, I'd just give
Ginger
a call because that girl does wonders! It's not too bad but it's a bit choppy so I think she may need to come to his rescue soon. lol But here he is looking like the BIG BOY that he is!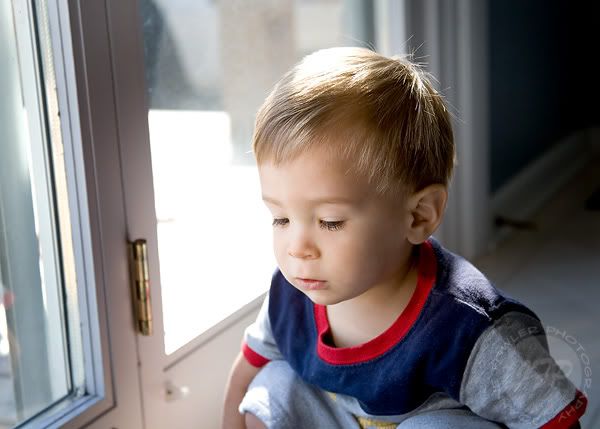 Jey got himself a buzz and we all celebrated his cooperation with some brownies laced with spinach and blueberries (naughty Mommy?). But he also got to pick out a box of legos. =)
I'm just happy the days of wrestling with a screaming, kicking kid is over - YAY!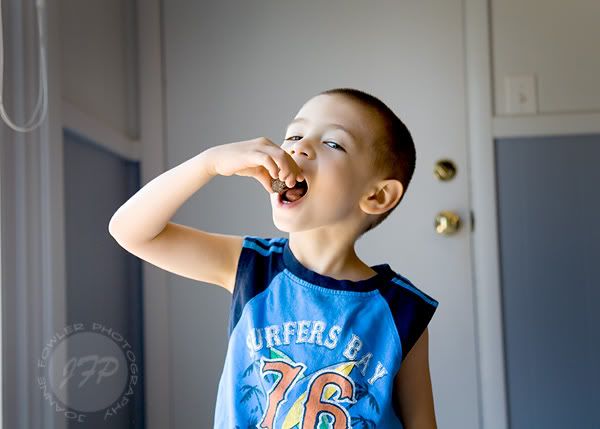 Yes, I said spinach and blueberries. You boil the raw spinach (about 3 cups) for about ten minutes then drain it. Add about 1 1/4 fresh blueberries, a teaspoon of lemon juice and a couple tablespoons or so of water to get a nice smooth puree. I drain out the pieces of blueberry skins if they are a bit chunky. I take a box of brownie mix and follow directions except I use 3/4 cups of the puree to replace all the water in the recipe and 1/2 the oil. The texture is a bit different than I'd like but the kids didn't know the difference and knowing all those healthy things were in there made me more than happy to offer seconds! I made them in a mini muffin tin and the texture was much better this time.
Roo likes them too...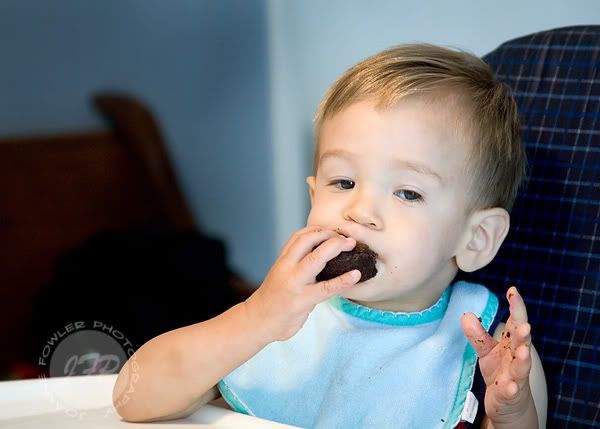 My house is a mess! We are planning a HUGE garage sale with a couple other families August 1st. Lots of baby stuff (pink and blue!), kids clothes and a TON of toys. We have our garage loaded up as we clear our attic and rooms but there is still a lot of junk in our house! I think I have more weeding to do in each room - especially the boys room. I will be happy to have less around here to clean up! YAY!