Pirate Pool Party...
This is probably one of those images he'll hate me for one day. But he's the one who dressed up with the pirate gear, posed like this and pulled his shorts up so high! lol
He's making his "ARGH!" face...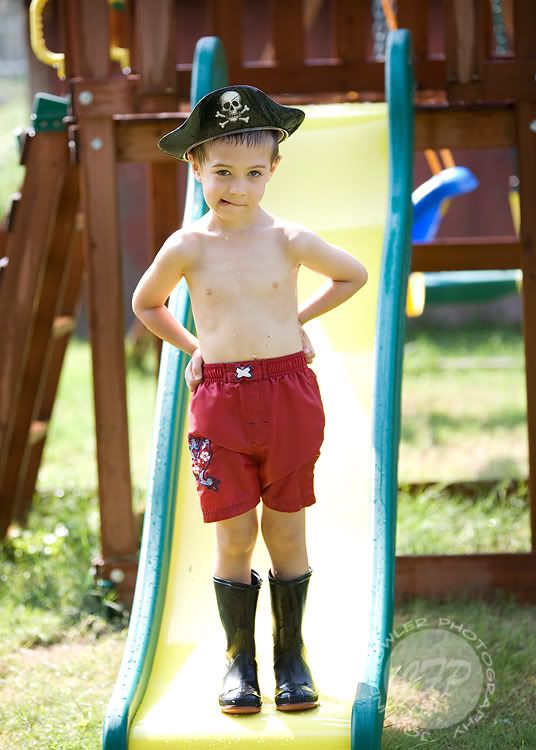 He though it would be funny to fill up the dump truck...



... then sit in it...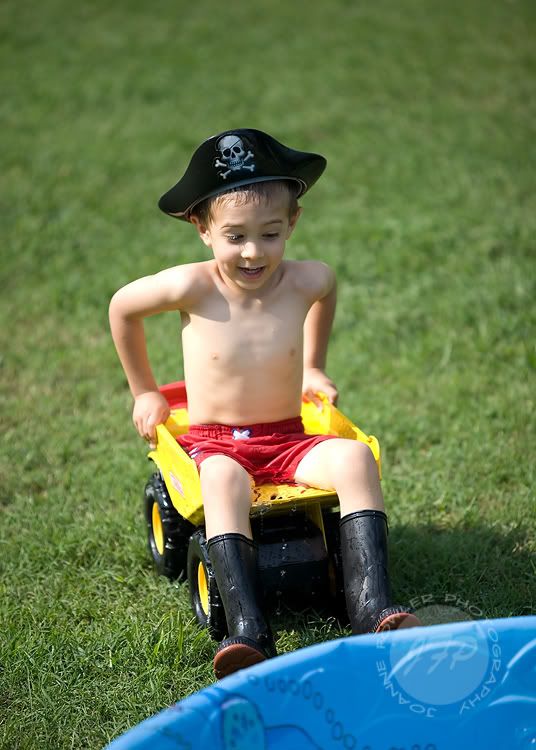 He had so much fun with his little friend just splashing each other...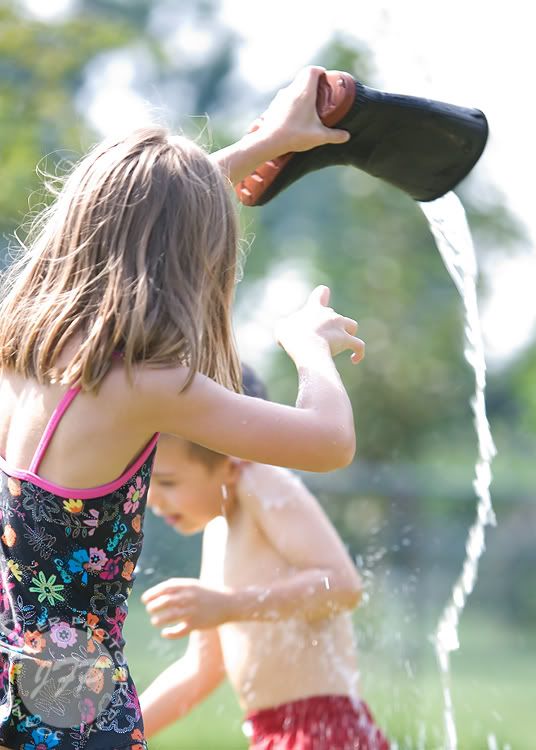 She discovered a hole in his boot! lol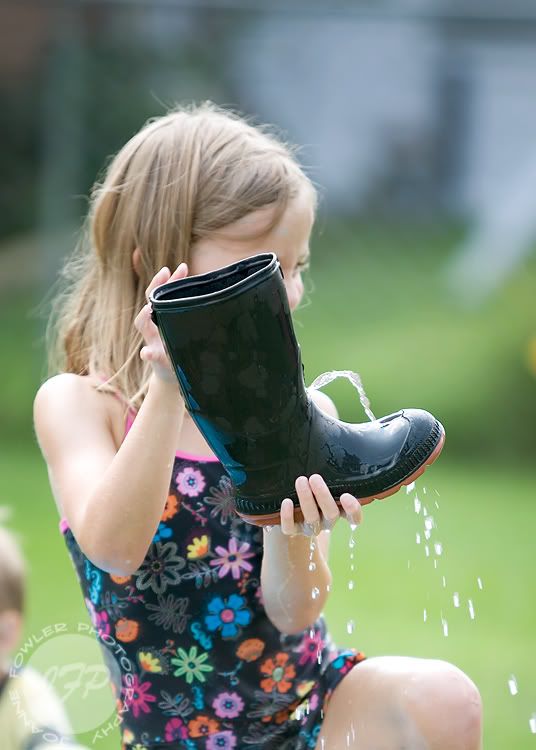 So he put them back on and kept filling it with water...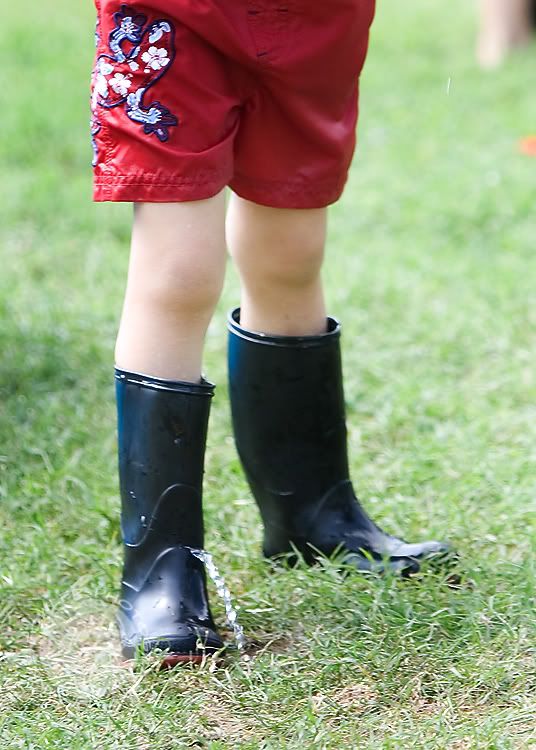 And that is how you have a pirate pool party!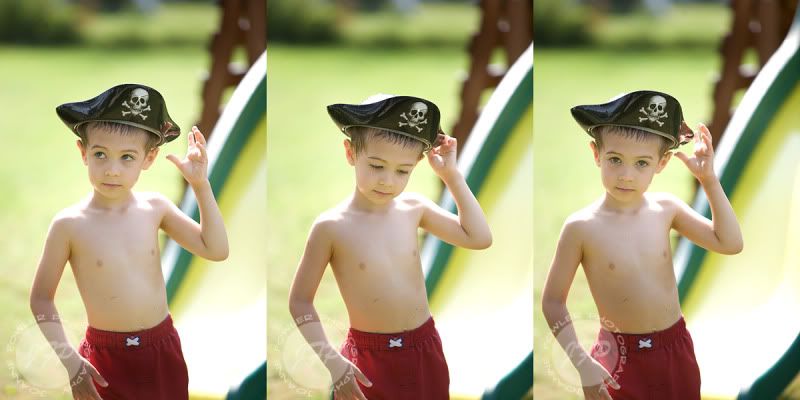 {Mommy Moment}

Jeremiah tripped and fell on the concrete one day and instead of crying out and running to mommy, he went to stand against the wall in a corner and pretended to pull out a cell phone. He was overheard to say into the phone: "God, I fell. Did you see me fall down? Why didn't you help me? Will you make it all better? Ok. Thank You. Bye."
*sweetness*