Katie & Jason: Married!
You might remember Katie from her Bridal Portraits taken in October (CLICK HERE to see them). She was even more stunning on her wedding day this past weekend...

Although it wasn't a Christmas wedding, you couldn't deny the magical time of year and Katie added some details to incorporate the season into her special day...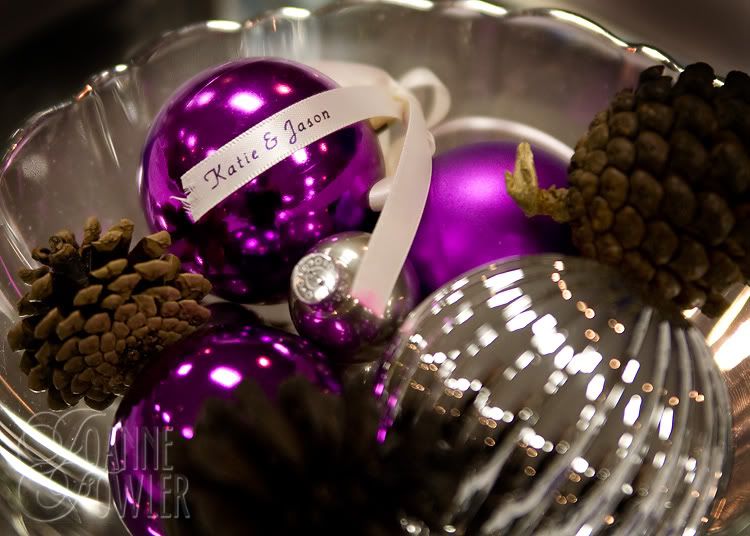 Her mother made her garter and also made the ring pillow to match, isn't this gorgeous?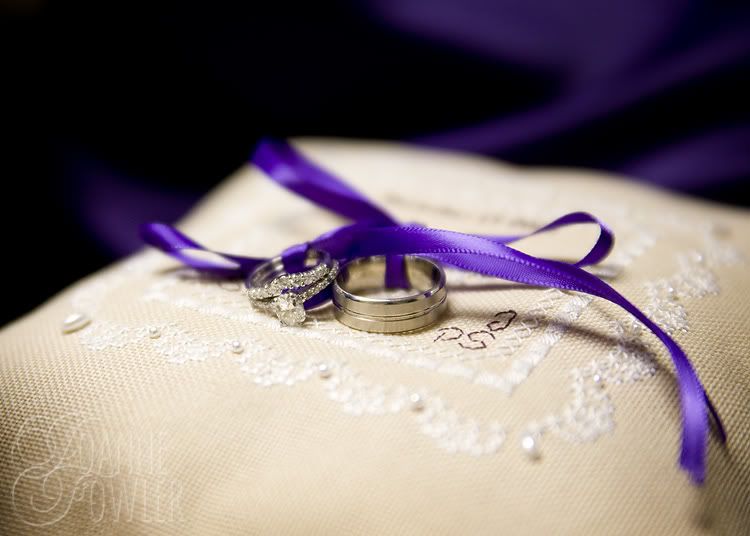 Katie's "Something Old" was from her mother and she attached it to her bouquet...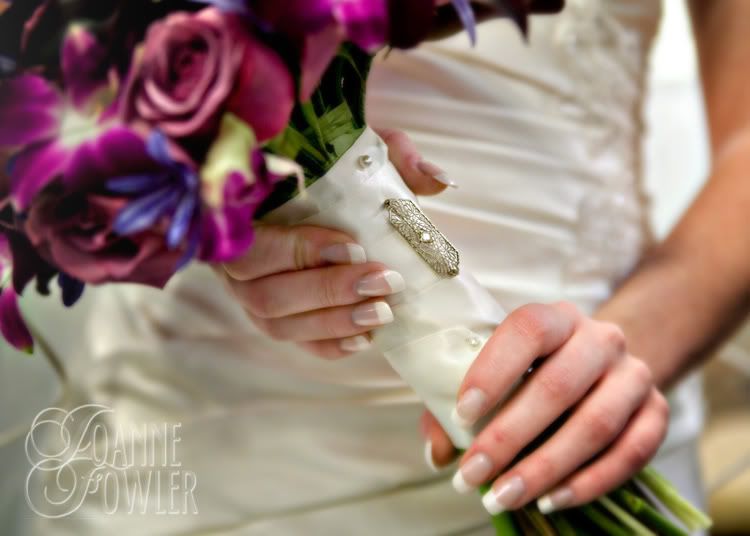 I love the Groom's expression as he sees his bride for the first time...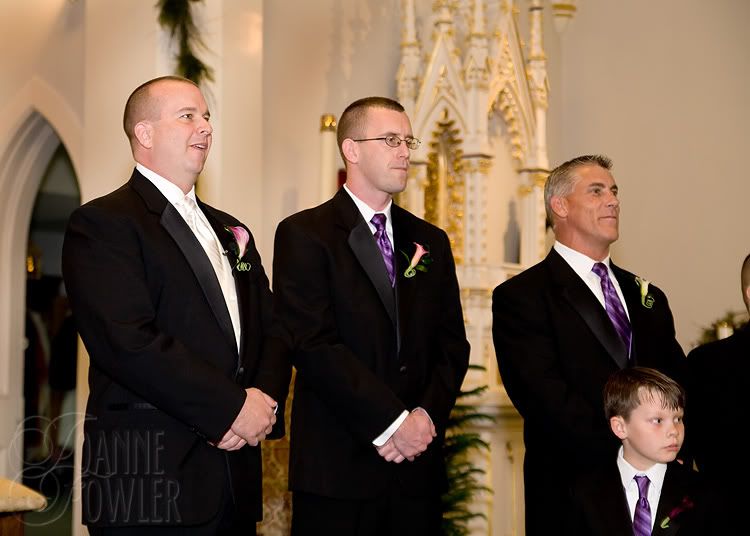 His adoration didn't end there, he was beaming throughout the entire ceremony...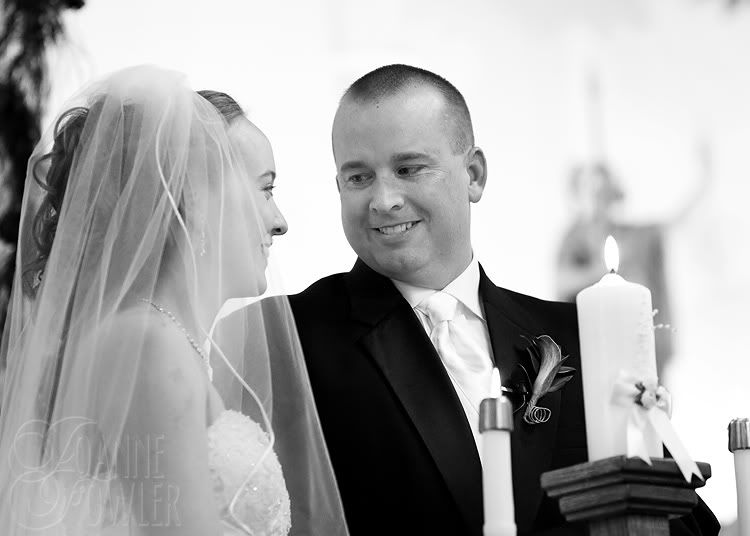 They were married in the recently remodeled Saints Joseph and Paul...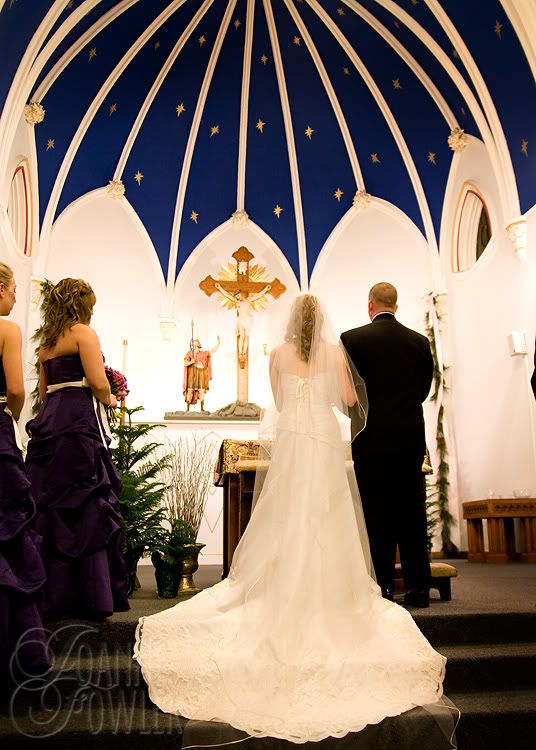 For Katie...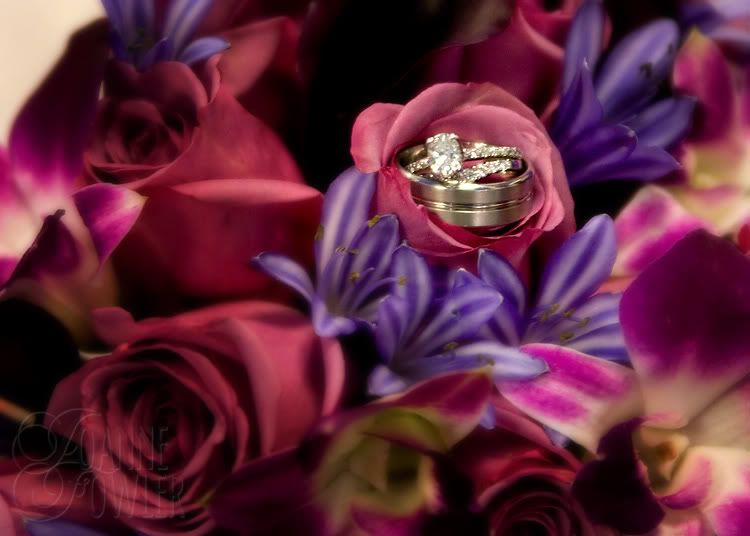 Once again I have to say that my Brides are always especially stunning...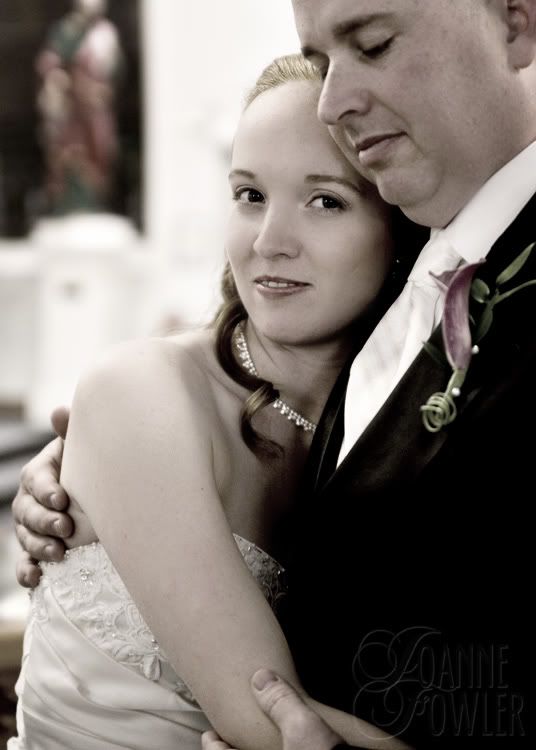 Katie & Jason... Many blessings to you two as you begin your life as one. Your wedding couldn't have been more beautiful - a reflection of your hearts and of your families. I hope you enjoy this little sneak peek and have a great time soaking up warm sunshine on your honeymoon!
xoxo