Sweet Dreams...
Joshua is so wonderfully calm when he's asleep. So different from the usual tornado he is the rest of the day! I just wanted to capture a moment of his day that makes me smile. When he's ready for his nap, he snags one last snuggled as I lay him in the crib then he asks for a ball and when I turn to get it, he gets the biggest goofy grin on his face and goos some joyful babble. It's so cute to me how he can be all boy and still a sweet little baby all in one...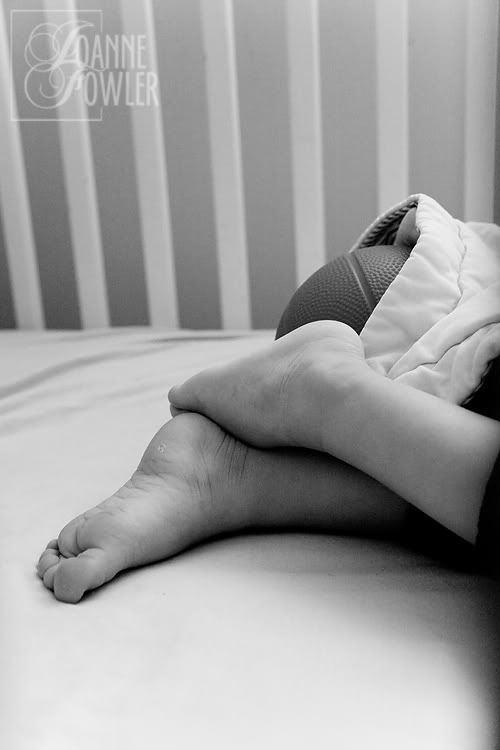 So adorable how he likes to have his balls as well as his animals in his bed to go to sleep!



We thought he might be in a big boy bed by this age but we are still leary of his escaping and monkey climbing antics! We are afraid to wake up one morning and find him atop the closet shelves after rearranging the furniture in his room! YIKES! And especially since he's so good at opening doors and getting out of the house on his own, we are thankful for all the velcro and the zipper on his crib tent!