Kindergarten Graduate...
Yes, I know I'm very behind on posting things... it's been super busy around here!!!

Here are a few snapshots of Jeremiah from his Kindergarten Graduation. It was so sweet! Way to Go, Big Boy! He wasn't all that interested until I told him he was going to be in a big show and the cap and gown were his costume. It worked! haha! I just can't get over how fast he is growing. He's doing so great and learning so much. We are awfully proud of this little monkey!

He stood up there like a little man...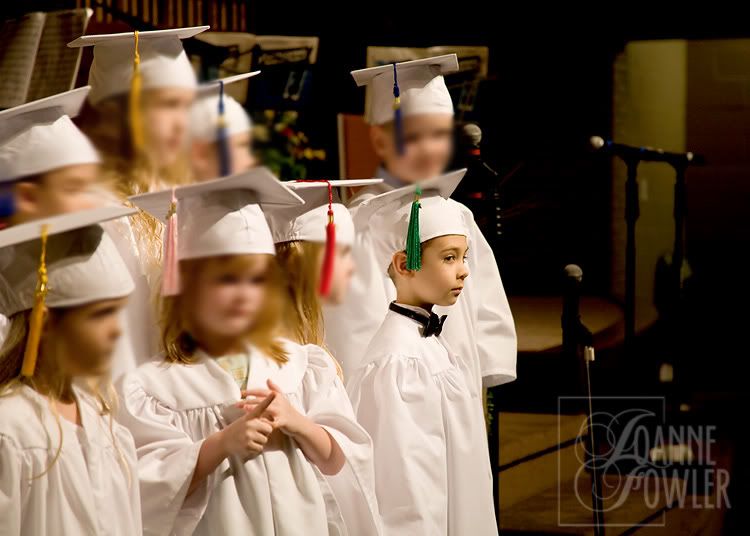 (Don't mind the smudged faces of the other kids, I didn't want to post other kids here)

He sang so big and loud. And very demonstrative, of course!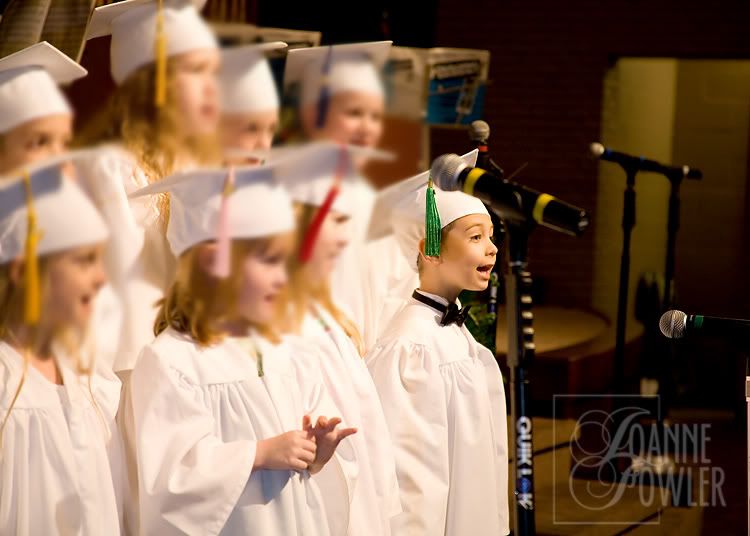 Quick shot of the family (we are looking mighty rough here!)...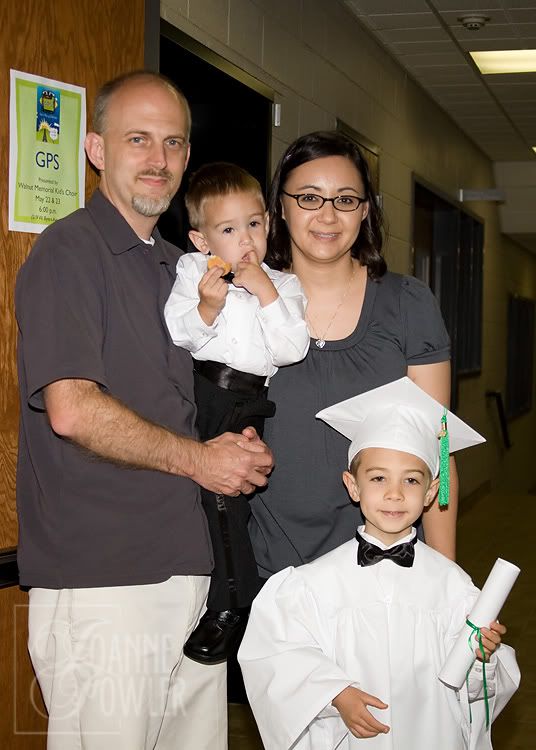 Congratulations, Jey! We are so proud of you!!!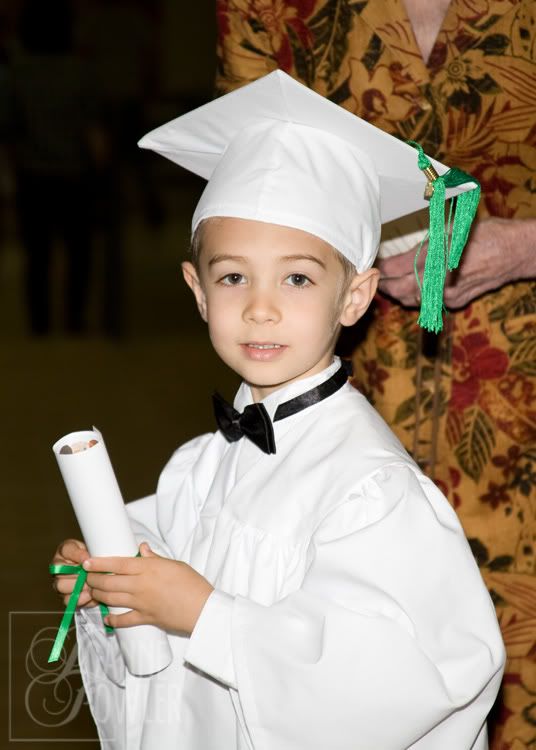 Here is my fave pic of the day...