Extra Fancy Dancing Clothes...
***In case you are new to my insane life, "dancing clothes" are what my son calls suits and other dressy clothes!***

It was a quick session that took all of 15 minutes from start to finish - not kidding! My mom bought the boys tuxedos a while back and I had yet to do the big photo shoot. It's not easy getting them to cooperate at the same time! But we decided to do it while my mom was here (yes, last month!). We dressed them up, threw up a backdrop and had one of the quickest photo sessions ever!

Be warned, there are a TON of images in this post! I weeded them down as much as I could bear to and then some I really loved in color as well as B&W... so I'm dumping them all here for you to see how a 15 minute session with two dressed up monkeys, a tiny box of Nerds candy, and one Grandma goes!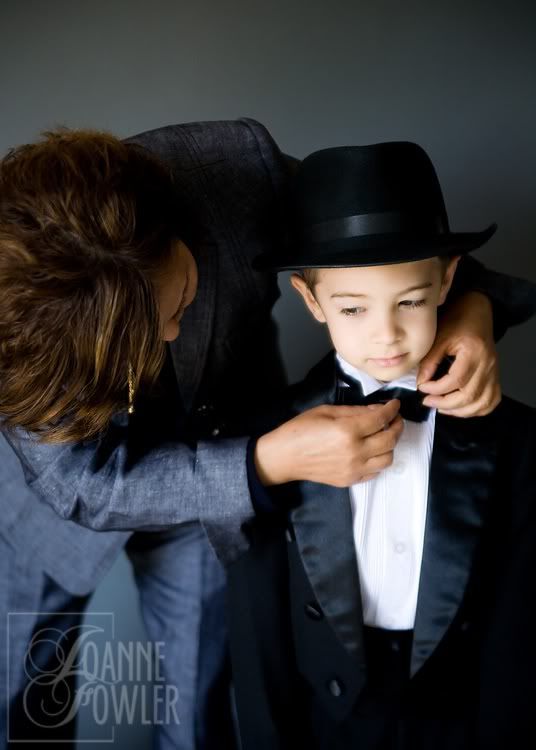 One of my Faves: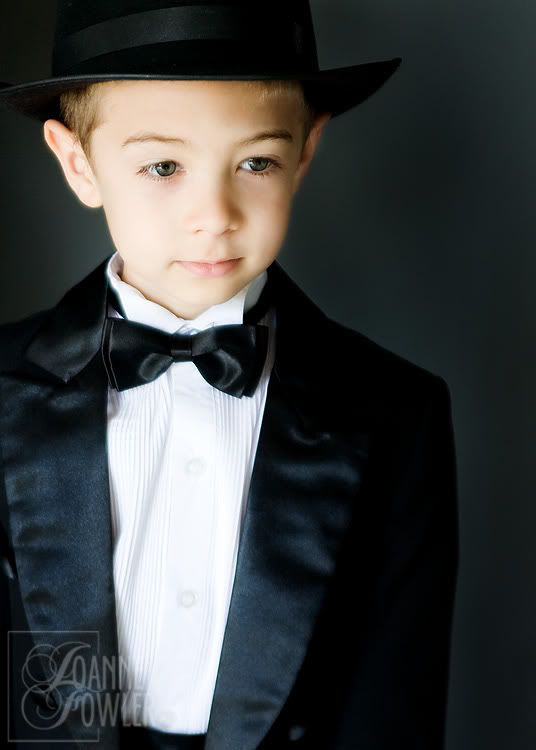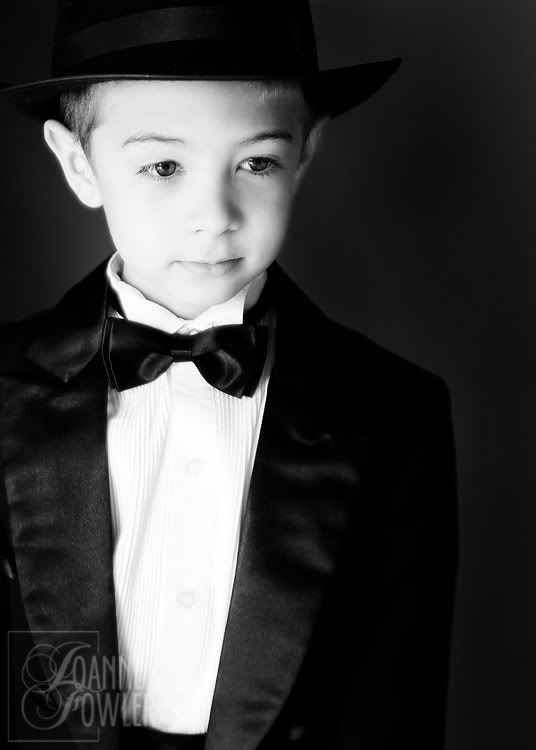 Jeremiah looks like a Gangster. He didn't want a top hat, he wanted a fedora!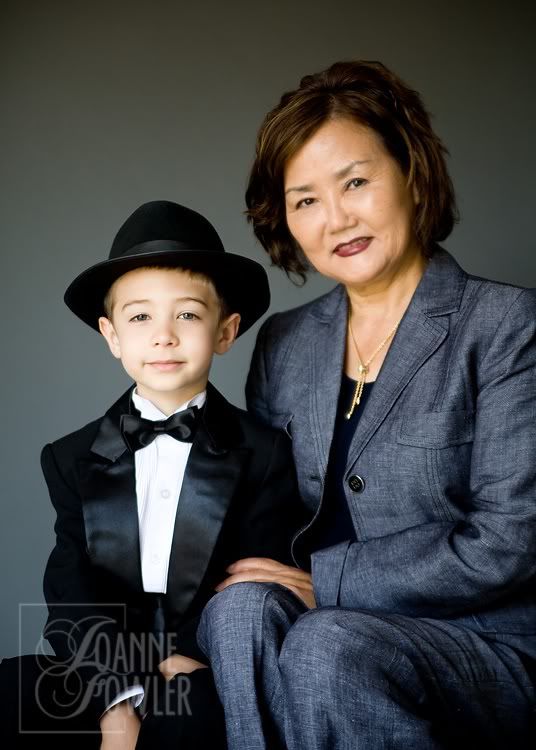 These two are silly when they get together! I crack up at how they make the same faces!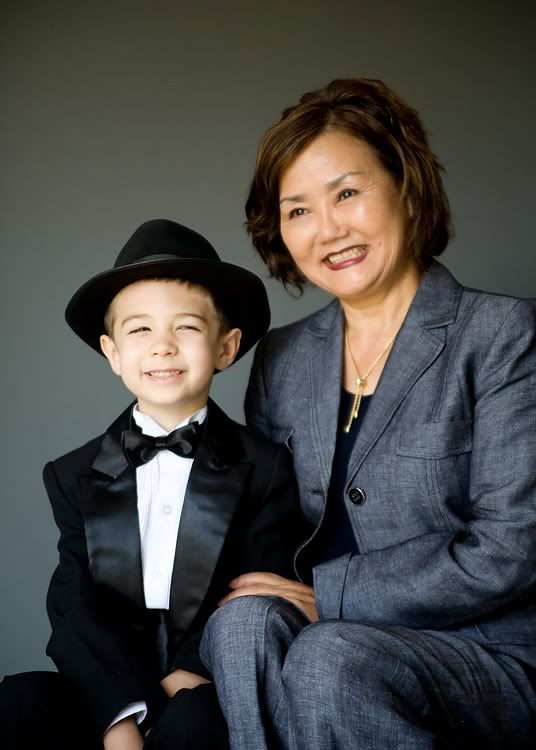 Jey loves his Halmoni!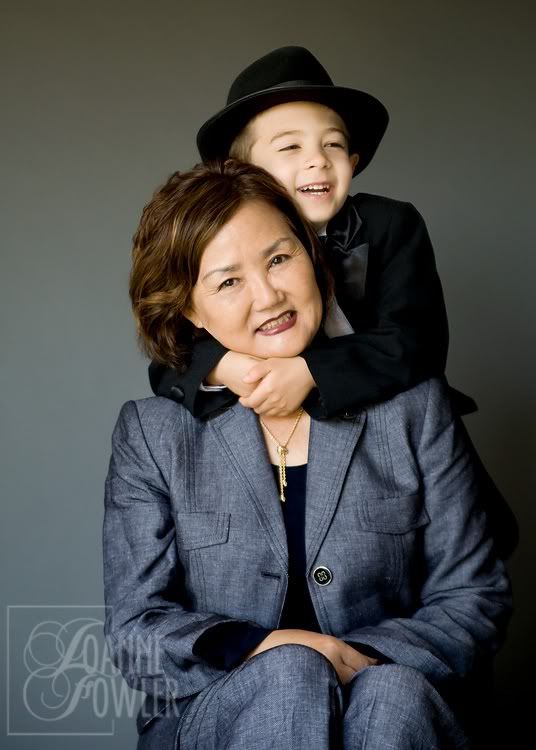 More silliness as we try to get Joshua to participate... then he ends up being the only sane-looking one of the bunch!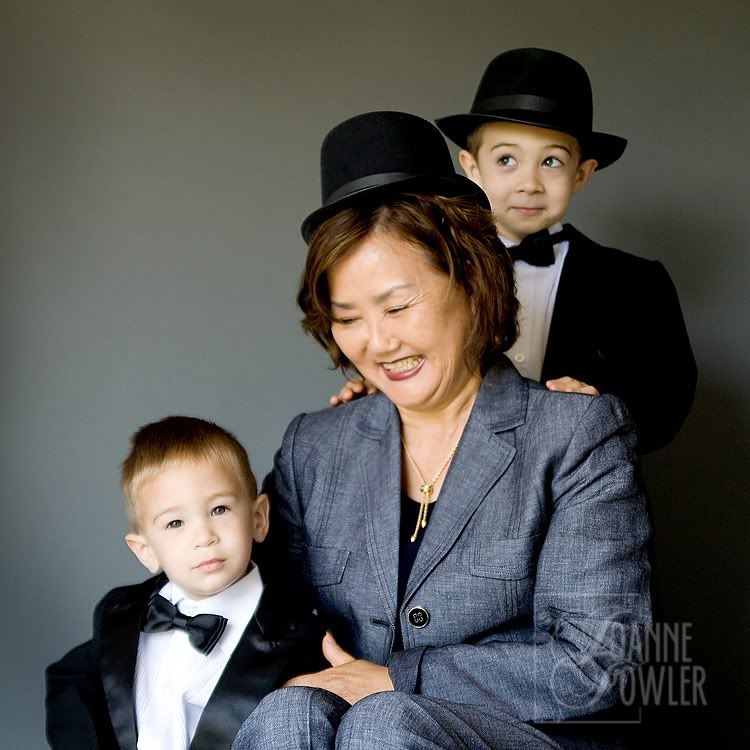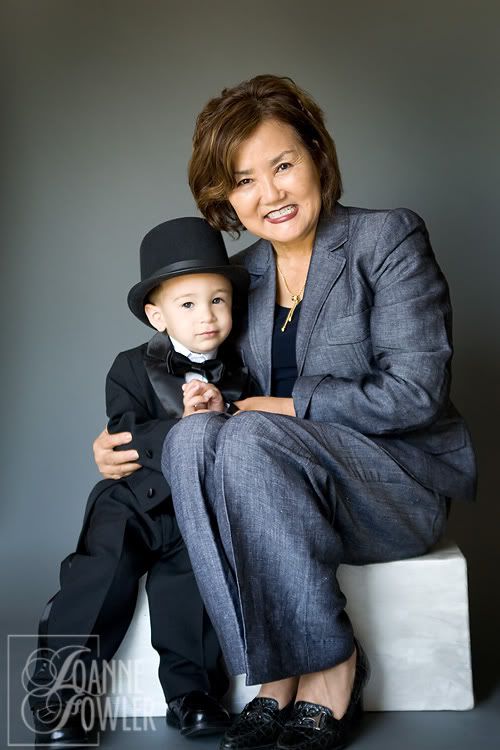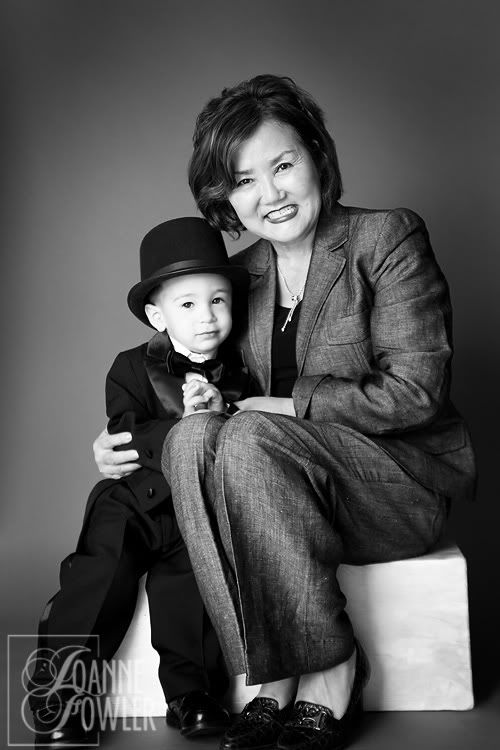 Back to the ganster look. I'm having visions of The Godfather movies. Not sure about where this shoot is now going...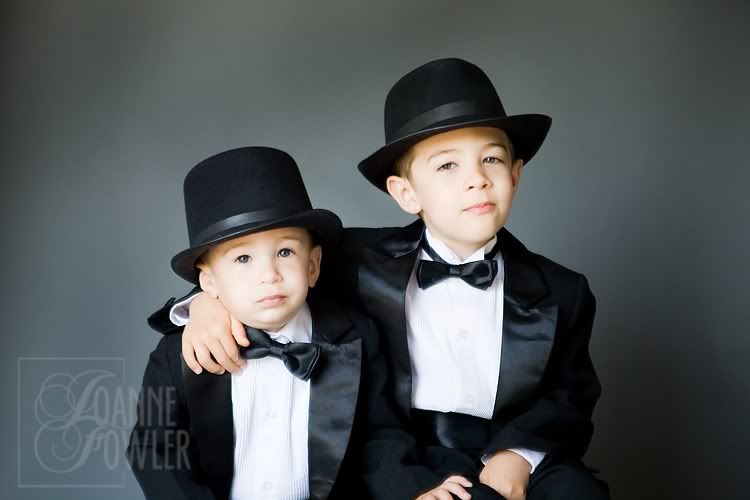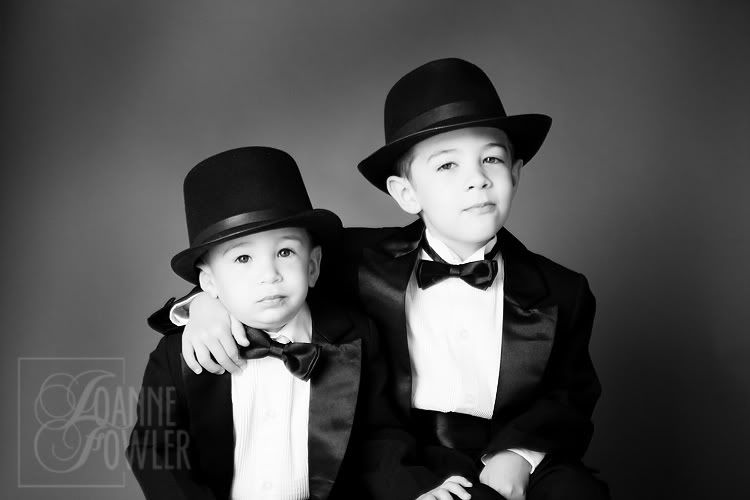 Stinkers...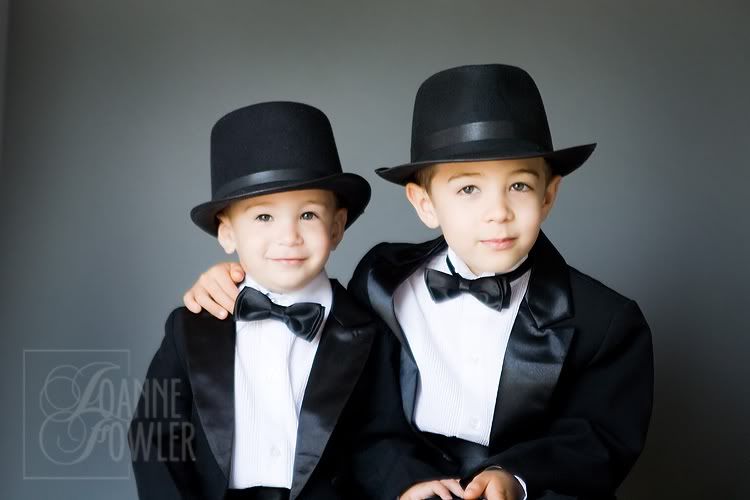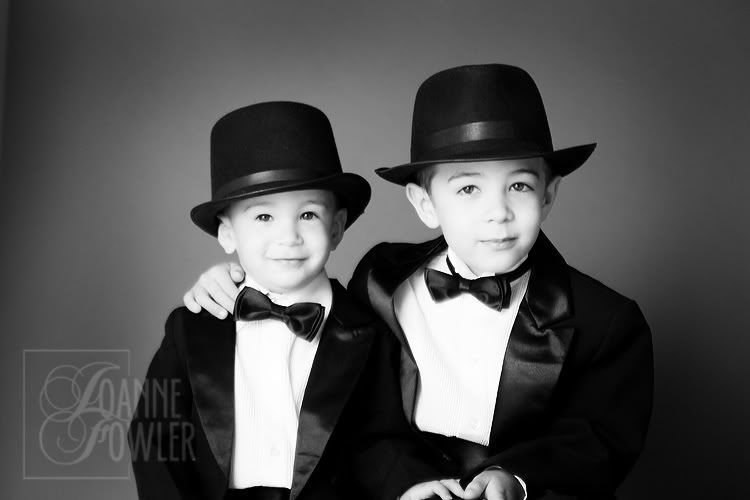 Joshua looks like a baby Charlie Chaplin...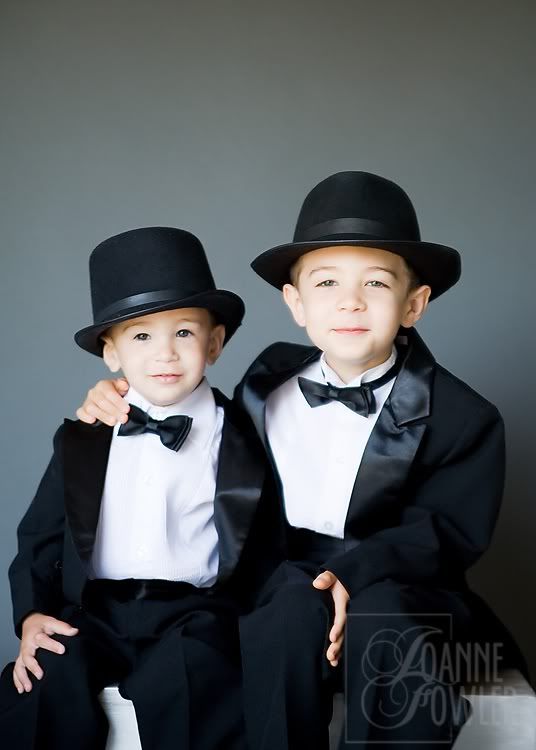 The Godfather is not happy?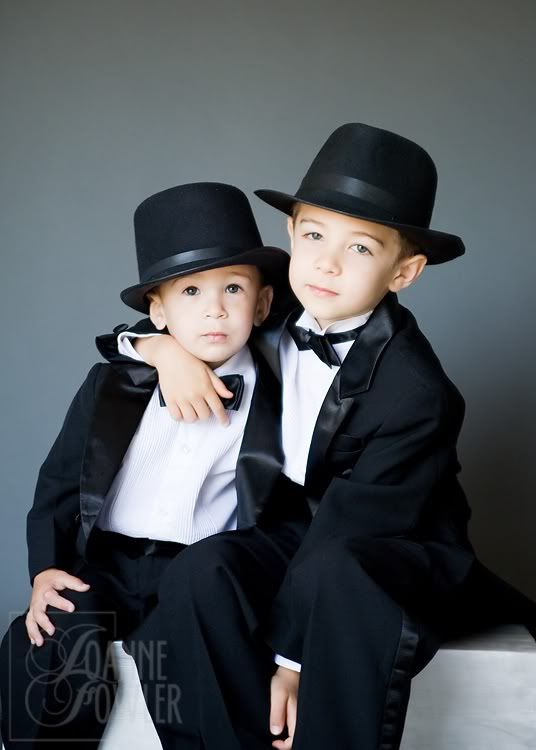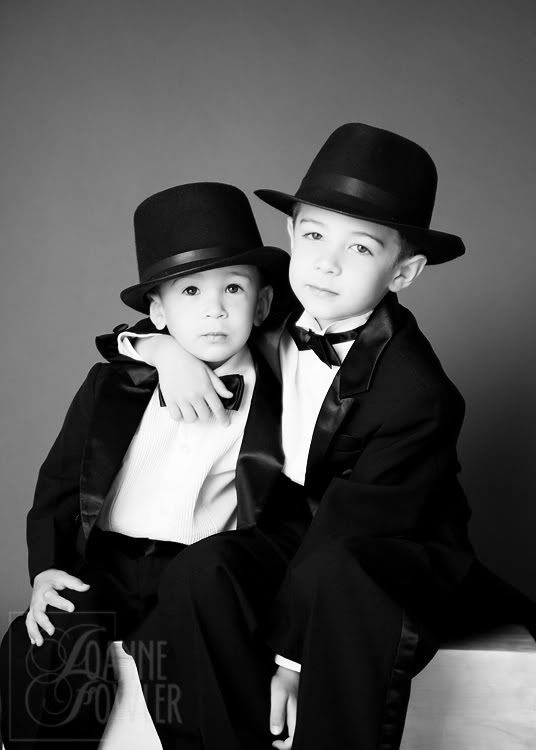 Ah, my silly monkeys are back!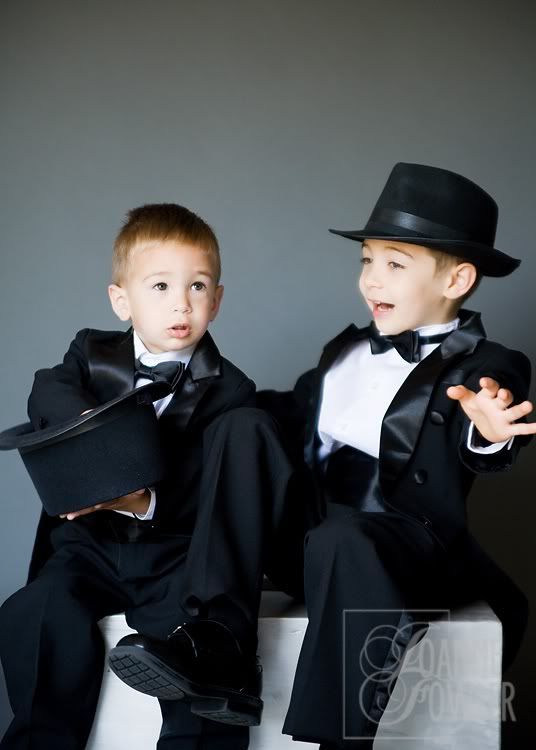 My little Penguin...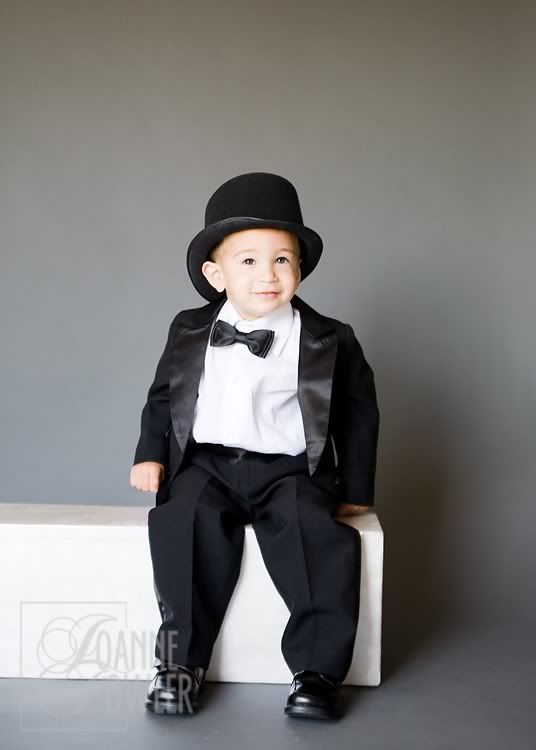 Sweet little cutie...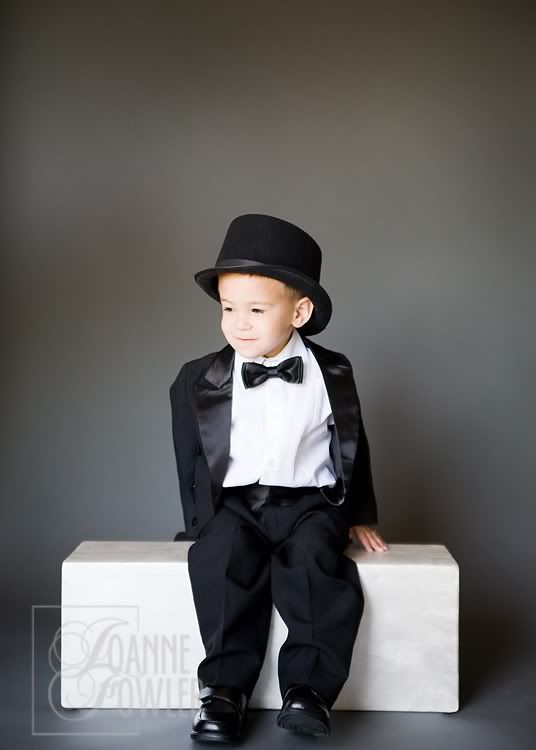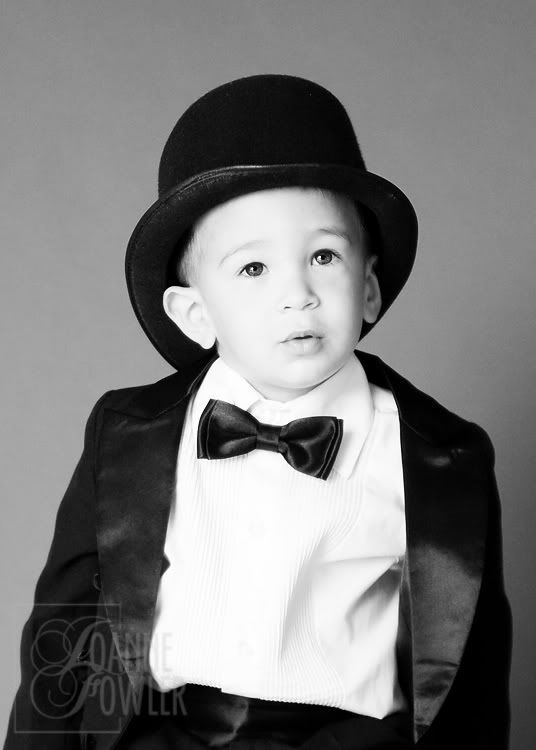 My big boy...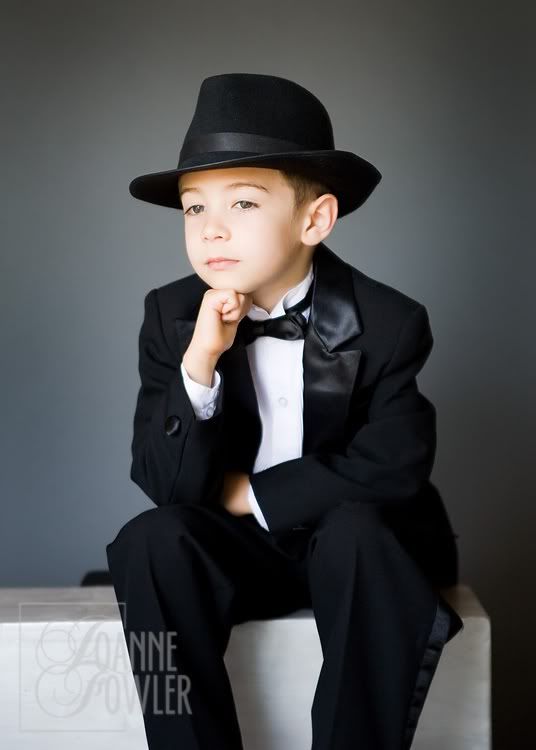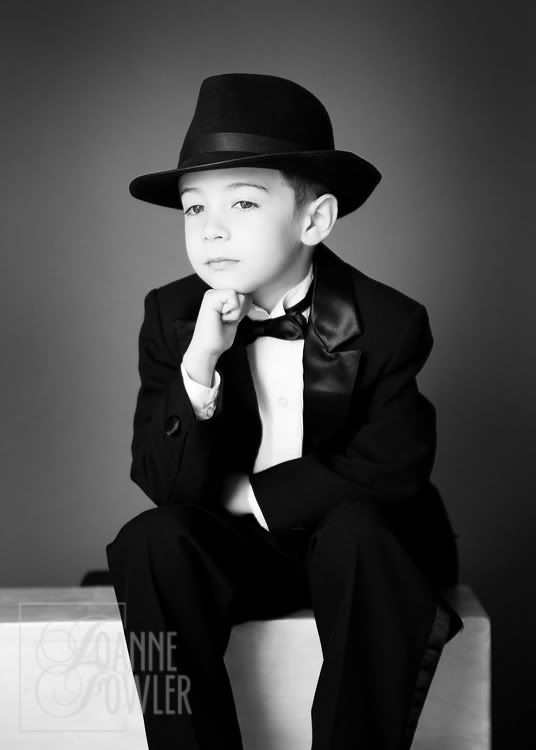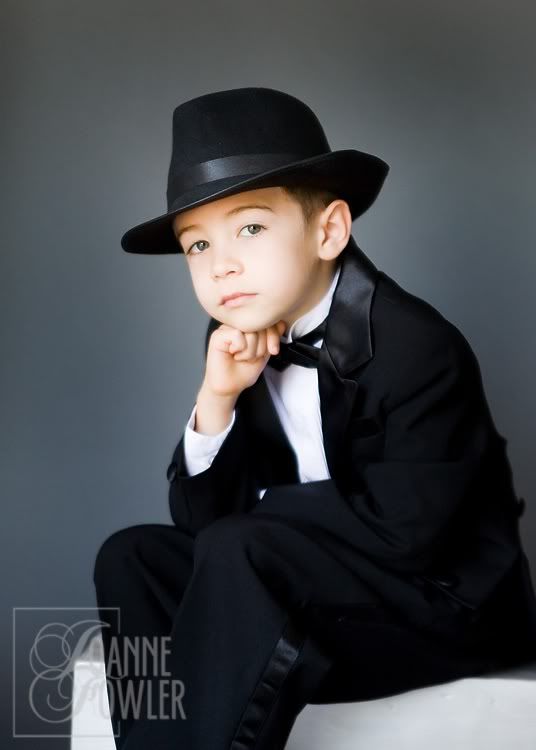 My other fave from the session...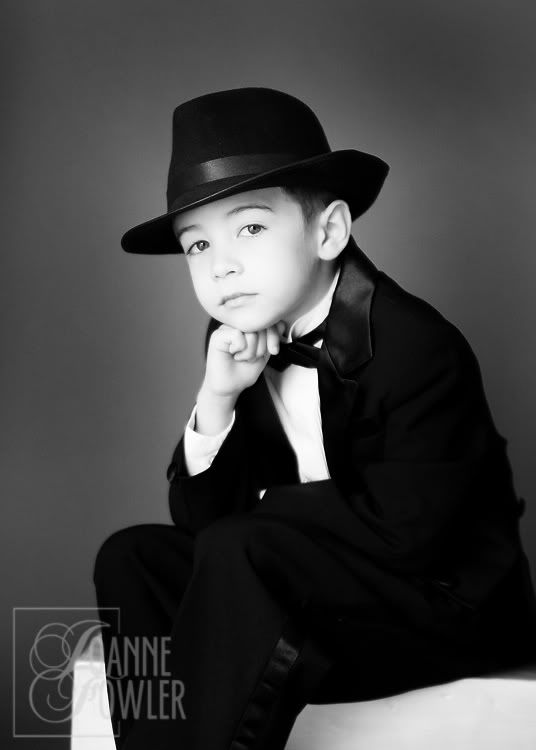 Dear boys, thanks for giving 15 minutes of your precious time to capture these for Halmoni. I know she'll check the blog 100 times today just to see your cute little faces and make silly noises at the monitor. Just know your 15 minutes has brought endless joy to another. Now go clean your room. Love, Mommy