Summer Days...
They boys were so excited to get the pool up. It's been crazy hot out and we decided to just do it. These pics were taken over a month ago but they are still fun and joining the ol' blog roll.

Joshua loves baths and was super thrilled about it...



We hooked the hose up to the water heater to get some warmer water in the pool so we didn't have little icicles for children. Joshua was a little impatient with Daddy filing up the pool...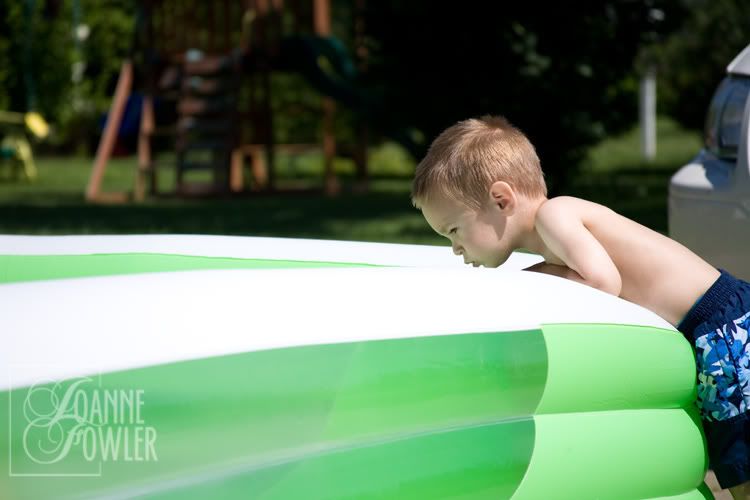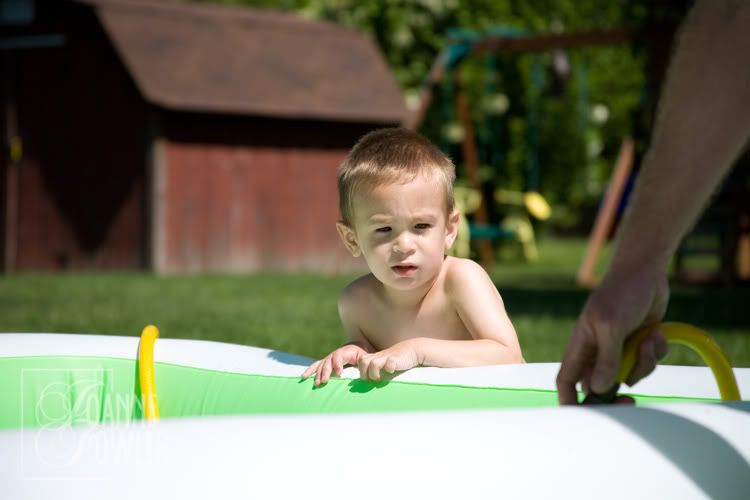 So I tried to entertain him with a wish stick. Here he is attempting to blow it out...



He cried when I first put him in but soon got very giddy...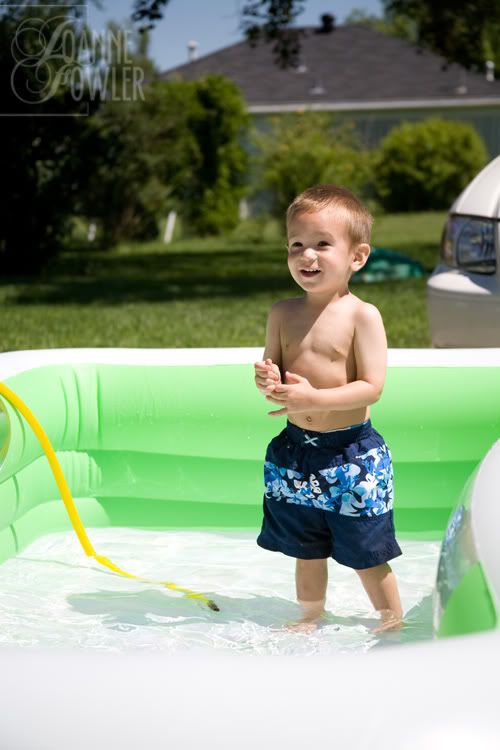 Jeremiah the Control Freak had to man the hose...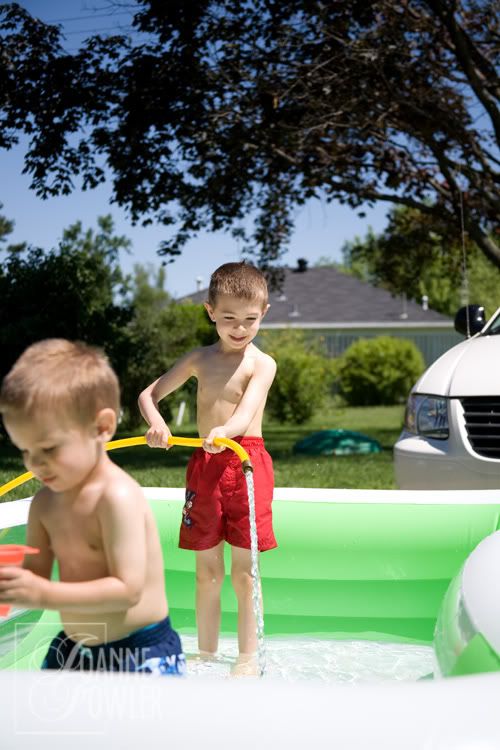 Joshua thought it was the best thing ever even if Jeremiah turned the hose of cold water on him...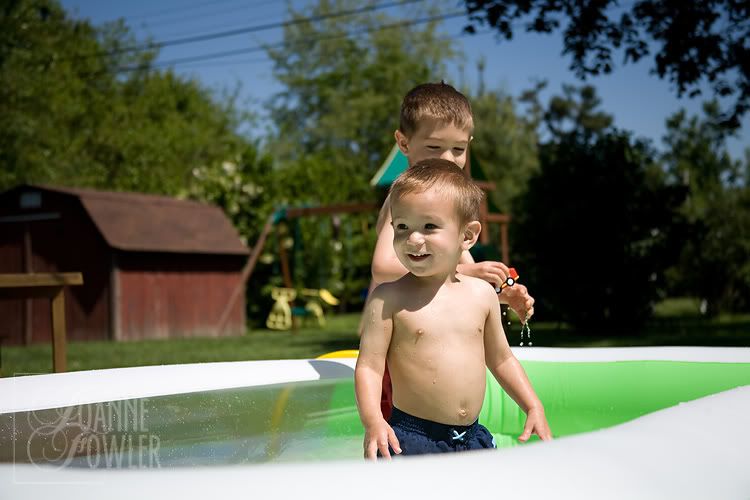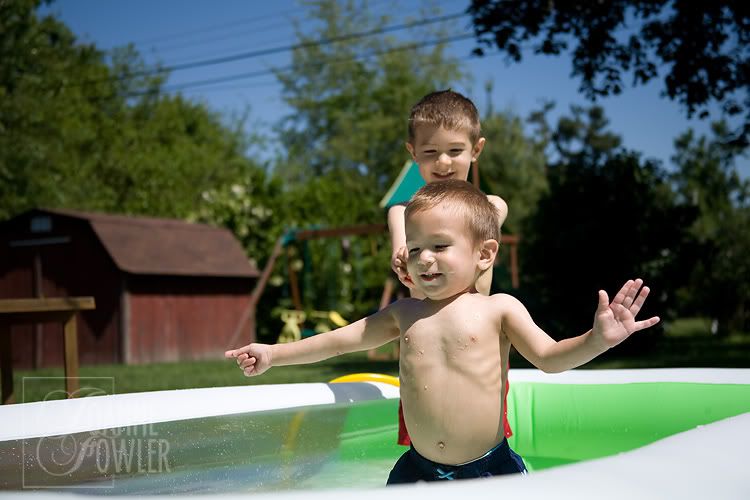 A good time was had by all. We love summer!