Welcome Baby Aiden!
I am so thrilled to meet this little man yesterday! We have been waiting! What a blessing!!!
Mommy did fabulous, even though she had to get a C-section. Praise the Lord, God was taking care of them! It doesn't look like Aiden would have arrived as healthy any other way. But he's here and he's just PERFECT!!! And he is not helping my baby want! But at least I can live vicariously through my BFF Lindsey!

So here he is, all 6lbs and 19 inches of wiggly baby boy!

Hanging out in the nursery, trying to warm up so he can see mommy and daddy!
Josh said he screamed and wiggled like crazy. He's a busy boy right out of the womb!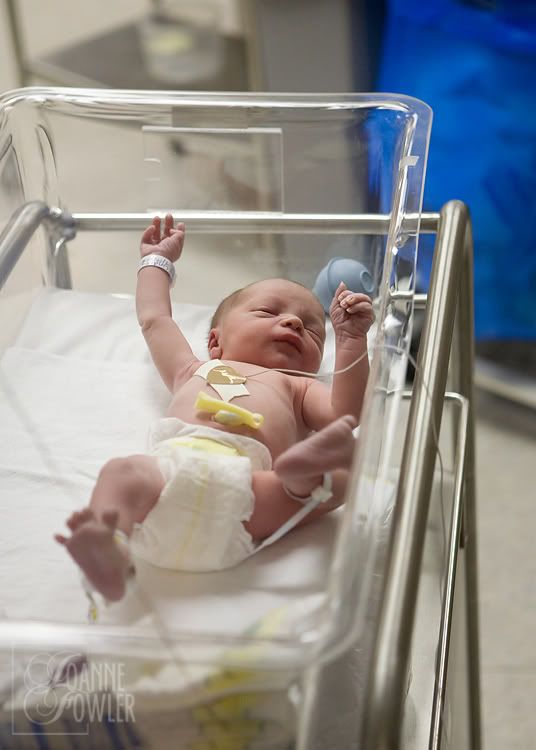 "Mommy, I'm hungry!" I think he looks like Lindsey. But babies change everyday!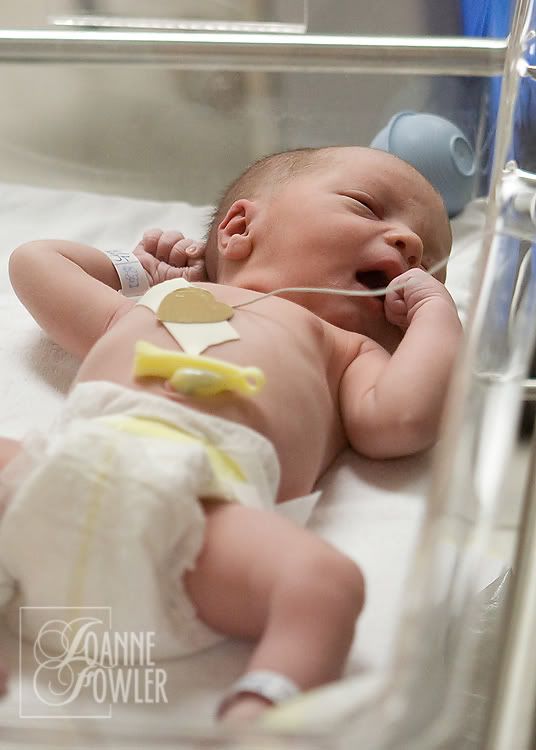 First time Mommy gets to hold him and really take him all in... (Lindsey, you are just beautiful!)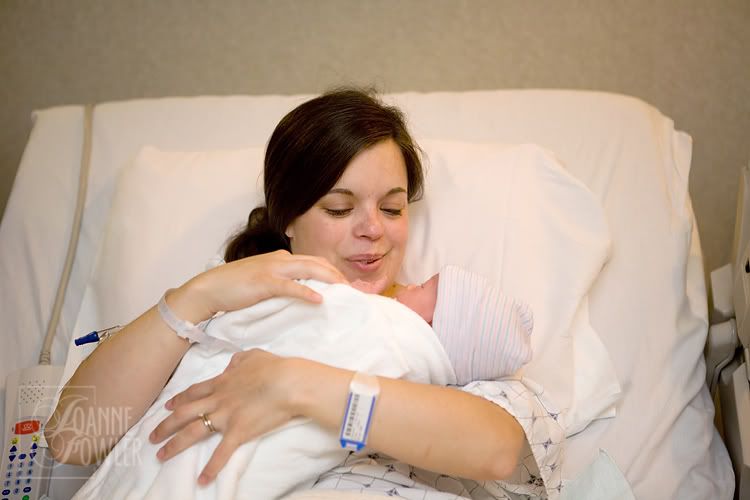 *Swoon* He was so happy to just be in mommy's arms...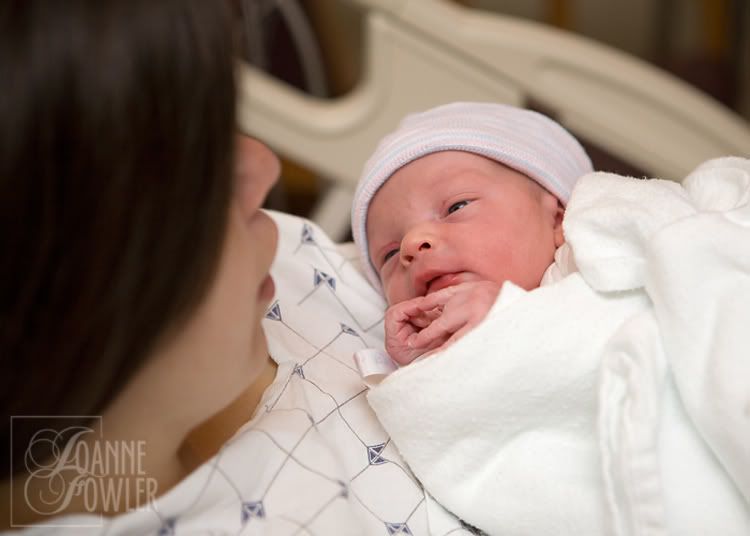 BIG BROTHER Isaiah gets to see Aiden up close for the first time with the help of Grandpa...
(Love his expression!!!)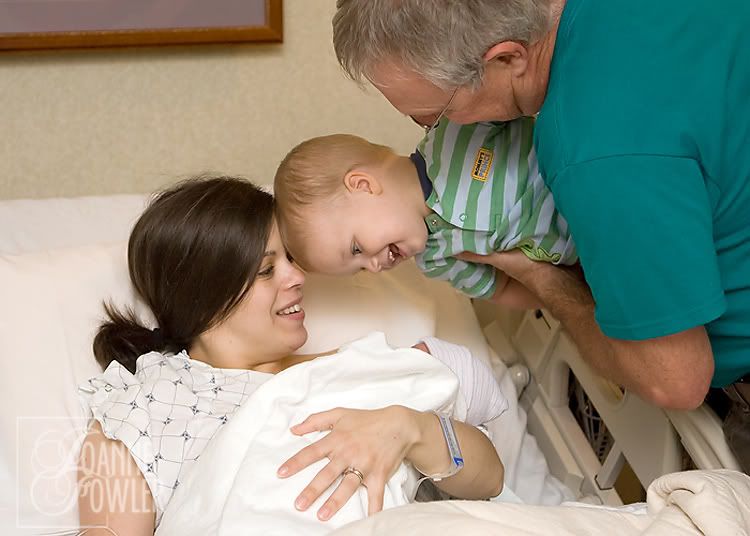 Family of Four pic! They look so proud! What a gorgeous family! Congrats!!!!!!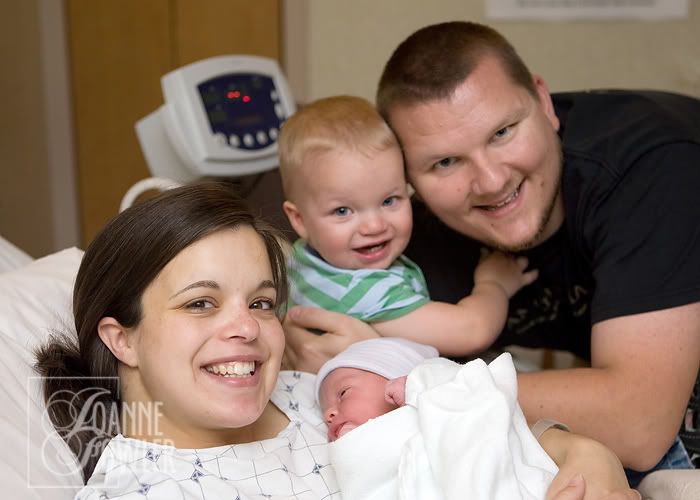 xoxo