Little Mister...
I didn't know what Joshua would do if I put a tie on him. Jeremiah loves it but Joshua is always a whole different breed. Turns out, he really didn't mind it. He didn't try to rip it off or fuss at me... just adjusted it if it moved out of place. He was so cute I had to attempt to capture him before we left for church. That didn't happen so I tried again once we got home...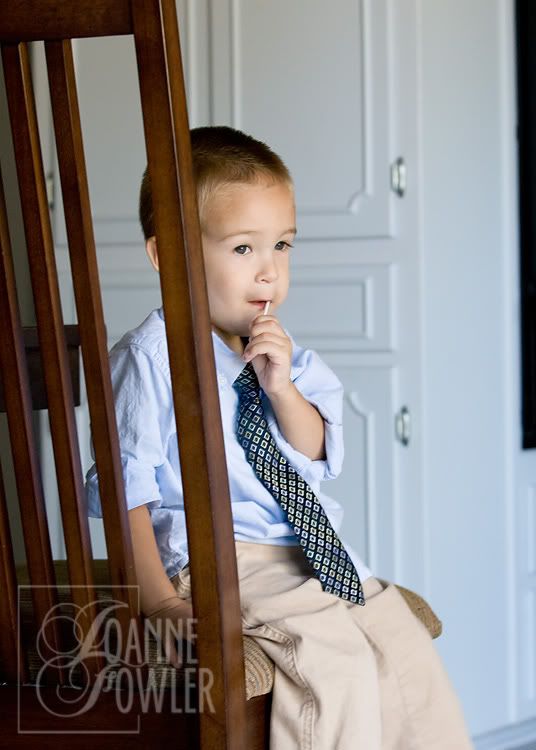 There were so many adorable faces out of him while I shot these pics but I'll spare you and put a few here in a little collage of sorts. My Stinker Roo in a nutshell...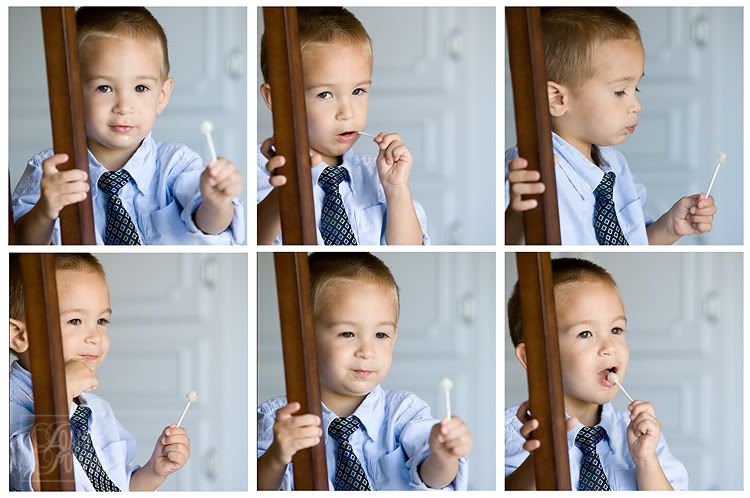 Before we left for church he did let me chase him around the yard. But we were starting to run late and he wasn't all that into picture taking. But compared to the treehouse, I can't blame him...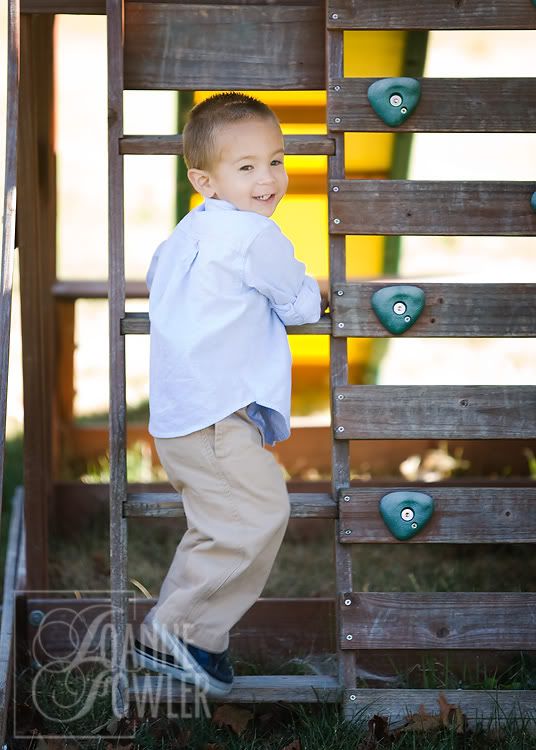 Love you, little man!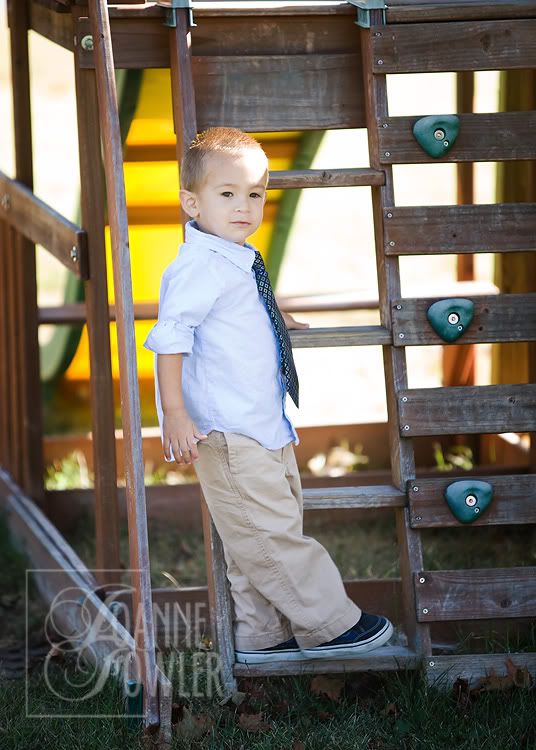 Dear Mom,
Yes, I do plan on posting pics from our trip to Salt Lake City soon. I have a bad problem with things being together and am still getting ALL the pics together at the same time before posting any. SOON! Hang in there!!!!!
Love, Me.