Sum-Sum-Summertime...
Just some random shots of my little guy enjoying some afternoon sun at the sandbox...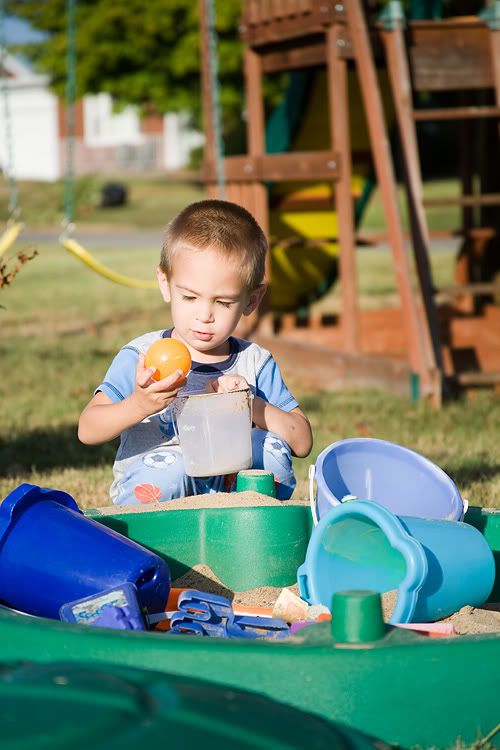 Yes, he's in his jammies. It was a PJ day. Don't judge. :)

Shot him from different directions. Backlit...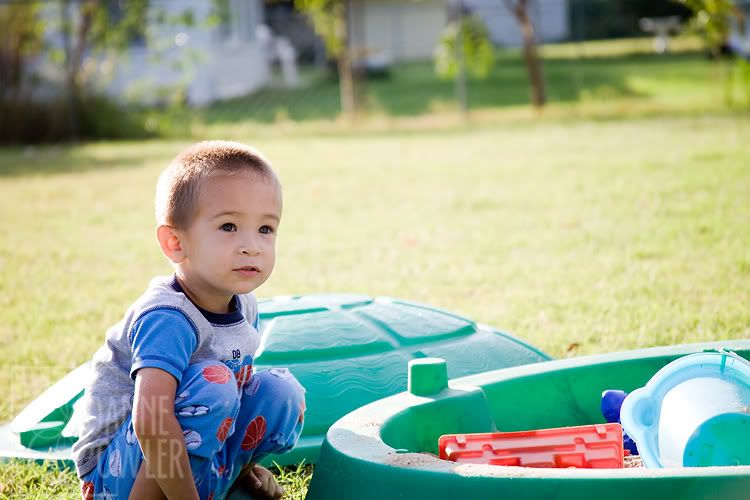 Full Sun...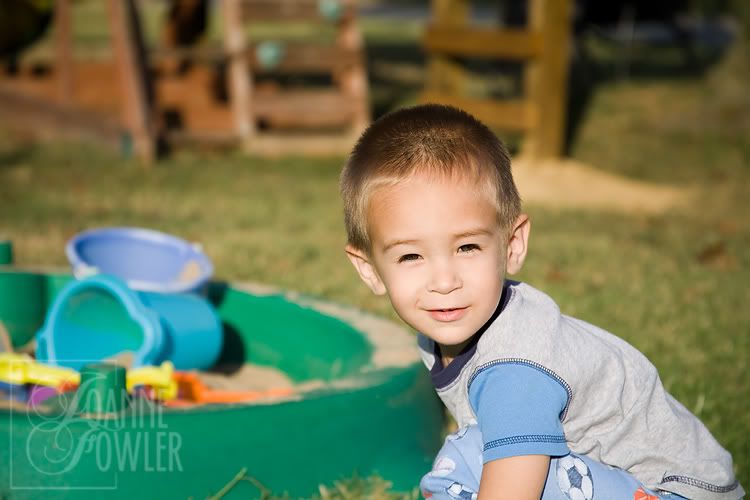 They each give a different feel to the image, don't you think? My fave: sun flare...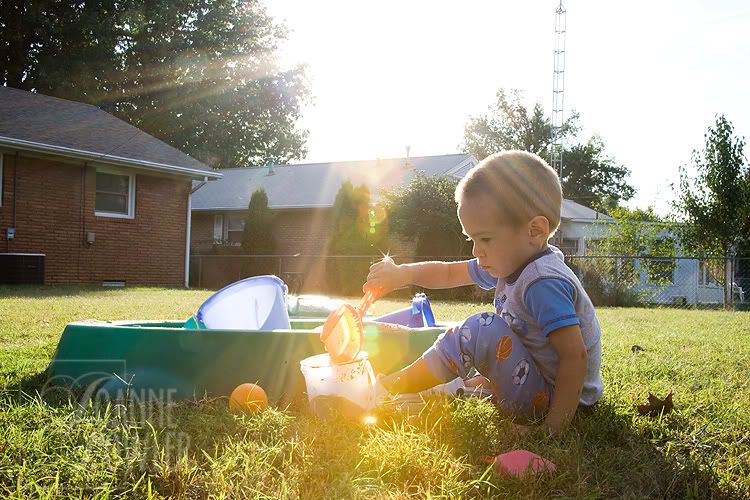 We love summer but we are also thankful for the cooler weather! This summer was pretty sweltering. I am a fan of heat but not a fan of humidity. Not at all. Not one bit. Bring me 100 degrees as long as there is no humidity and I'll will be just fine! Makes me miss Southern California a bit. But not enough to move back. Just wait for fall here in KY! So worth the smothering heat of summer and frosty freezing of winter!