Three Things...
There are two subjects that are never at risk of neglect around here. Three if I can be totally honest.

I love math. Maybe because it comes fairly easy to me? Maybe because it just makes sense to me? Maybe because the hard fast rules stay the hard fast rules? I get frustrated with English and all the rules that have a million exceptions. And then History... Ugh. It's just too much to remember that I have never used. I am not a good advocate for these subjects. Jeremiah seems to take after mommy in this. But I try to never say in front of him that I am not a fan of these subjects. When he complains that something is "too hard" then I just remind him that it's not hard, it's just tricky. And we need to learn to be trickier! I started this sometime last year when there was something I knew he could do but he felt defeated and wanted to give up. He eventually worked it out and we celebrated and I reinforced that he learned how to be trickier and he did it! It seemed like a good idea so I tried to reinforce it on anything small to build up his confidence to try things. So when he complains about English, I just remind him that it's tricky because there are some words that don't follow the rules but he can be trickier by memorizing the words.

Okay, all that for what reason? I don't know. It's late. lol

Anywho, where was I? Oh yeah, I love math and so does Jeremiah. I also love anything artsy crafty and so does he. We get along so well! So there we have the two subjects that never get neglected around here because they come up all the time, all day long. Other subjects do to but they don't seem as fun. lol

Here is a boatload of images taken one morning when we declared it paint day (turned into paint week and is still going...). I had Jeremiah write out some sight words in his choice of media and then he could paint the birdhouse he picked out. Joshua loves to join in everything we do so it was a win-win-win!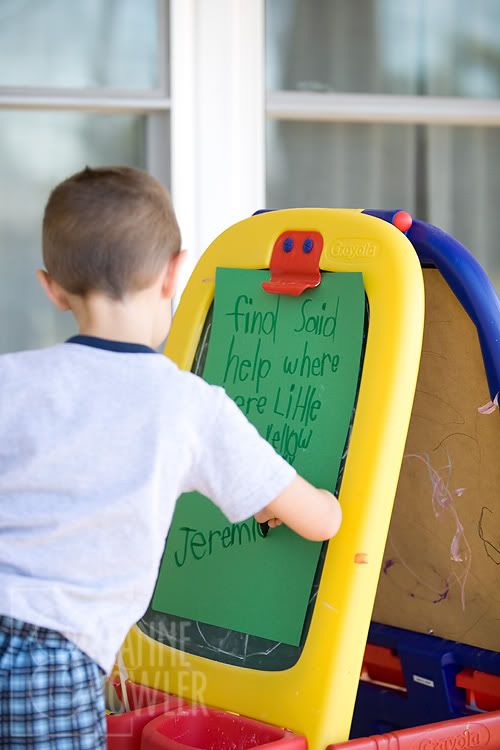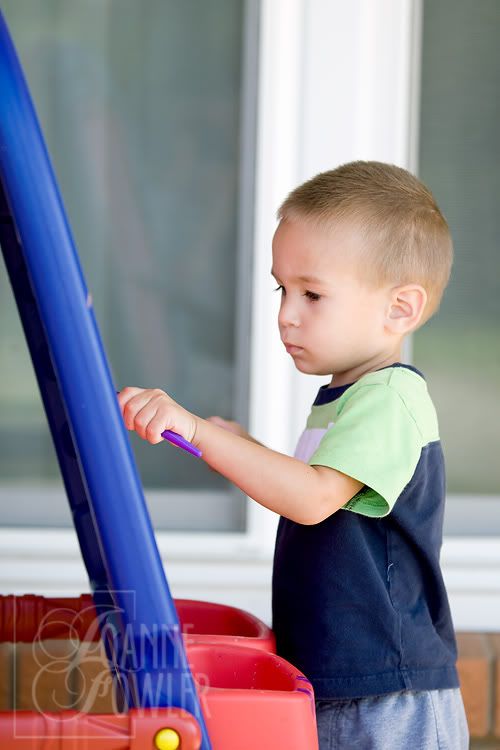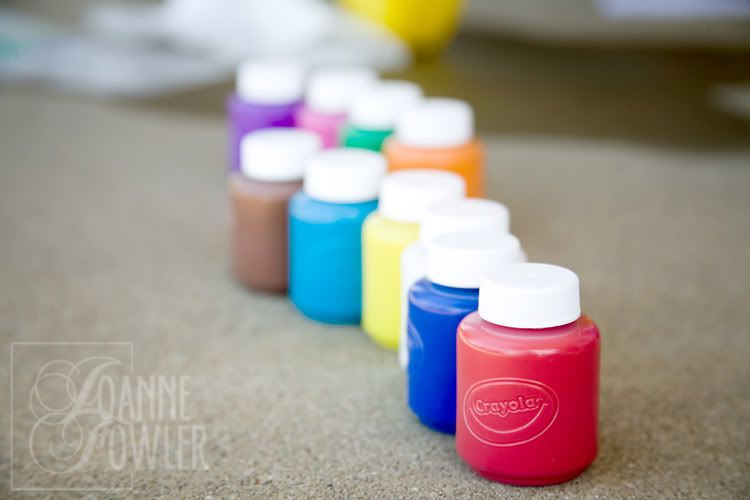 Joshua felt the need to paint everything...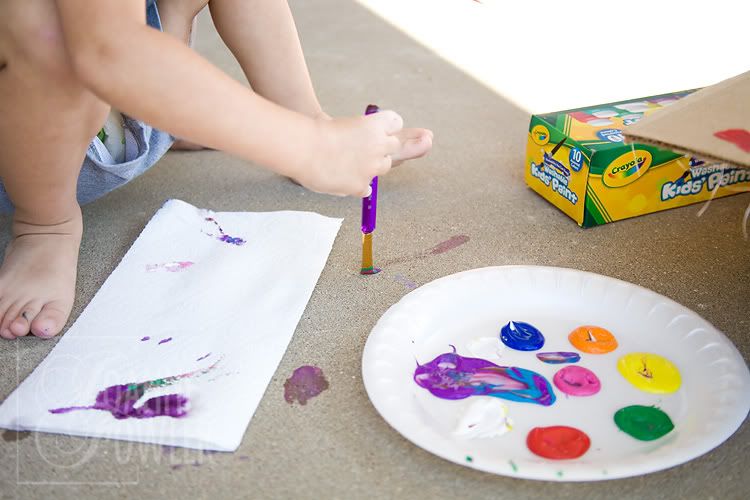 Everything everywhere...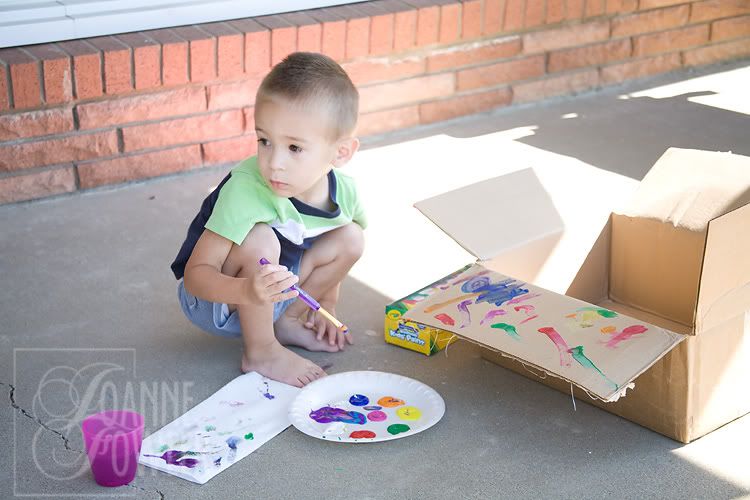 He also has this problem with walking over thinkgs and not noticing...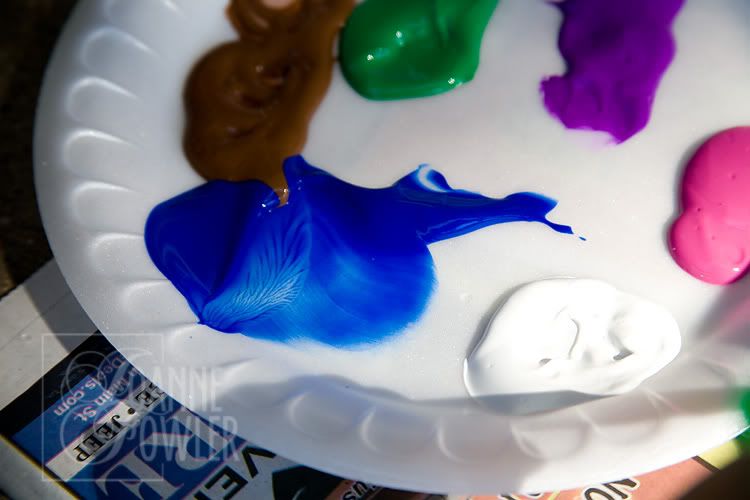 But when you point it out, he gets a tad upset about the results...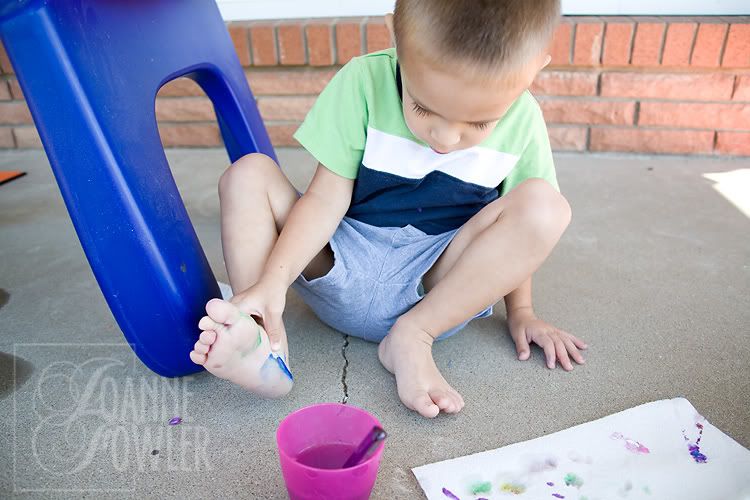 I'm just thankful for Crayola's Washability...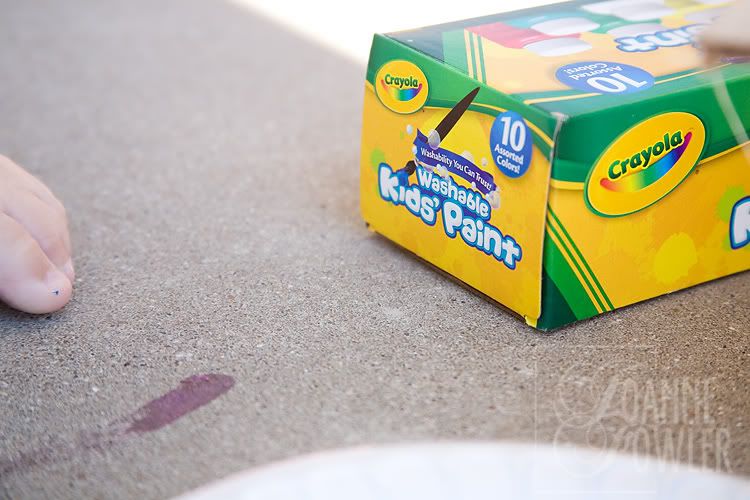 But Crayola doesn't clean up the rest of the mess...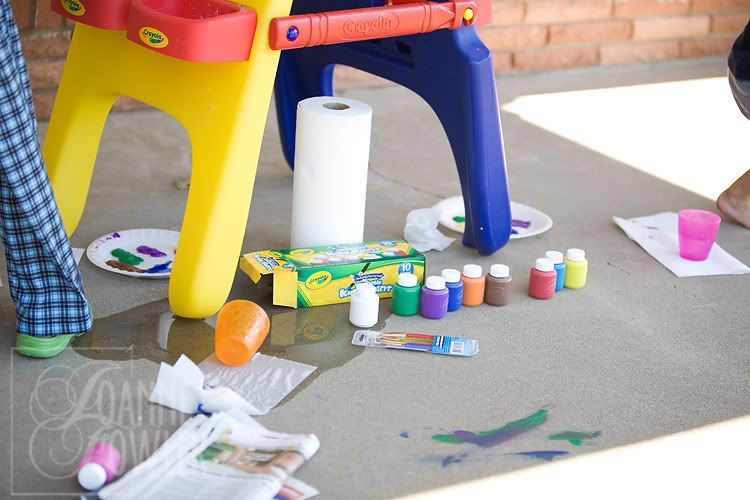 Jey working on his birdhouse...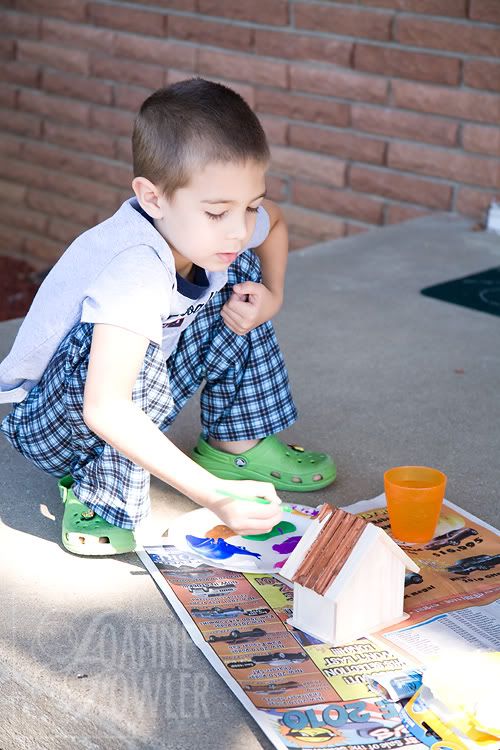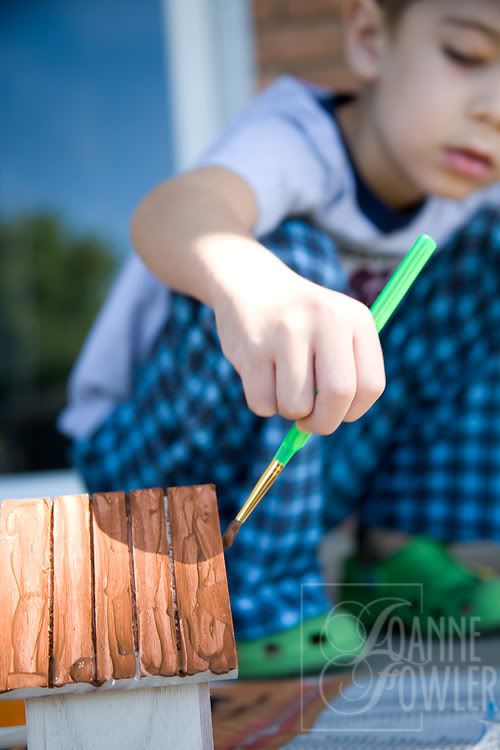 He's always so serious when he's working. He gets that from Daddy...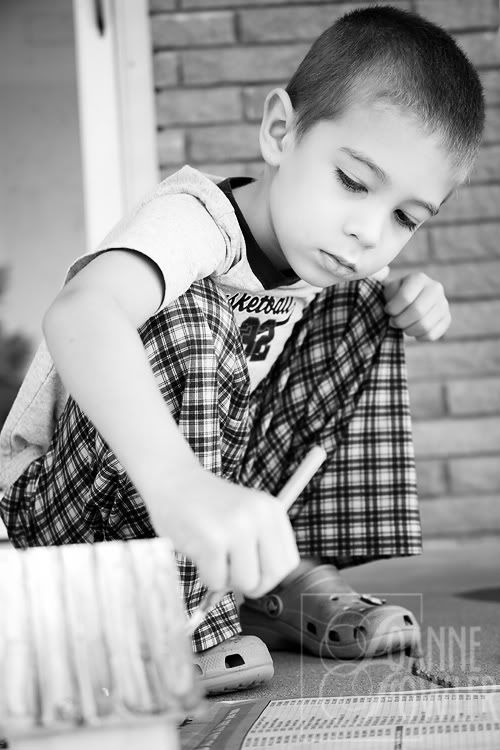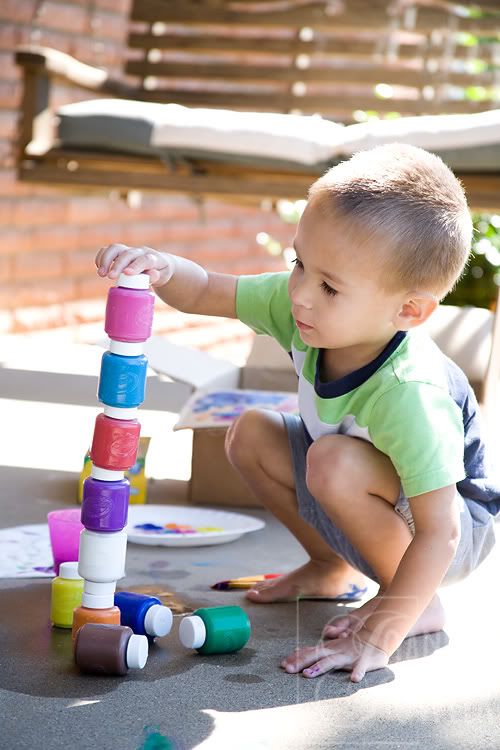 Oh, and what is the third thing? P.E.

I never lack for a way to keep these two active. Sure they'd love to sit around in front of the TV all day. All I have to do is shove them outside and the yard become an obstacle course. Or turn on music in the living room and it becomes a dance number from Mary Poppins. The thing that seems to work the best is that I just sit on the floor in the middle of the room. They come running and attack me. They climb and try to balance themselves on my arm or leg (I'm so sore!) or they start a tickling wrestling match. All because I sat on the floor. For some reason me in that stance screams "free-for-all dog-pile!" Nice. The bruises are nice too. (note sarcasm)