Friends. Buddies. Cohorts. Partners In Crime.
One day Isaiah came over for a playdate with my littlest J while his mommy put in a couple hours at the office. They are so funny! It's like watching little kids play soccer... wherever the ball goes, the whole group goes! These two followed each other around as if they were handcuffed together. They played hard in every room in the house and randomly burst into giggles at the most curious times... It was just too much fun to watch them!

Stopping for a snack...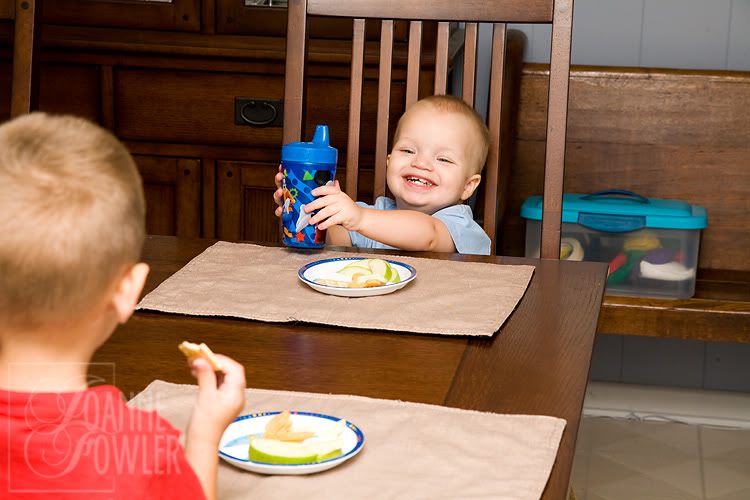 Taking a little ride...
(they used to fit in it together nicely but they've grown a bit since the last time they tried this!)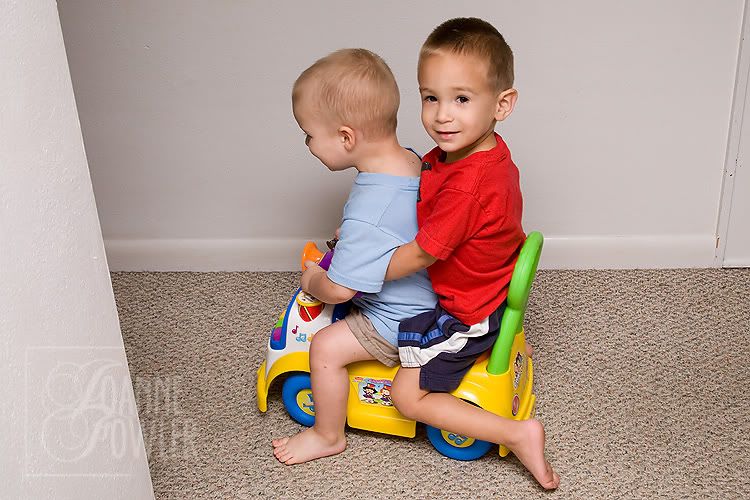 Not so fun anymore...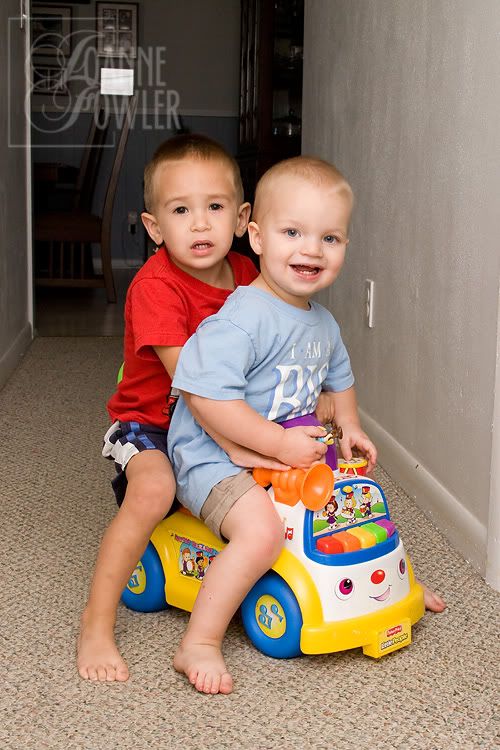 Joshua is 4 months older and you can tell Joshua is taller but he's also much scrawnier!

They ran and played in the sunshine until they were both red faced and sweaty so we stopped for a popscicle break. I didn't want to ruin Isaiah's clothes so I stripped him down and Joshua just got a partial stripping....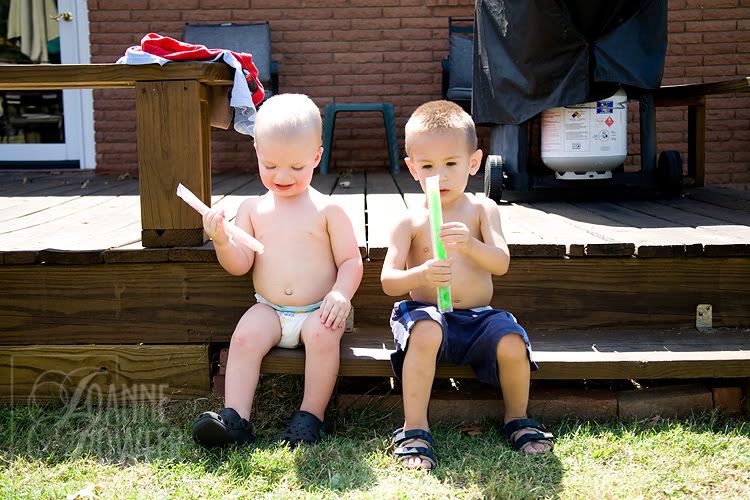 I thought popsicles would be fun, but apparently it's a serious task...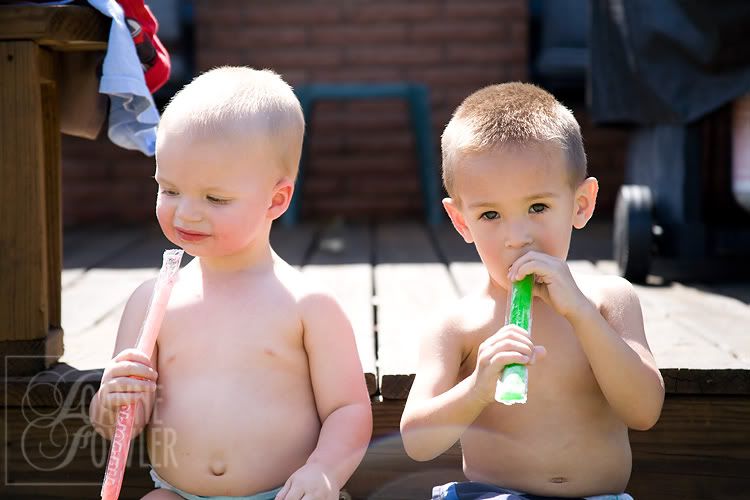 "Are you going to eat that?"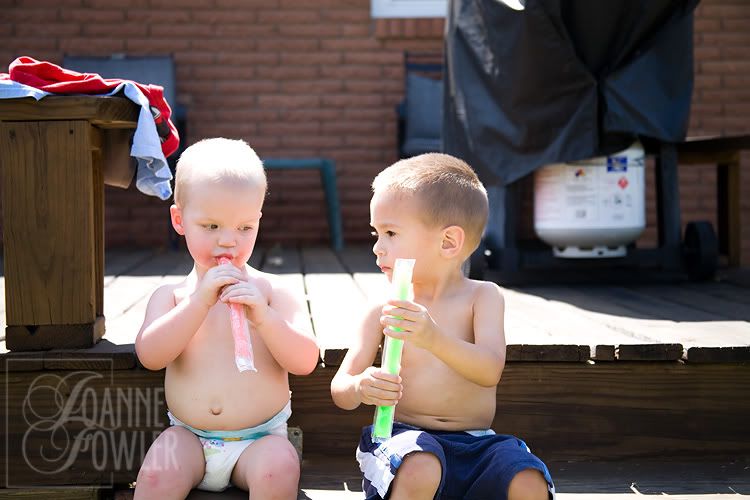 "Did you see him eyeing my popsicle?"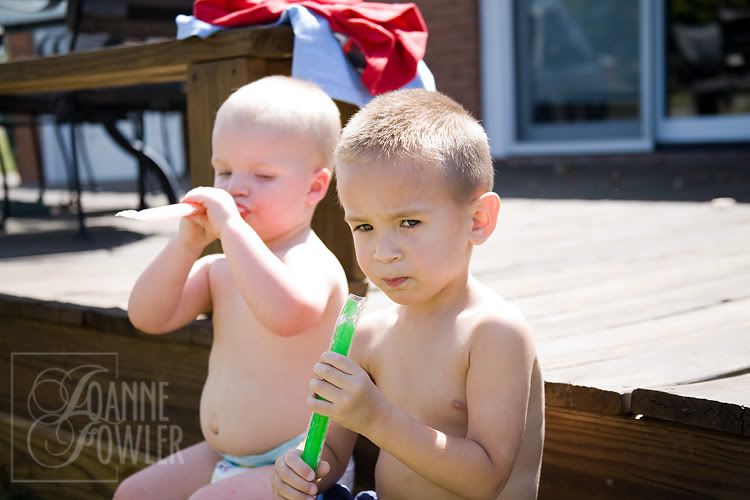 Serious...


About halfway through, Joshua was done and started playing with his. He'd fling it and chunks would fly out, giving him and Isaiah a good giggle...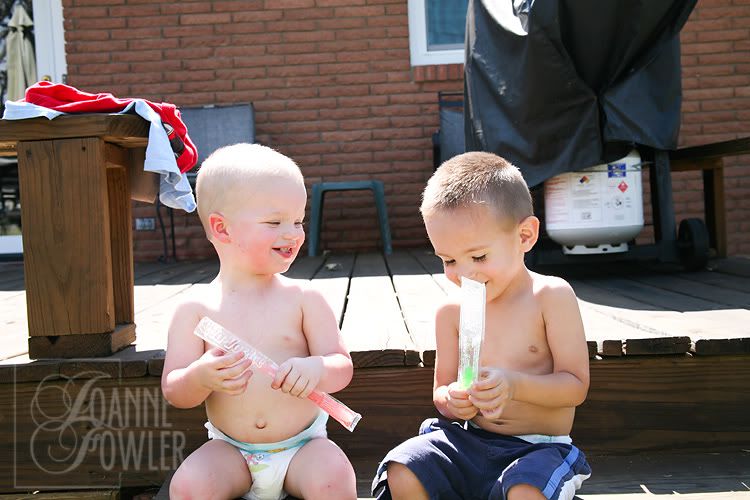 Isaiah tried the flinging trick with his...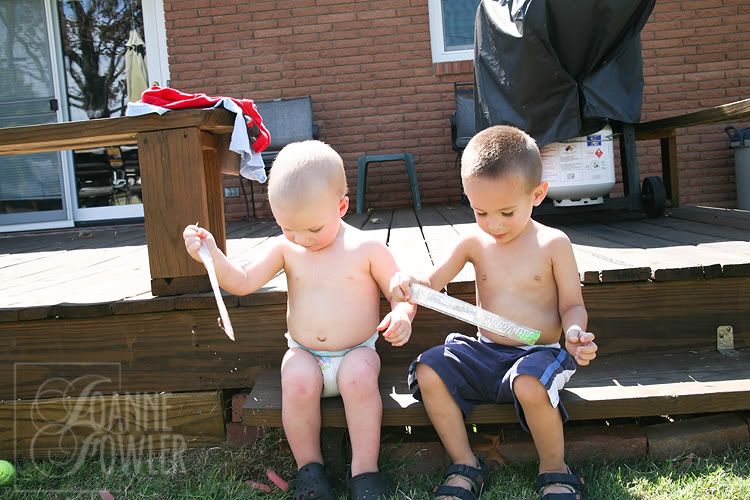 But then realized it was wasteful...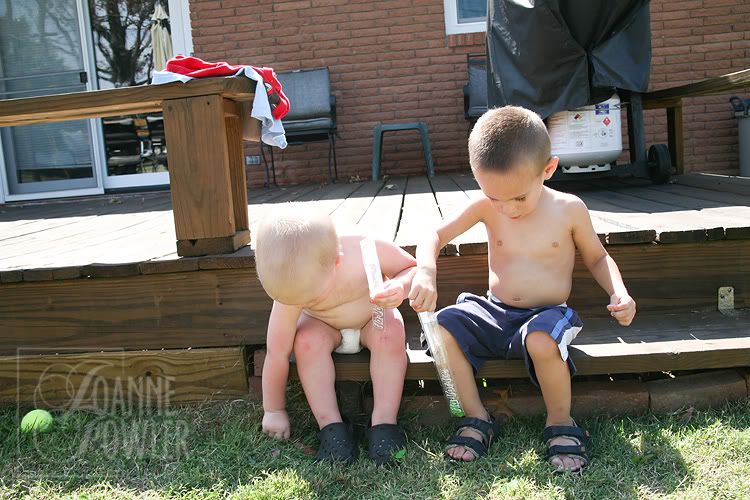 He ate his and Joshua's...


I just cracked up and kept taking pics knowing his mommy would think it was funny too. Man, I love these kids.

But they ended up a sticky, sloppy mess so I threw them in the tub and they loved having a playmate to splash with...




They took turns dousing each other with cups of water and then laughing hysterically. I knew I had to take pics of this for their high school yearbook. Or blackmail. Let's just say they better keep their rooms clean and be nice to mommy. lol