Double Your Pleasure!
This afternoon I was so blessed to go to the hospital to visit my sweet friend, Brandy. She was scheduled for a c-section in two weeks but sometimes things don't go as planned, do they? Late Thursday night I was thinking of her and left her a message on Facebook, saying "Not long now!" I was referring to the two short weeks until her due date. Little did we know she'd go into labor just a few hours later! Of course I had to capture some snapshots of the family that almost doubled over night!

Here is the most adorable Tate, the new Big Brother in town...
(check out his cool shirt!)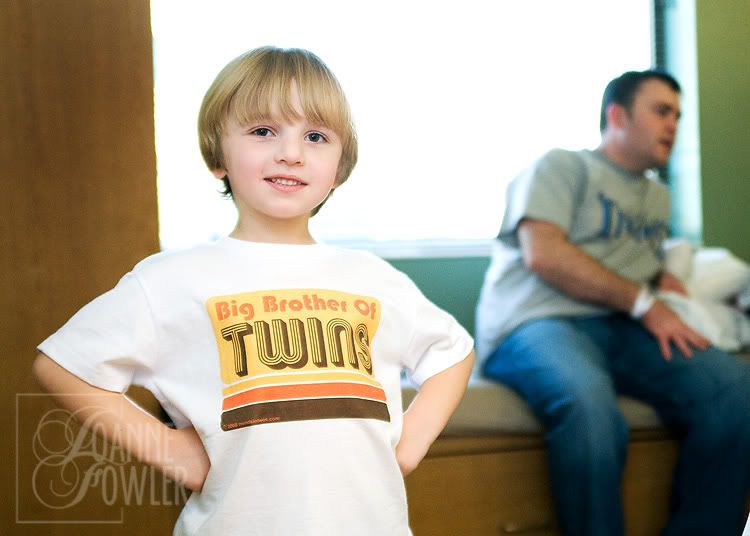 Yup, TWINS! Daddy Dustin made me laugh when he told me (referring to my own two boys) that they caught up and passed us in one fell swoop! He wasn't kidding, was he! And look at these two little bundles of cuddly cuteness...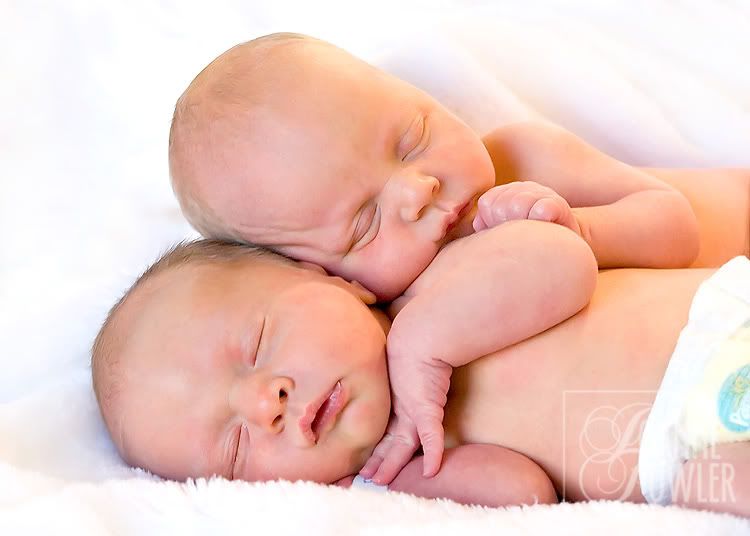 That is Reese with his "little" brother Lane laying on top. Lane just wanted to sleep the day away no matter what was going on but that little Reese... let's just say he's a fighter! Both boys were so strong and healthy. I was completely surprised since they were two weeks early and twins! Reese was 7lbs 2oz and Lane was 6lbs 8oz. BIG BOYS for being crammed in mommy all this time! And she didn't look huge either. (Yeah, I'm jealous. I looked and weighed more with just one in my belly! lol)

So what did Big Brother Tate think of his new little brothers?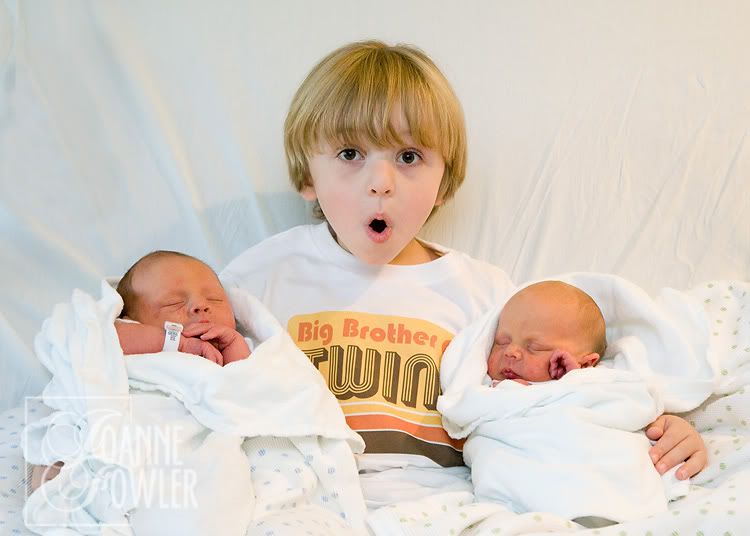 The men of the family...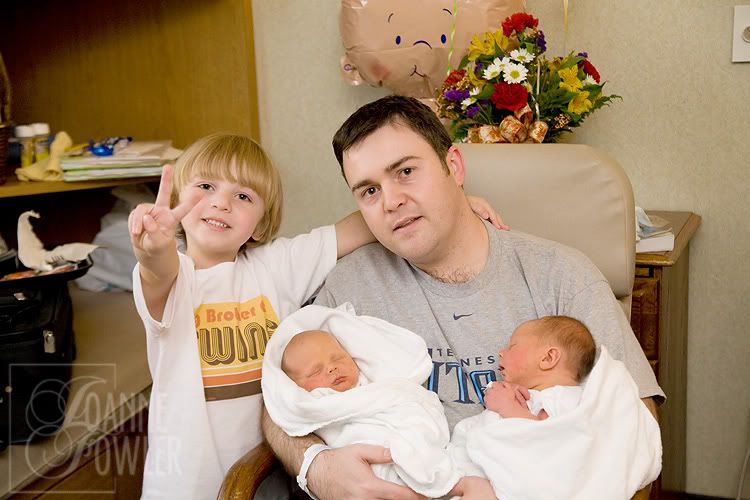 Nana looks pretty proud too, doesn't she?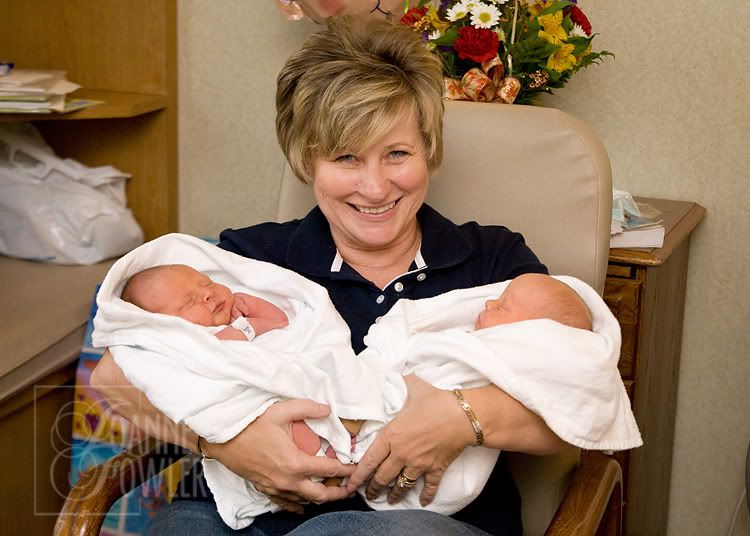 Tate's not really sure what to think of all of it but he knows he's still loved like crazy and he is going to be such a great big brother!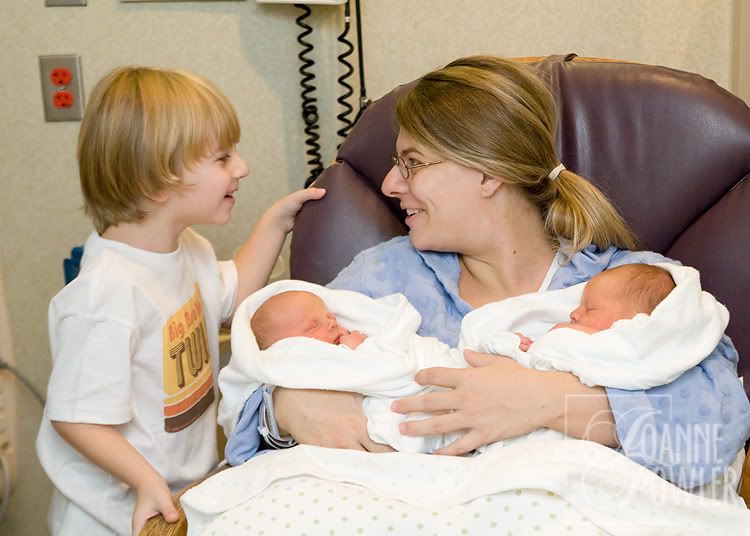 Mommy, you are beautiful and so so so blessed!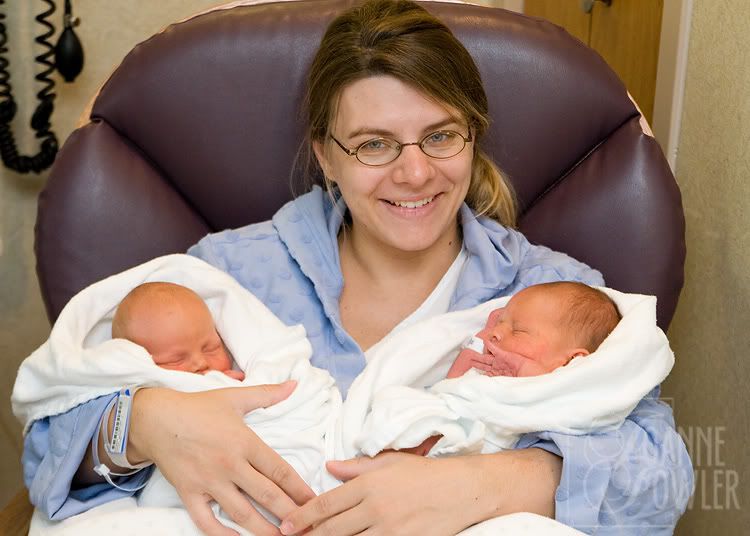 Thanks for allowing me to capture these moments. What a beautiful family! Congratulations!!!!!

xoxo