School Stuff...
It has been weeks (months?) since I did this but am just now getting around to posting this. I'm good at that, aren't I?

Anyway... its always fun when I can do something crafty in the name of learning. This craft was super easy and quick and the boys enjoyed helping. I took some felt and sewed the sides and the boys helped me fill them with dry beans. Easy Peasy!




I was going to sew them by hand but it's always fun to break out the sewing machine. Besides, Joshua is always fascinated with it. lol

While I sewed the bags, the boys decorated a matboard that we now use to toss the
bean bags into...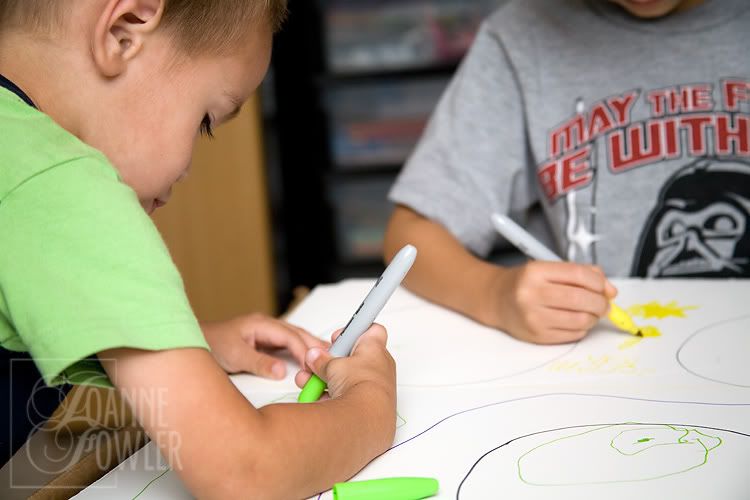 We use them in a variety of ways. We toss them to practice coordination, to teach colors and counting with Joshua... so many things to do with them and they are fun too! Sometimes I mark lines on the floor with masking tape and that opens the door for more game ideas! I often find that they've stolen my bean bag box and made up a new game with them on their own.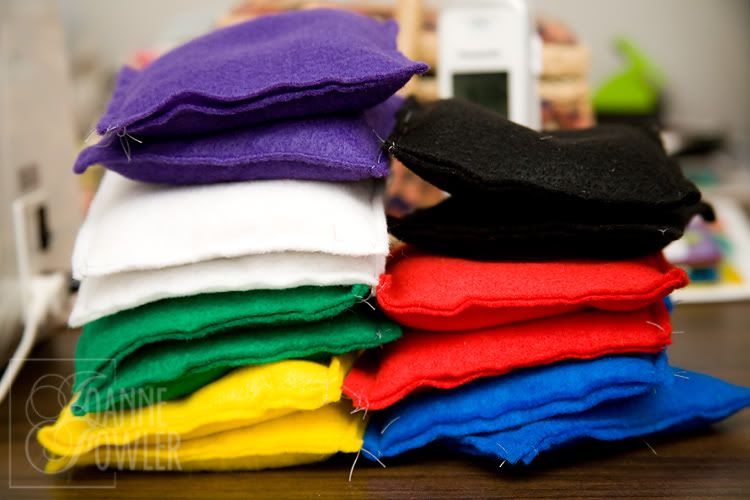 xoxo