Valentine Cookie Factory...
We made a TON. It started Thursday morning when we had to make 30+ cookies for Jey's Vday party. In the middle of cutting out cookies, I wasn't sure if we'd have enough dough to make the amount we needed. So I whipped up another batch and set it to cool in the fridge while I continued with the first batch. Turns out I had just enough to make the amount needed so now I was stuck with a whole second batch of cookie dough! I decided to make more hearts with the second batch for Sunday School classes and some cute little bitty ones for a friend's Lia Sophia Party! Cookie Factory began again Friday evening...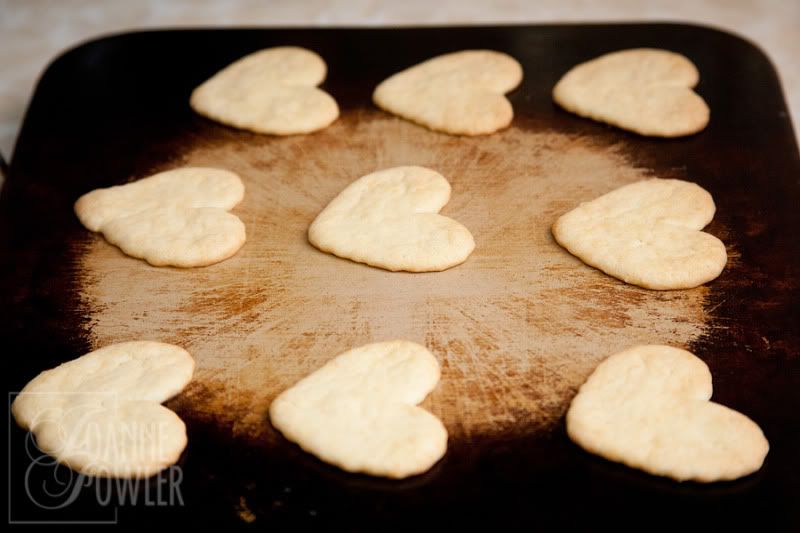 Aren't these so cute? Every size! I was excited...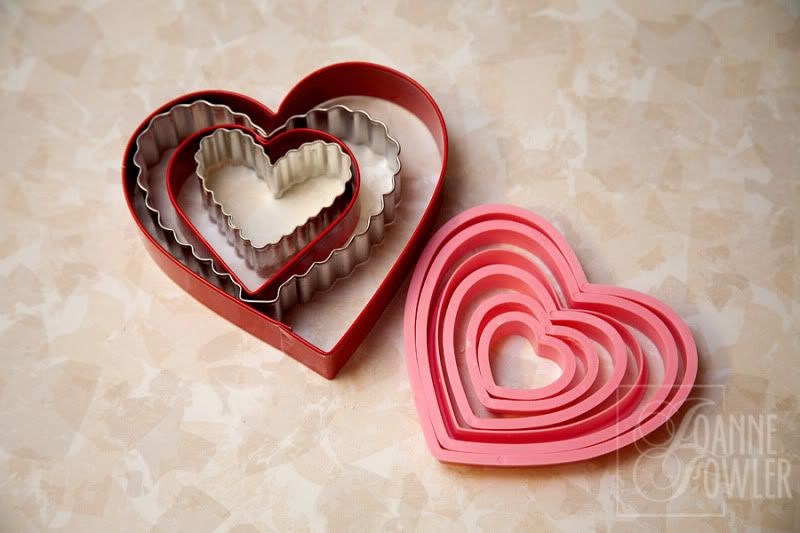 Of course I had to try out the smallest size...
Meanwhile, Joshua was taking notes on rolling out cookie dough and took over for me...
FYI: I'm not much of a baker but I finally learned a GREAT trick. Put the dough between two pieces of wax paper to roll it out and then you don't have a huge floury mess all over and it won't stick to your rolling pin and the counter! Now why didn't I learn that before I started that first round of cookies Thursday? I found out half way through. Gotta love Google when you're frustrated. :)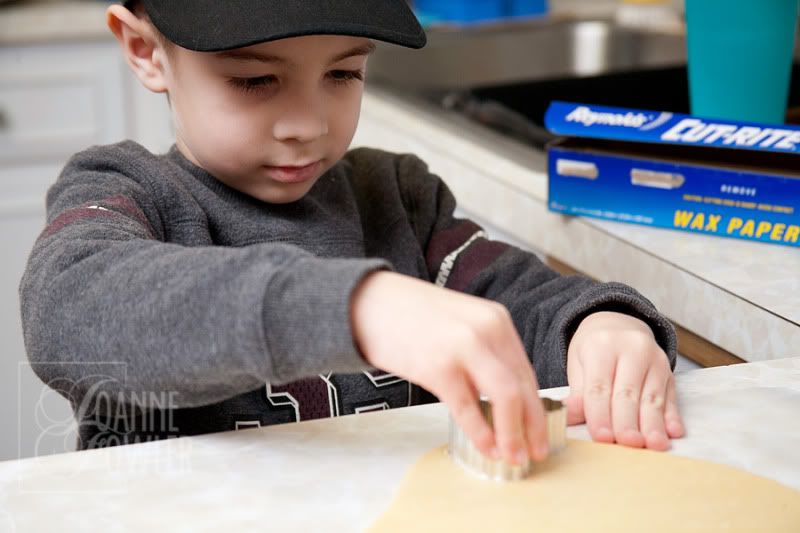 The boys had the BEST time decorating the cookies. Jeremiah was very mathematical in his approach. He placed each sprinkle with thoughtful care and precision...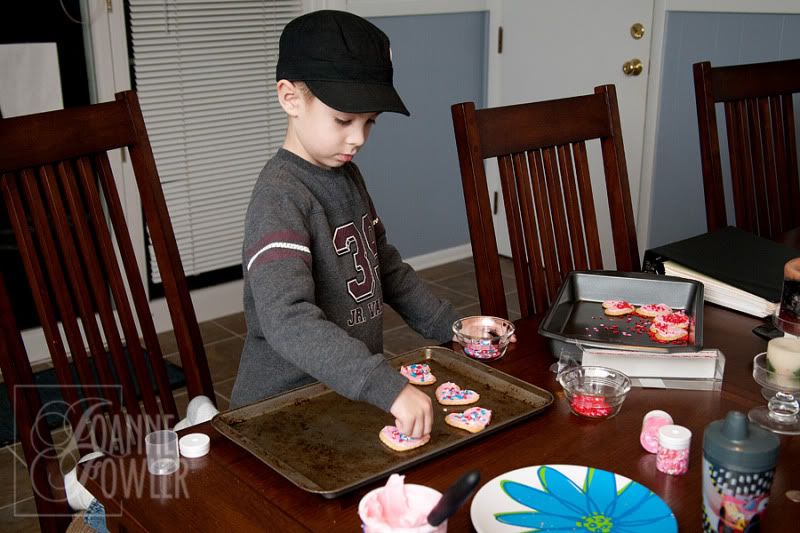 Joshua, on the other hand... well, he was Joshua...
He carefully placed each sprinkle precisely into his mouth...
(Don't worry folks, we saved his gems for the family and he was left with only those few to keep decorating with that bowl of sprinkles. He didn't mind, he just helped himself to more sprinkles and horded them from the cookies)
Some from Thursday mixed in with this batch of pics...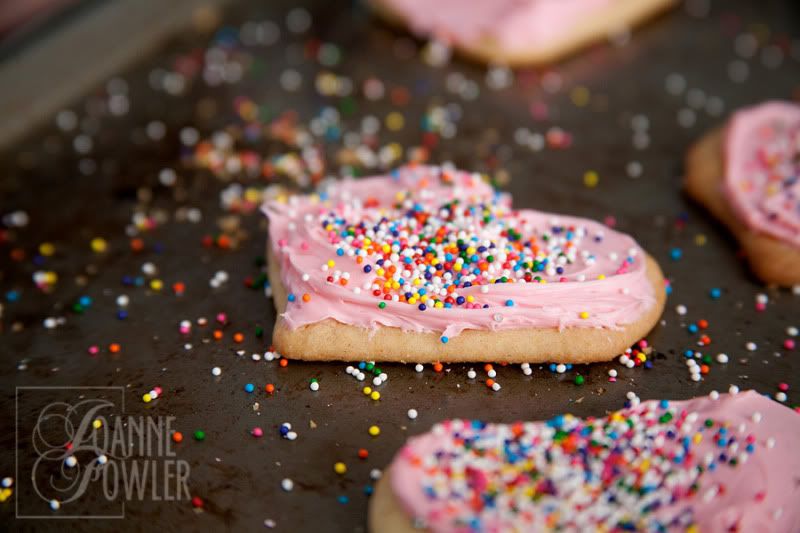 Shake-a Shake-a Shake-a...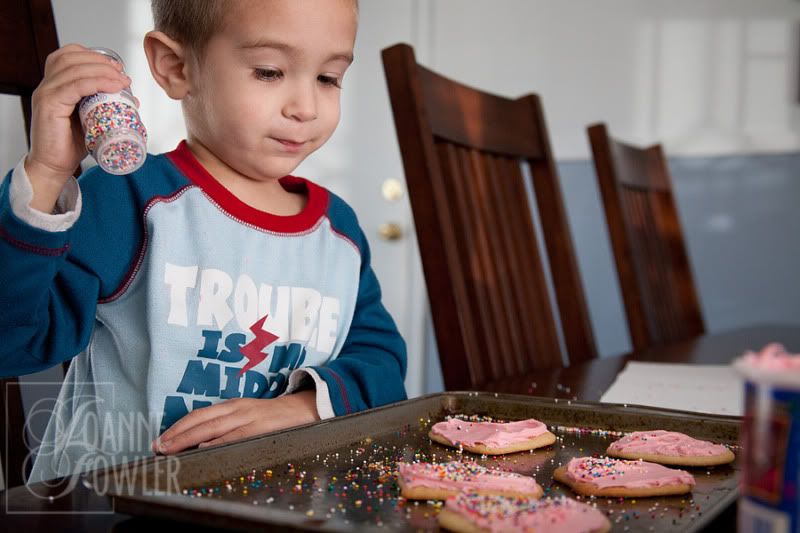 We had nonpareils ALL OVER THE KITCHEN...
Jey's much neater workstation...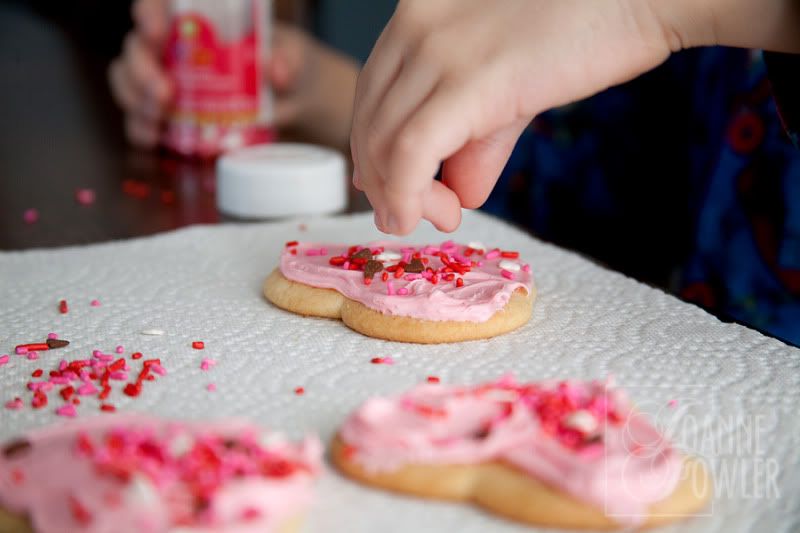 After all those cookies, Jey begged to make a special one just for me... (Love my kid!)
With so many sprinkles they just slid off onto the floor when I took a bite! lol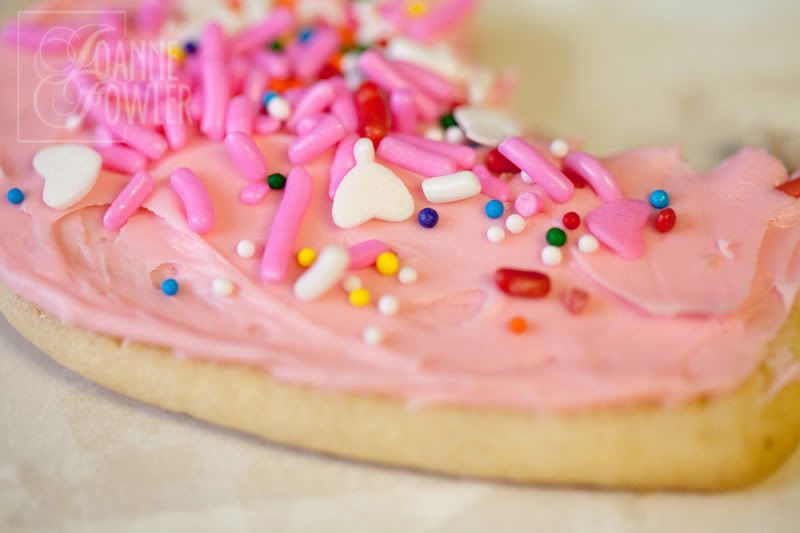 Viewing Sprinkles up close makes my teeth rot and they are not so appealing after all... ewww...
Have a Blessed Weekend!