Everyday Life...
It was one of those nights that I remembered I had not taken pictures of my kiddoes in a while so I broke out the camera to turn loose on my kin and they gave me this...
Jeremiah never looks at the camera although he seems to think he is. And Joshua sucking on his finger with his hand down his shirt... Typical.
They disbanded and Joshua ended up with Daddy...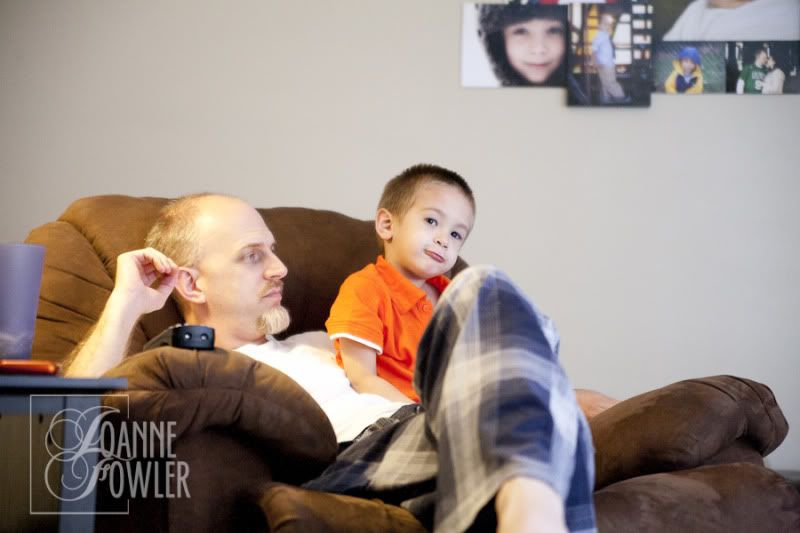 Then he ended up in the curtain...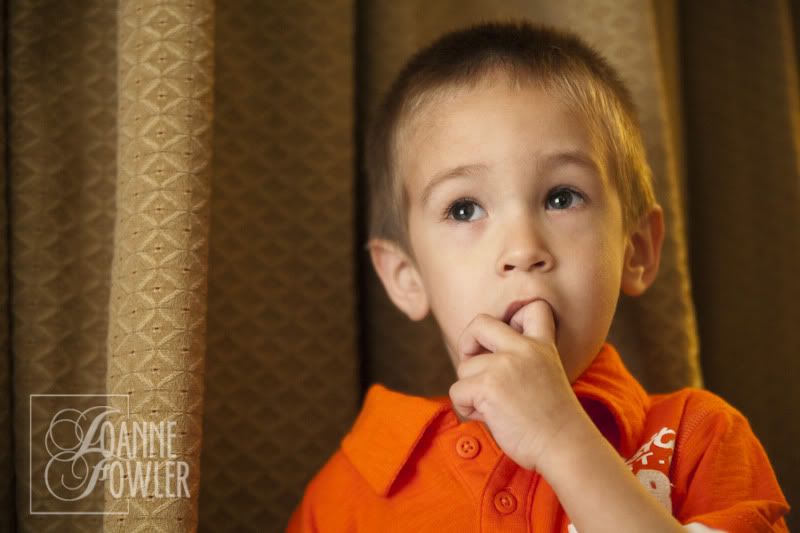 "Get your hand out of your mouth, please..."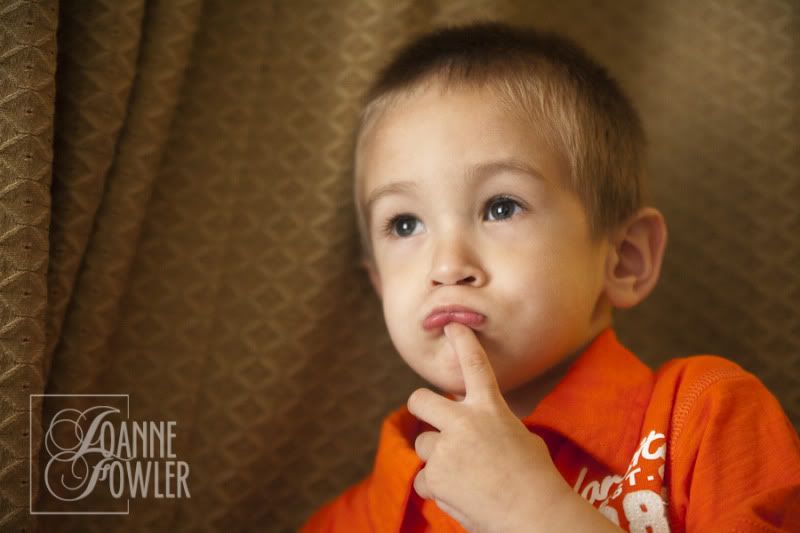 "Please?!"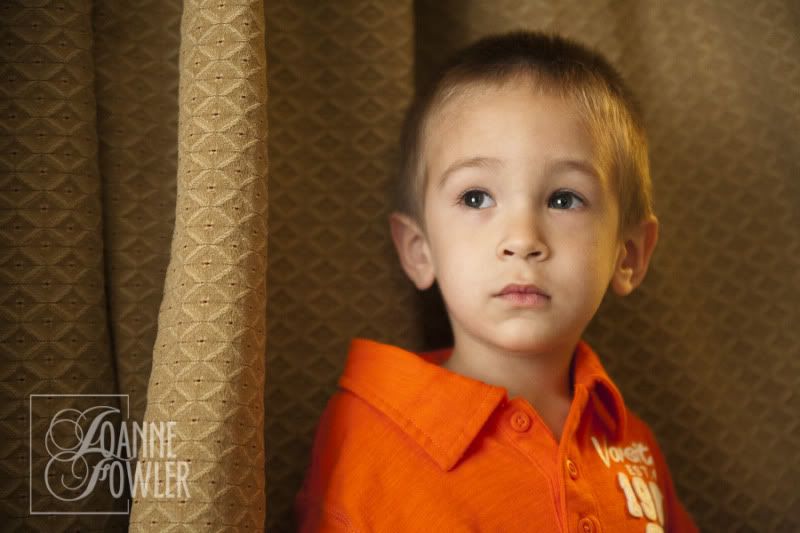 "Go hang out with your brother..."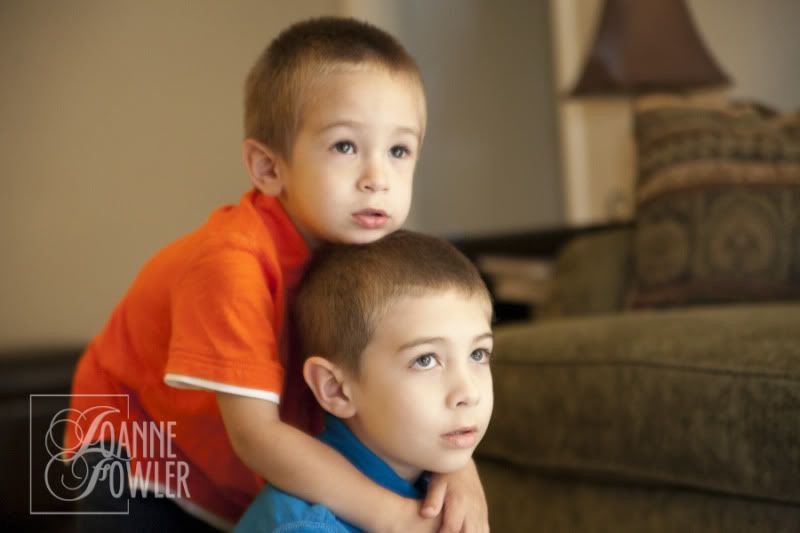 "Can I take your picture together?"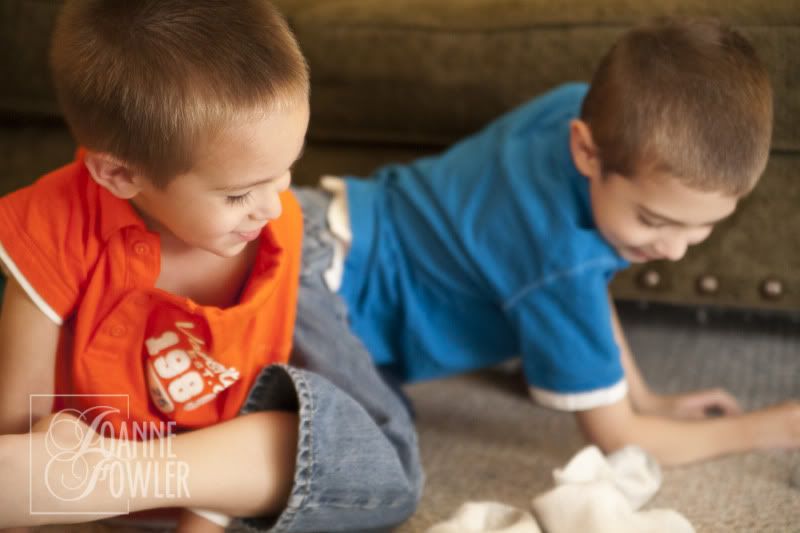 Ok, nevermind...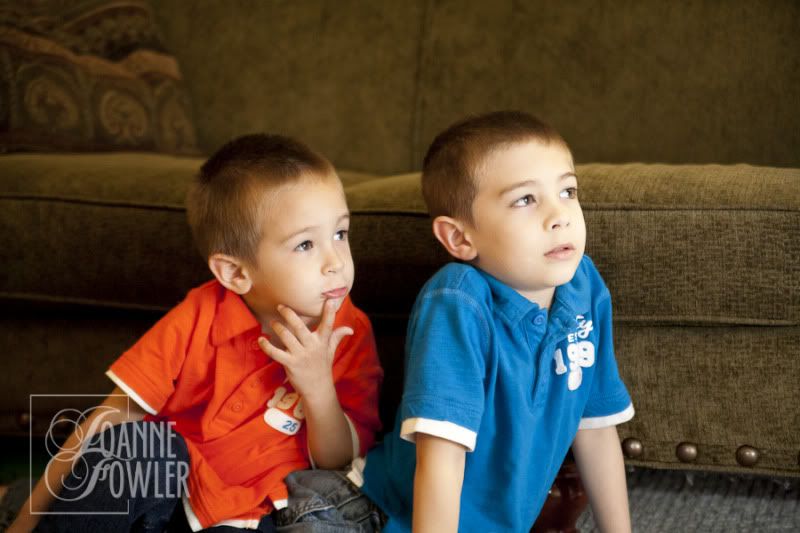 Oh, well.
They are growing up so fast!