My Space...
I seem to have a lot of stuff. The Husband and I shared a home office. It was pretty much mine since he actually has an office at church. But we decided to spread out a bit and moved my things to the room out in the garage. Ahhhh... my own space with room to breathe and relax... Ahhhhhh.....

So why do I have so much stuff? Let's see...

Photography Business: Camera equipment, camera bags, photography props (lots and lots!), packaging, stationary, CDs/DVDs, archives, external hard drives, etc...

Scrapbooking: Paper, stickers, embellishments, tools... if you are a scrapper or know one, you know how much stuff (and space) there is for it!

Crafts: Knitting stuff, yarn, sewing machine, sewing stuff, random craft things for myself and for the kids, etc...

Computer: Desktop for biz and laptop for personal and all the accessories that accompany such electronics...

Homeschool: Oh my! SO MANY books! For this coming year, for years to come, for years past (for Joshua one day). Files and folders, games and activities, random assortment of reading books... just a LOT of stuff!

Personal: Books - fiction, Bible studies, Devotionals, Photoshop, Photography, Art, Inspiration (art and soul), Parenting, Homeschooling, Life in General... Magazines - photography related, parenting related... General stuff and knick knacks the kids made or gifts to remind me of those I love.

Basically, I have a lot of stuff.

Here are a few snapshots of my new office space for those that have been asking. Any more storage ideas would be appreciated!

My cozy corner where I can read and relax. I need to put up some artwork in that empty wall space. I'm still thinking about what I want there...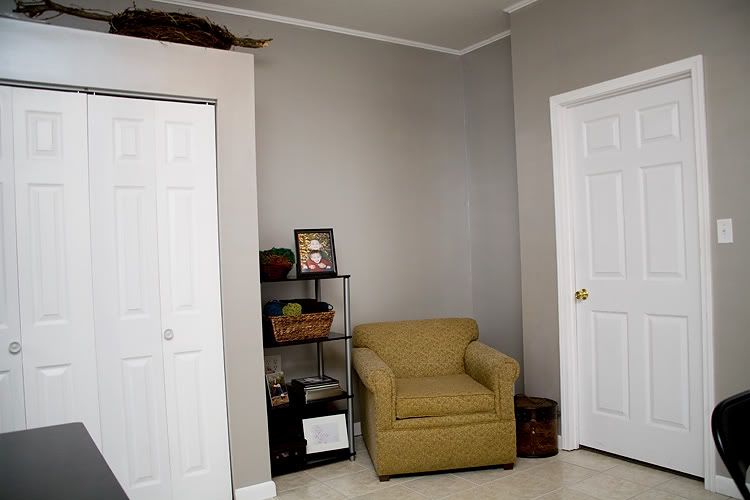 My main workdesk with computer stuff. The bookshelf with tons of books (the bottom two are filled with kids reading school books!)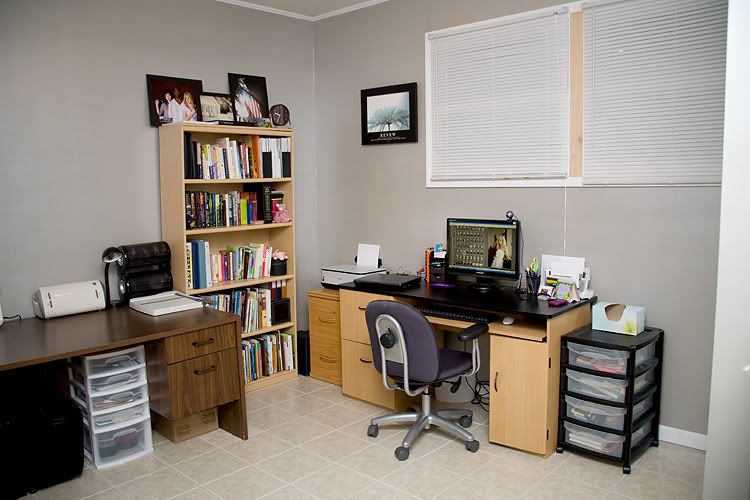 My craft desk. I love this old desk because it's like 6 foot long! It's so huge and perfect for spreading out craft projects! Someone gave it to us years ago and although it's out of style (retro!) I love the workspace!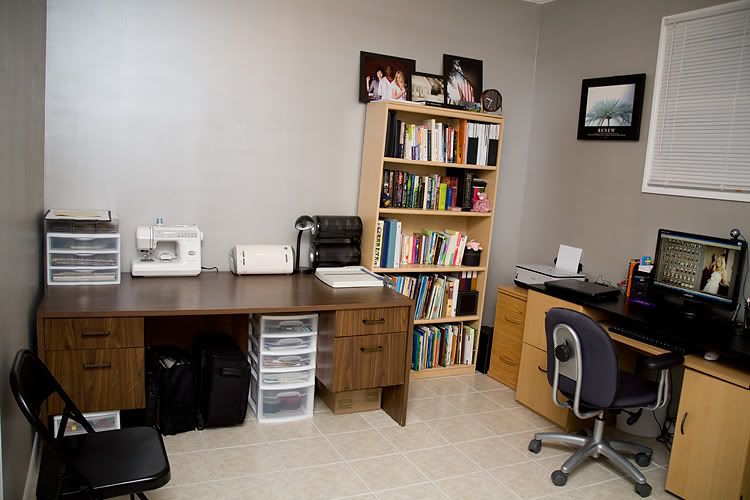 Closet in the corner...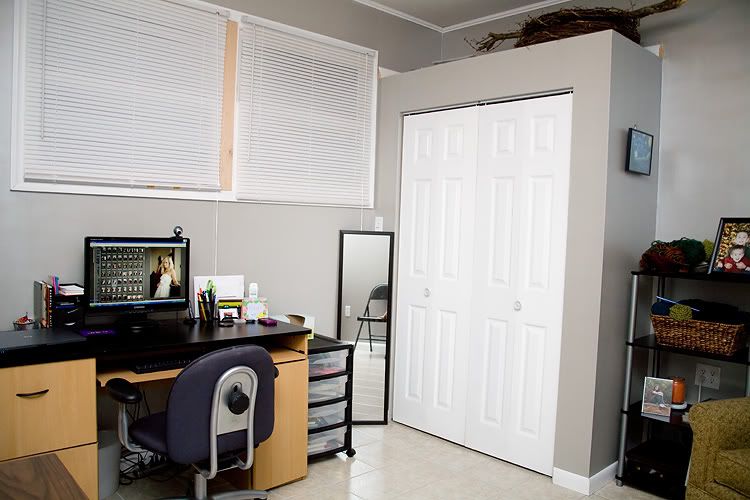 Filled to the brim with more homeschool things and photography equipment and props...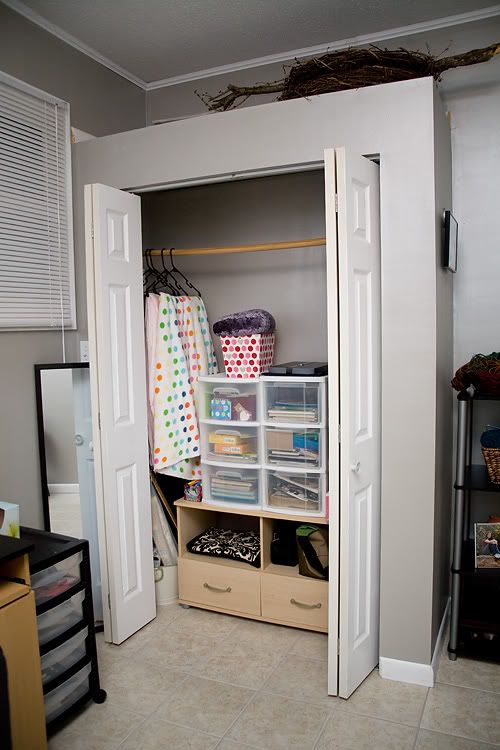 So there it is folks. Now you know where I'm sitting as I blog and work and run away from the world! I'm one spoiled little lady, aren't I?