Playin'...
It all started when Jeremiah was in a
Justice League
kick. He loved Superman and all the other super heroes. The best place to get the coolest super hero toys (new or used) is a little flea market type place here in town called Coolector's Mall (yes, I spelled that correctly). And it's appearance is a ghetto as it sounds. But if you are looking for cool collectibles of your old favorites, this is the place to go.
Anyway... on with the story... John took the boys once to look for Aquaman or someone and the boys also picked out this really old toy that I don't even know the name of. You can build it however you dream and watch the marbles travel down and in and around... it's a great science lesson, I'm sure. At least I'm using it as one! haha The boys love it and ask to play with it often. So I decided to take pics of Joshua playing with it and felt all nostalgic thinking of the little boys and girls from 20/30/40/? years ago playing with this very toy. It was used when we got it and I think the whole box of parts was like $3 or something.
Another part of this story is that I got a new computer and had to reload some presets from my Photoshop. While I was uploading them, I ran across some that I'm not sure if I've ever used. I played with Indie Jane's Grunge and loved the feel of it on these images. Fueled that nostalgic feel...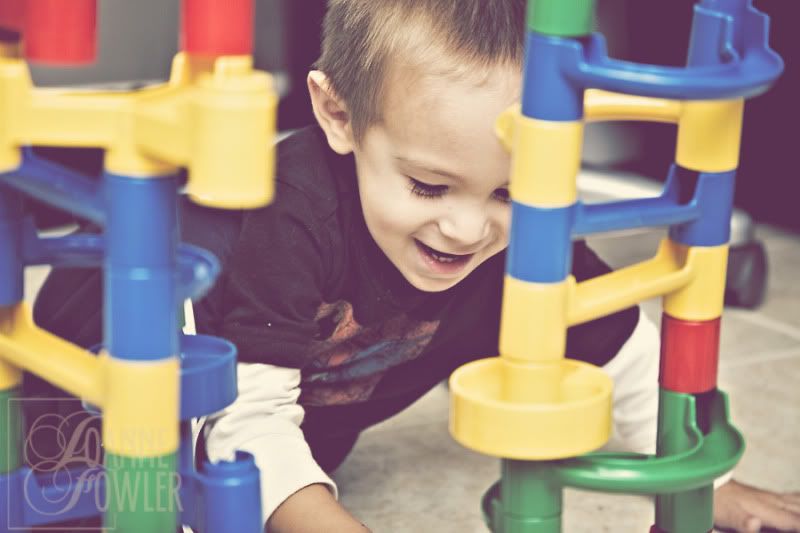 (look at those lashes! *love*)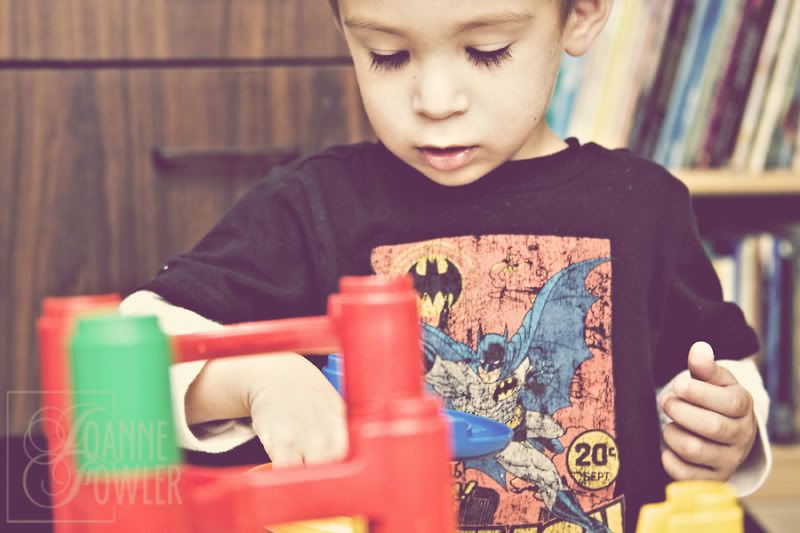 haha, just noticed that Joshua is sporting more nostalgia for me with his retro Batman shirt...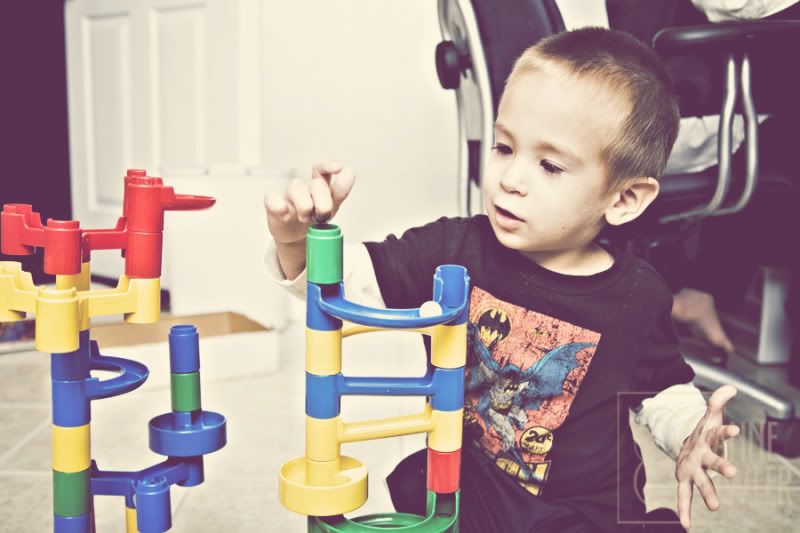 watching the marble go down...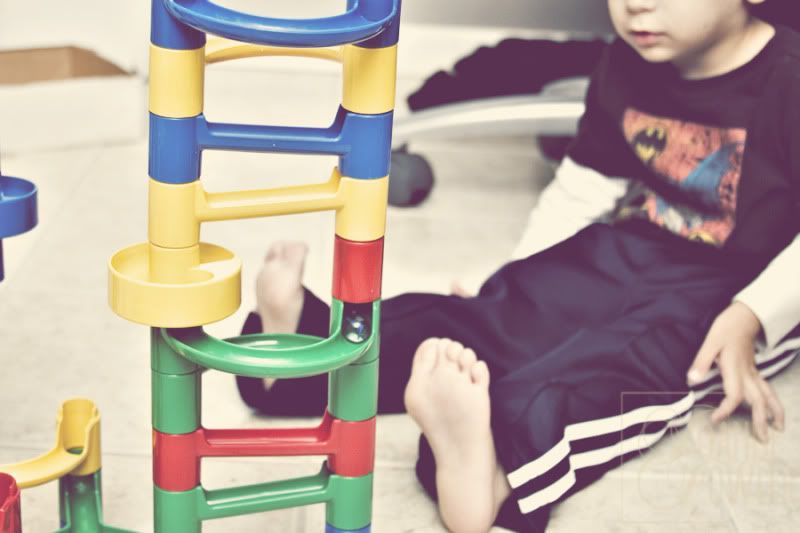 xoxo