Wedding Day...
I love weddings! And this one will be no exception! As I've gotten to know them better this past year from a sister's wedding, an E-session and here-and-there contact, I just fell in love with them and the family more and more. This just makes this wedding that much more special for me. Gina, you are fabulously gorgeous and Keegan is a great catch! I know you two will live happily ever after and I am thankful for the joy and peace you find in your faith. I love that it is important to you and will be such a prominent part of your wedding day. It's a beautiful, sunny day - perfect for a wedding! See you this afternoon!

A couple random shots from rehearsal of the uber fab couple: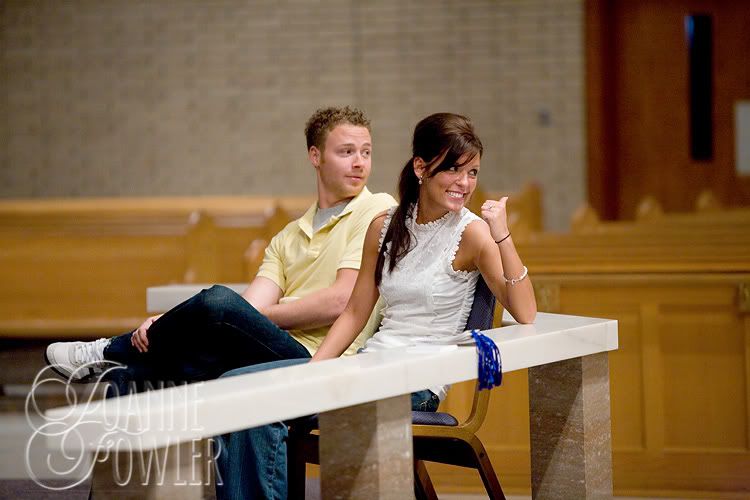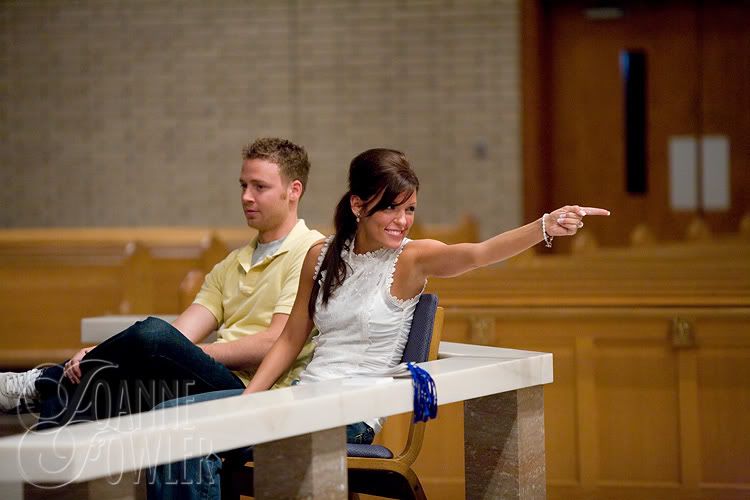 The ever talented Jessica Bell will be shooting with me today and I know we are going to have a blast!

And as I was compiling my gear, I thought it would be funny to take a pic of it all. Taken with my little Sony Cybershot that the boys have used and abused:

The Wedding Arsenal!